Estimated read time: 5-6 minutes
This archived news story is available only for your personal, non-commercial use. Information in the story may be outdated or superseded by additional information. Reading or replaying the story in its archived form does not constitute a republication of the story.
If you've ever gotten sick and wondered, "Is it worth it to see a doctor about this?" you're definitely a part of the American healthcare system. Between co-pays, high deductibles, rushed visits, navigating who's in-network, and figuring out if something's covered, it's no wonder many people opt to tough it out when it comes to aches and pains.
According to a 2018 study by the University of Chicago, 44% of people reported avoiding the doctor's office when they were sick or injured because of the cost. And if you're part of a health share (a type of insurance cooperative) or covered by a high-deductible insurance plan, there's a good chance you've skipped a doctor visit when you needed one because you didn't know if the benefit of care would outweigh the risk of cost.
This pattern represents a worrisome trend that has prompted one Utah practice to do things differently—and their patients love it.
Voyage Direct Primary Care in American Fork is a family medical clinic that places a priority on patient care. They know that when Americans skip primary care visits for wellness checks or less serious illnesses and injuries, these small health concerns go unnoticed until they turn into big problems, increasing the cost of healthcare overall. Voyage DPC's no-insurance approach to health care provides its patients with unlimited access to their primary care doctor for one low price (paid monthly or yearly) so they never have to weigh the risks and benefits of not seeing their doctor.
"American healthcare is broken in many ways," says Dr. John Sanders, D.O., a board-certified family physician at Voyage DPC. "Having worked as a family physician in the system for more than a decade, I've become acutely aware of the multitude of pain points prevalent to both patients and physicians."
Sanders says he became a physician because he loves caring for people. But over the last decade, it's gotten harder and harder to do that on this broken system. "Most American families are medically underserved. The pain points of the system condition them to avoid doctor visits and the physicians fight a losing battle trying to deliver the care these families deserve."
Sanders recounts a recent experience with a new patient, a younger man in his early 30s. An intensely competitive game of pickleball had left the man with a back injury so severe that he was completely bedridden for several days. As a small business owner, the man didn't have insurance and didn't want to pay out of pocket to see a doctor.
His wife called Sanders and signed him up for direct primary care membership. Within a couple of hours, Sanders was visiting the man's home to evaluate the injury. During the visit, he performed a thorough exam and provided pain medication and instructions to help stretch the muscles and recover quickly. Within an hour, the pickleball enthusiast was up and moving again.
"I prefer to see patients in my office where I have all the tools I need for proper medical evaluation and treatment," says Sanders, "but I'm available for house calls when needed."
This level of service is an integral part of Voyage Direct Primary Care's solution to the woes of the healthcare system. Sanders and his colleague, Dr. Brandon Mitchell, understand that medical issues don't always confine themselves to business hours, and they've set up their clinic to be responsive to patient needs when they arise, even if it's a weekend or after hours.
The right care—at the right price
Part of providing better care means giving patients transparency and consistency when it comes to costs. Voyage DPC's low monthly health care subscriptions range from as little as $15 per month for children (with subscribed parents at $79) to $89 per month for adults over 56. These monthly costs cover a variety of primary care services, including in-person and virtual doctor visits as well as many in-office procedures and treatments.
Voyage DPC's expert medical staff offer care in family medicine, pediatrics, osteopathy, orthopedics, women's health, neurology and endocrinology—just to name a few. Additionally, Voyage DPC patients receive pre-negotiated discounts on labs, medications, x-rays, MRIs, CT scans and pathology.
With deductibles and copayments rising even for those with private insurance, Voyage DPC's payment model is truly beneficial for everyone.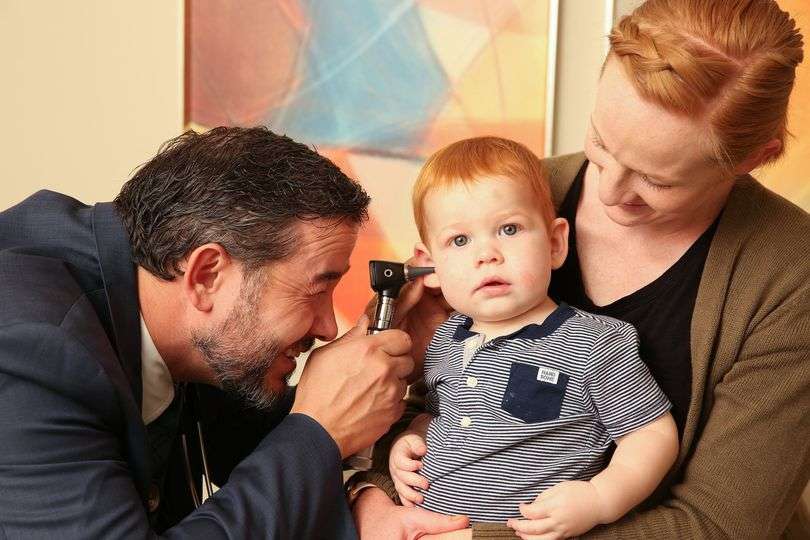 Quality care takes time
While pricing is important when it comes to good medical care, the staff at Voyage DPC know that time is critical as well. Many primary care practices schedule patients in 10-15-minute increments—less time than the average doctor spends on each patient's electronic health record, according to Forbes. Voyage DPC physicians understand that it takes more time than that to deliver quality health care. "During office visits, we spend 30-60 minutes with our clients, emphasizing high-touch, high-quality healthcare while developing lasting relationships with our families," says Sanders. "It's truly like healthcare used to be."
A growing family practice
To make sure Voyage DPC continues to provide the quality care its patients have come to expect, the practice's staff has recently grown, welcoming Dr. Brandon Mitchell, M.D., D.C., board-certified family physician and chiropractor. Mitchell brings more than 20 years of experience in health care to his new Voyage DPC patients, specializing in pediatrics, family medicine, sports medicine, preventative medicine, musculoskeletal manipulation and natural and holistic care. He is a graduate of Ross University School of Medicine and Southern California University of Health Sciences.
Doctors Mitchell and Sanders—along with the entire staff at Voyage DPC—understand that quality health care is personal. That's why Voyage DPC patients have unlimited access to their personal physician—including their phone numbers.
In a broken health care system, your family needs an advocate. To meet yours, visit Voyage Direct Primary Care.
×
Most recent News stories