Estimated read time: 5-6 minutes
This archived news story is available only for your personal, non-commercial use. Information in the story may be outdated or superseded by additional information. Reading or replaying the story in its archived form does not constitute a republication of the story.
SALT LAKE CITY — When Steve Allen retired about six years ago and he and his wife, Michelle, moved from Northern California to Heber City, the home purchase came with plenty of perks.
"It takes us 20 minutes to get to Sundance for skiing," he said. "Salt Lake City is a hop, skip and a jump away. We have easy access to the Salt Lake airport. And just the valley itself — there's trails for hiking, and clean air. You're above the inversions. All those things are very attractive."
The main draw was that they were closer to their children and grandchildren in Utah. But the views of the Heber Valley hills were also unmatched. The cost of living was much less. And it was a relief to leave behind the hustle and bustle of California.
"We were happy to get out of the craziness and move to a more isolated spot," Allen said.
But he's also happy to have discovered the Heber Valley when he did. Because as the years have gone on, he's noticed the quiet little valley with prime real estate is booming in popularity.
"When you move into a place to call your own, your idea is, 'OK, this is big enough, and it needs to stop now that I'm here," he said, laughing. "Of course, we knew that wouldn't happen."
Heber Valley's been growing for years now. Wasatch County ranked seventh in the country for a growth rate of 4.95% between 2014 and 2015, when the Allens moved in. While all of Utah has boomed, Heber City has grown especially quickly as one of the fastest-growing small towns in the U.S. In 2018, it ranked No. 1 for growth for "micropolitan areas," towns with populations between 10,000 and 50,000.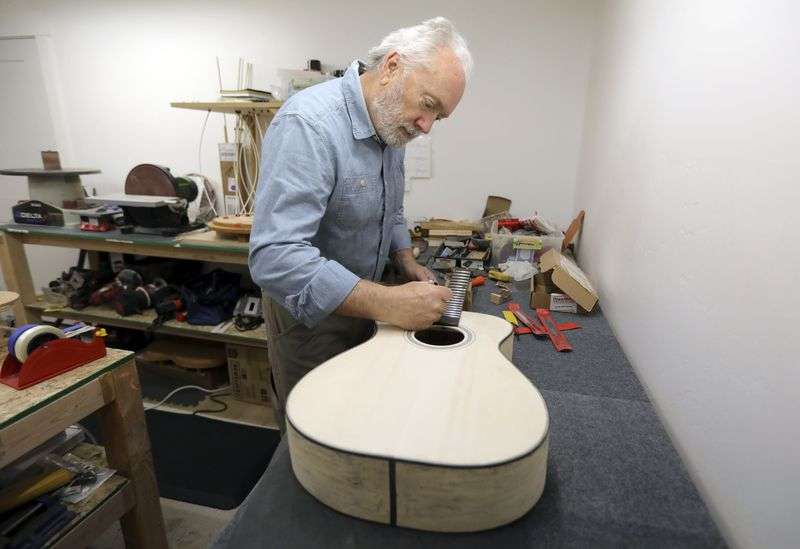 And all of this was before the COVID-19 pandemic.
In the year of COVID-19 — which normalized telecommuting and fueled a hot housing market across the U.S. — the Heber City area placed high on a new national list, putting Utah on the map with other states like New York, Connecticut, and Massachusetts.
Out of 926 metro areas in the U.S., Heber City ranked No. 5 for the biggest change in net in-migration in 2020, up by 4.7%, according to an April 19 analysis by The New York Times titled "How the Pandemic Did, and Didn't, Change Where Americans Move, using about 30 million change-of-address requests to the U.S. Postal Service in 2020.
Meanwhile, people have moved in droves out of big, expensive regions where many people work remotely, including San Francisco, New York, Seattle and Boston, The New York Times reported.
National urban development experts predicted COVID-19 would be a "great accelerator," and that Utah was perfectly positioned to become one of the top destinations for those fleeing big cities that became less desirable during the pandemic, the Deseret News reported last year.
While net in-migration increased most in smaller metros around New York City, such as Hudson and Kingston, Torrington, Connecticut, and Pittsfield, Massachusetts, in-migration also rose in what the New York Times labeled "vacation areas," like Wasatch County, Utah.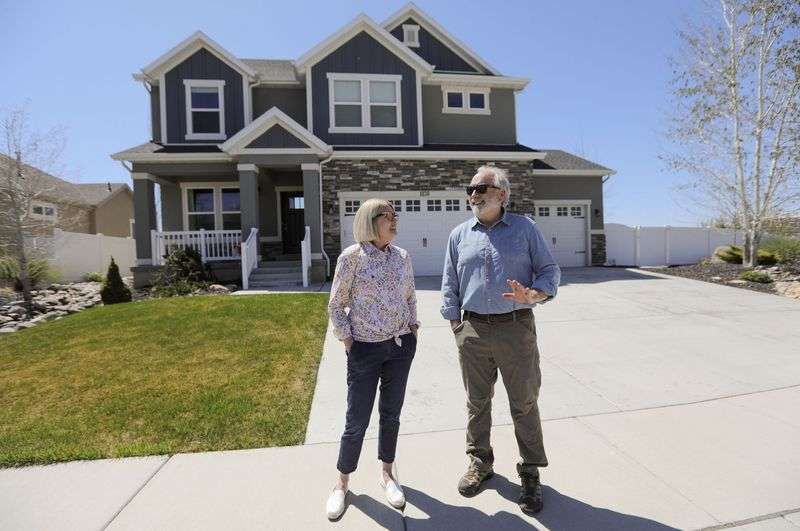 In the six years he's lived here, Allen said he's watched Heber City grow. He's watched "a lot of houses" being built, as well as construction of higher density housing. New apartments, condos and smaller subdivisions continue to crop up in what was historically a town teeming with dairy farms and thousands of acres of farmland.
"It's not what I would envision for Heber as much," he said, though he acknowledged the state requires cities to plan for affordable housing. "But, you know, I like the larger lots and the open space ... I like the elbow room for everybody."
Now, Allen said he's also starting to notice more traffic congestion, describing how on some main roads he'll sit through multiple cycles of traffic lights, especially during the times of day when school gets out.
So where are they all coming from?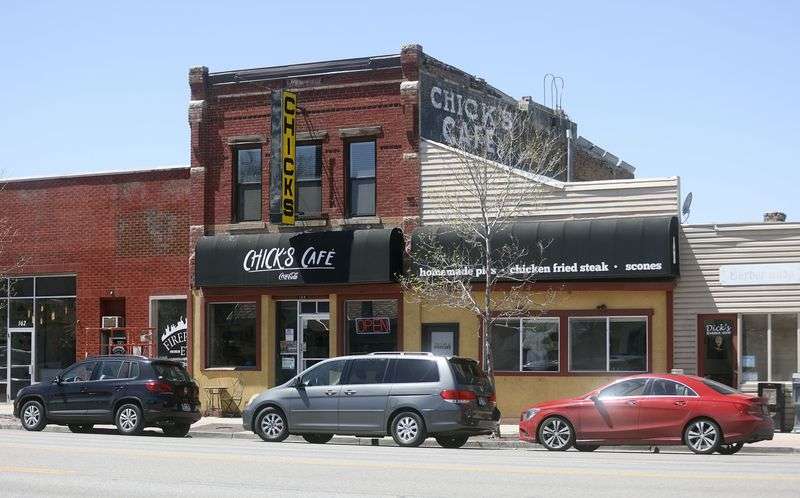 "I think it's all over the map," Allen said. "Certainly a lot of people moving here from places that are highly impacted. California's a big one. Some of it's (because) of the fires, some of it's political. ... You also hear about people from Chicago and Portland."
Fires in California ravaged parts of Sonoma County, the area where the Allens lived, and Napa and Lake counties twice since 2017. Paradise, California — in Butte County — was destroyed in 2018. Southern California has also been repeatedly hit by fires, causing many to rethink life in the Golden State.
To Tom Wright, whose been a Realtor in the Heber Valley for about 20 years, Allen's guess is correct.
"The in-migration is from everywhere," Wright said, describing how plenty of Utahns choose to retire in the Heber Valley but he's also had clients come from states across the nation. Just the other day, he said, he helped a client who lived and worked in Manhattan, but came to Heber City for a visit and decided to stay.
"That's happening with people from everywhere," he said.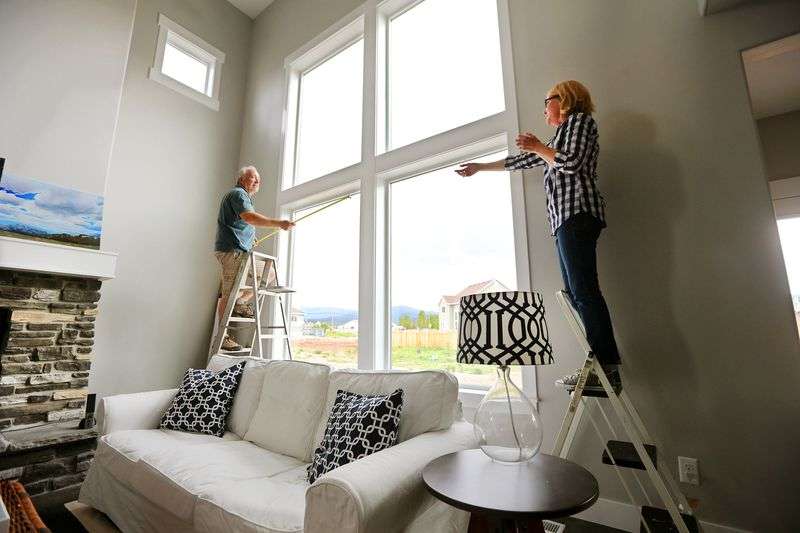 Even though real estate in Heber Valley isn't cheap, it's still more affordable than areas that are seeing so much net out-migration, especially amid the pandemic when homebuyers are trading in their fast-paced city lives for more space and bigger homes.
Wasatch County's median home sale price was $850,000 in April, according to Redfin.com. That's up 62.6% compared to last year, the site reported. On average, homes in Wasatch County sell after 15 days on the market, compared to 26 days last year. The site reported 99 homes sold in April, a 106.3% increase over the 48 last year.
Wright said he thought the pandemic would slow the housing market down, but "it did just the opposite. People came from metro areas everywhere."
"Many bought homes that they had no intention of staying in," Wright said. "Now they're looking for the home or land that they want."
×
Related stories
Most recent Utah stories