Estimated read time: 5-6 minutes
This archived news story is available only for your personal, non-commercial use. Information in the story may be outdated or superseded by additional information. Reading or replaying the story in its archived form does not constitute a republication of the story.
Although the worst seems to be in the past, COVID-19 has rocked every facet of everyone's lives in the last year. From social distancing to endless Zoom meetings, everyone has had to adapt to a new normal. One of the harshest effects of the pandemic outside of the health of individuals has been its economic impact, particularly on small businesses.
A survey conducted by CBIZ, Inc in October 2020 showed that 37% of businesses that had 20-49 employees experienced a significant or severe impact, with that number jumping to 48% for businesses with 1-4 employees.
Small businesses in Utah were naturally affected but managed to weather the storm much better than most other states. The U.S. Census' Small Business Pulse Survey, which has been conducted weekly since the beginning of the pandemic, has consistently shown Utah businesses as less affected by COVID-19 than those in other states.
At the end of April 2020, 38% of polled Utah businesses reported a large negative effect from COVID-19, compared to 51.4% nationally. Nearly one year later, those numbers were at 17.1% and 26.7% respectively.
Other key indicators have also shown Utah's economy recovering much quicker than most of our nation. For example, unemployment here was at 3.6% in December 2020 as opposed to 6.7% nationwide, according to the Department of Workforce Services.
So how did Utahns do this? There were many contributing factors, but here are four reasons Utah managed to weather the storm so well.
A strong economy
Utah had a leg up on many other states going into the pandemic because the Beehive State's economy was booming.
Unemployment rates were significantly low, hovering around 2.5%, according to data from the Department of Workforce Services.
The tech sector was thriving. In 2019, more than 13,000 new jobs were created statewide and more than $1 billion in new capital was invested across 21 new corporate expansion projects. We'd also built about houses and apartments at a rate three times higher than the national average, according to Forbes. This type of growth was unprecedented.
In fact, the Wall Street Journal named Utah America's Economic Star just before the turn of 2020. This strong economy, coupled with the diverse portfolio of industries that operate in the state allowed the private sector to withstand the COVID-19 blow better than most. It also allowed many Utahns to retain some financial stability and spending power amid the turmoil.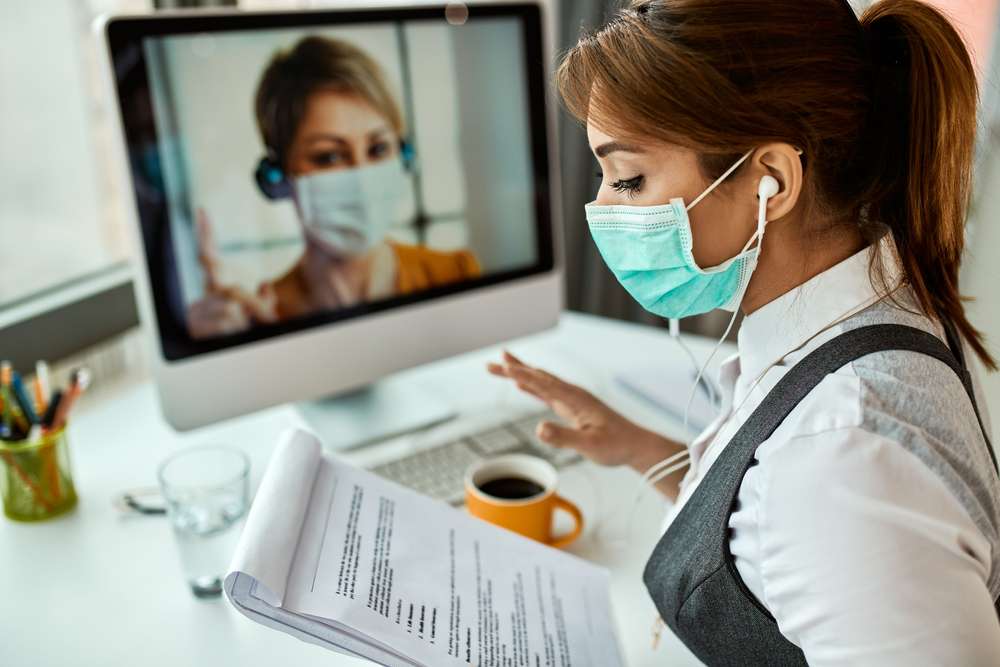 A swift response to COVID-19
The Utah Department of Health was prompt to issue industry guidelines at the very onset of the pandemic by partnering with the Salt Lake Chamber under the "Stay Safe to Stay Open" initiative. This allowed many businesses to stay open as they could immediately implement the necessary safety measures for both employees and customers.
Utahns are also lucky in that the virus has not been as deadly in Utah borders as most other states. Although cases have been very high—roughly 12% of our population has tested positive for the virus, ranking fourth worst in the nation—our mortality rate is sixth best in the country, according to a report by Statista. This is likely due to Utah's demographics skewing younger, and COVID-19 disproportionately affecting the elderly, as pointed out by Deseret News columnist Jay Evensen.
Adaptive and tenacious businesses
Utahns are tough and know how to adapt when monumental changes are afoot. With the pandemic in play, many companies needed to flip their entire business model upside down to stay afloat—and did so effectively.
In the food industry, restaurants (such as Gourmandise, Cucina and Este Pizzeria) started offering take-home meal kits. Distilleries turned to creating hand sanitizer. Employers increasingly started to allow their teams to telework when possible. In fact, Utah has been one of the top three states for telework flexibility since the start of the pandemic: almost half of the state's workforce has gotten more work-from-home days, notes a Census.gov report.
The burgeoning local film scene overcame the initial blow by creating a COVID-19 Compliance Department—allowing some filming to resume as soon as May 2020. As a result, 2020 saw an increase in both inquiries and productions in Utah, with more commercials, TV series and features being filmed throughout the state than ever, reports the Utah Film Commission.
Utahns help each other out
Lastly, it is known: Utahns are very community-driven. And at a time when isolation was required, solidarity was even more necessary.
Hurricane native Hoang Ha created Neighbors Helping Neighbors, a website allowing volunteers to connect with the immunocompromised and elderly to assist them with everyday errands.
Similar programs soon popped up along the Wasatch Front, such as the Salt Lake chapter of the non-profit Leave It to Us, an organization that helped people shop for daily supplies and essentials.
Throughout the worst of the pandemic, kindness and unity kept everyone going and kept hope alive. Now that the end is in sight, it's not time to take a breather. Make sure the local economy is still booming by supporting local businesses and the people who depend on them. Visit the Salt Lake Chamber website for ideas on how to support small businesses.
×