Estimated read time: 5-6 minutes
This archived news story is available only for your personal, non-commercial use. Information in the story may be outdated or superseded by additional information. Reading or replaying the story in its archived form does not constitute a republication of the story.
When Lucas Hernández was eight years old, a friend spread rumors that led his classmates to ostracize him. His mother, ad agency owner and actress Karla Hernández comforted Lucas over the bullying.
"What I didn't know was that it was the first time he experienced suicidal thoughts," she says. Alone at home, he thought of harming himself but decided not to do it.
Six years later his parents hit a rough patch in their marriage. At school, a concerned counselor talked to Lucas, then called his initially disbelieving parents to tell them he was having suicidal ideations.
Therapy sessions revealed he'd had bouts of depression since he was eight but hadn't known how to talk to his parents about them. "As parents, we need to understand that mental health issues are real," Hernández said. "Our children need to know there are resources."
Young children often struggle to express how they feel when they are anxious or depressed, says Jose Morales Moreno, MD. He's a bilingual pediatrician at University of Utah Health, who sees families at both Sugar House Health Center and South Main Clinic. Parents should pay attention to key signs, he says, such as regression in development, bed-wetting, decreased appetite, not sleeping well or nightmares, as possible indicators of anxiety or depression. That mental health concerns are more prevalent than previously thought among both children and adults, is part of an emerging medical trend, says Morales Moreno. In children and teens, it can be a combination of many factors, including genetic, physiologic, and environmental, such as bullying in Lucas' case.
Children and teens also struggle with social media and the perfect pictures it can paint of friends' lives, while leaving them feeling their own is inadequate. "It can make them feel down about themselves and isolated," Morales Moreno says.
Along with therapy, then 15-year-old Lucas also went on a medication, but the side-effects made him confused. Lucas had an appointment with his therapist that night who told the Hernández's their son needed to be hospitalized. Along with intensive therapy over seven days, the in-treatment facility adjusted his medication.
As a side-effect to certain medications for depression and anxiety, a confused or altered mental state is rare, stresses Morales Moreno. "Much more common side effects are stomach pain, nausea, vomiting, headaches, and body aches," he says.
Morales Moreno sees a lot of hesitancy among parents and families to start medication for anxiety and depression, due to fears about addiction, side effects, and the negative connotations surrounding medicating a child or teen.
"In general, these medicines are safe and not addictive. I do think they are a good tool we have at our disposal, as long as we take the time to talk about them, that sort of things to expect, and try to remove negative connotations."
Two years later, 17-year-old Lucas raised new feelings of anxiety and depression with his parents and was admitted to Huntsman Mental Health Institute (HMHI)'s inpatient program.
"Sometimes teenagers reach out for help when they need it, but in other cases, they can shut down and can be difficult to communicate with," Morales Moreno says. "Behaviors such as poor school performance, drug use, poor sleep, and decreased appetite can be signs of mental health issues to watch for."
While Lucas stressed to his mother the importance of having an adult to talk to you can trust—a doctor, a therapist, a counselor perhaps—rather than a juvenile peer, the Hernández's joining their son in therapy also proved fundamental. "It was something very much needed for us and for him to understand each other," Hernández says.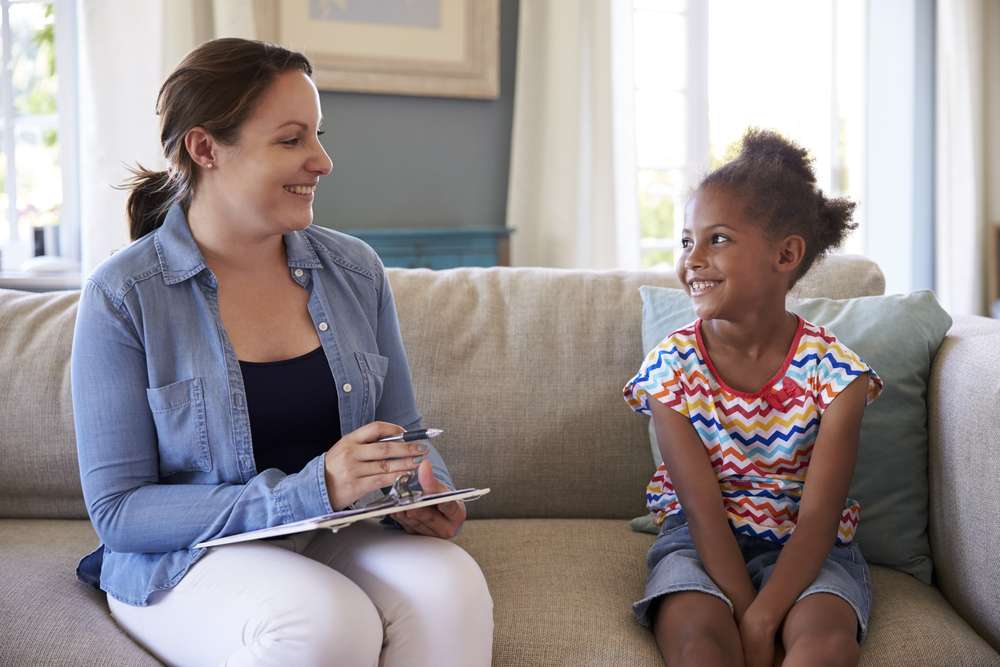 Morales Moreno agrees. "The more we can involve a parent, usually the more successful an intervention is." Morales Moreno encourages families to institute regular check-in periods. "I recommend to families they schedule five to 10 minutes to chat about how the day went, how everybody's feeling. Go with what works best–five minutes before dinner time perhaps–and try to make it a regular pattern."
At HMHI's Day Program, which Lucas attended for three months, he learned coping skills for his anxiety and depression.
At 21, Lucas was able to stop taking medication. He felt both stronger and more like himself. His anxiety also returned, particularly with the COVID-19 pandemic, where he struggled with depression and suicidal thoughts.
With the pandemic, the initial euphoria of not having school for children, teens and youth shifted to complex mental health concerns for many as they faced more and more months of online teaching and social isolation.
"Kids tell me they wish they could go back to in-person school because they miss that physical contact," Morales Moreno says. "A lot of them mention that doing school from home has meant they struggle to understand the material. In person, it's easier to understand, to get help."
A HMHI staffer told Hernández to remind Lucas there were resources to turn to, in the form of HMHI's Crisis line, Warm Line (for non-emergency consultations) and the SafeUT Crisis Chat and Tip app for children and teens in crisis.
After attending trade school, Lucas currently works at a restaurant, but has been talking to HMHI, Hernández says, about one day working for them. "He wants to help teenagers the way he wished somebody could have talked to him."
Through her son's mental health journey, Hernández learned the best thing she can do for a troubled child or teen is to listen. "I learned to shut up and listen, then ask him, 'Honey, what can I do to help?'"
×