SALT LAKE CITY — Salt Lake County officials said Monday they will reopen senior centers within the county next month for the first time in over a year in what is another step forward to life before the COVID-19 pandemic began.
The county's 20 senior centers scattered across the county will reopen April 19 after they were closed on March 13, 2020, amid concerns about the COVID-19 pandemic. The senior centers were closed at the same time as recreation centers, libraries, cultural facilities and other county buildings a day after then-Gov. Gary Herbert first issued an order to reduce gathering sizes to 100 people.
Since then, the Salt Lake County Aging & Adult Services began providing drive-thru meals to its patrons, weekly wellness calls and "virtual center" experiences to make up for the closure.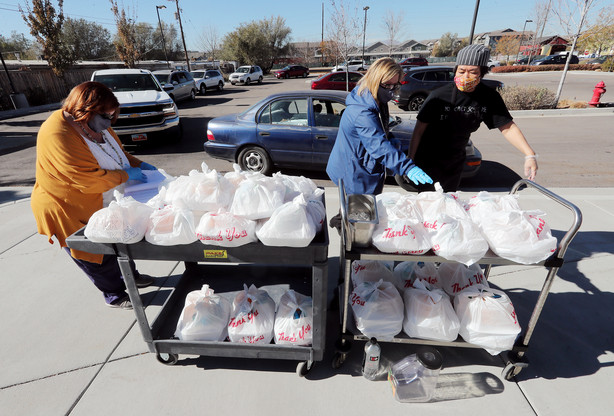 Paul Leggett, Division Director for Salt Lake County Aging & Adult Services, said in a statement Monday that the county will still offer all the services that were created to address COVID-19 concerns for patrons who would still like to or need to use those services even after senior centers reopen next month. He added that he was excited they had reached a point where the senior centers could reopen.
"It's been a long year of waiting for the centers to reopen. Once we are open, we plan to stay open," his statement read, in part.
The department said they will begin using new protocols once the senior centers reopen. That includes more cleaning measures, lunch reservations (for indoors and via drive-thru) and pre-registration for all indoor activities. Face coverings and social distancing will also be required.
The decision comes after the state reported seniors receiving vaccines at high levels and after the county recently began to reopen other facilities that closed following the COVID-19 pandemic.
Utah officials made COVID-19 vaccines available to older Utahns earlier than other age groups because the disease was more likely to result in severe outcomes for individuals 65 and older.
Close to 85% of the estimated 70-79 age population in Utah has received at least one dose of a COVID-19 vaccine, which is the highest vaccination percentage of any of the age ranges in the state, per Utah Department of Health data updated Tuesday. Another 82% of Utahns 80 years old and over had also received the COVID-19 vaccine.
Individuals in the 60 to 69 age range are also nearing 70% of the estimated population in the state. The data showed about 67% of the population had received at least one dose, compared to 56% two weeks ago.

The state has aimed to get at least 70% of the state's adult population, or more than 1.6 million Utahns, to get closer to herd immunity.
The Centers for Disease Control and Prevention released a "real-world" study Monday that found vaccines produced by Pfizer-BioNTech and Moderna were about 80% effective at preventing COVID-19 after one dose and 90% after a second dose.
As for Salt Lake County facilities, officials reopened performing arts venues last week for just the second time since March 13, 2020. Many venues reopened last fall with safety modifications but were quickly closed again following a surge in new cases across the state.
More details about the senior centers reopening next month can be found on the county's website.
×
Related Stories