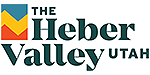 This story is sponsored by Go Heber Valley.
If you haven't taken a trip up to Heber Valley in a while, you're missing out.
Only minutes from the world-renowned Deer Valley and Sundance ski resorts, Heber Valley boasts three state parks, a 2002 Olympic venue, a historic tourism railroad, 90 holes of stunning mountain golf, and a Swiss-themed community recently voted as Utah's favorite town.
Also, the Heber Valley is home to some outstanding treats exclusive to this special part of Utah. The perfect complement to their variety of comfortable hotels, world-class resorts, and premier camping sites, these treats are well worth any effort to make it up to Heber Valley.
Here seven mouthwatering treats you can only get in Heber Valley.
Shakes at Dairy Keen
Dairy Keen has a long history of producing some of the best shakes in Utah, as evidenced by its 17 times as Best of State Winner. Since its beginning in 1946, Dairy Keen has amassed quite the following, with many of its customers traveling from far away to indulge in one of their award-winning shakes.
With over 3,390 Google reviews and an average rating of 4.5/5 stars, Dairy Keen is a clear favorite among Utahns looking for classic diner food.
Google reviewer Anthony L. summed up the Dairy Keen experience best when he said, "If you haven't been here you're missing out. It's usually very crowded and for good reason. They're family-owned and their food is always fresh and delicious. Their shakes can't be beaten. Everything on the menu is great, the staff is friendly and helpful."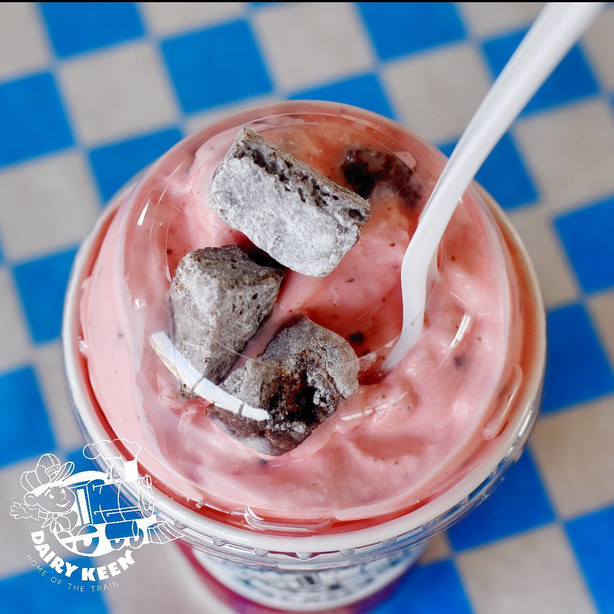 Suss Cookies
Cookie shops are a dime a dozen in Utah, but one thing is clear from the reviews—Suss Cookies are something special.
With rave reviews about their flavor, freshness, softness, and excellent customer service, Suss Cookies is worth a drive to Midway.
Suss Cookies features two cookies of the month, along with 12 other staple cookies available year-round—far more variety than many cookie shops.
Google reviewer Nathan G. said, "Wow!! These are the best cookies in Utah. I am blown away! They are not too sweet, too boring, too crispy, or too gooey like other places in Utah … these are perfect!! The people are awesome too! You can't and won't go wrong here."
Midway Bakery on Main
If you're looking for homemade, exceptionally crafted bread, cinnamon rolls, muffins, cupcakes, brownies, scones, cookies, and cakes, then get in your car right now and drive to Midway Bakery on Main.
Not only is Midway Bakery on Main an excellent place to get your baked goods fix, but they're also wonderful people you can feel good about supporting. When the people at GoHeberValley.com chose Midway Bakery on Main as winners of the May 2020 business of the month award, they gave some reasons for their choice.
"One of the reasons Midway Bakery was nominated for business of the month was their giving spirit," said GoHeberValley.com. "During the pandemic Midway Bakery has given away hundreds of loaves of bread. There were no questions asked, they simply baked the bread and left it out for those in need."
Visit the Midway Bakery on Main, you won't be disappointed.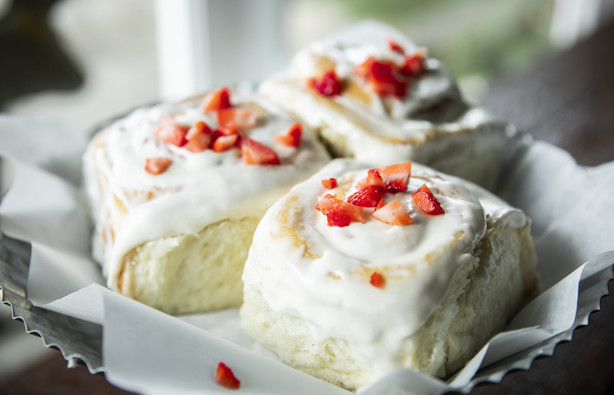 Judy's Donuts
After years of restoring an original 1890s home, Judy's Donuts & Coffee opened in 2019 in Midway and has earned rave reviews ever since.
Each morning, each of their handmade donuts is made fresh in their kitchen from scratch, with several flavors and styles to choose from—including the winner of the Utah Taste-Off, the raspberry bismark, filled with raspberry jam and topped with homemade raspberry buttercream.
Google reviewer Jill D. said, "What kind of heavenly goodness are they putting in these donuts? They are not only perfectly delicious, but they are the most beautiful donuts I have ever seen. They are soft, without being doughy. They are also dense, without being heavy. Perfect!"
In another five-star review, Google reviewer Leisha W, said, "This is HANDS DOWN the BEST in UTAH donut shop! We LOVE Judy's! Everyone is always in a good mood and friendly and dannnnnnnggg those doughnuts are perfect!"
Quench It!
Serving award-winning Suss Cookies, pretzel knots, gourmet popcorn, and some of the best-mixed drinks around, it's easy to see why customers choose to frequent Quench It over and over again.
In a Google review, Taylor T. said, "Best drinks I've had. they have great staff. I give them a tip every time I'm there. The cookies are amazing thanks to Suss. I've never had a problem with them they are amazing."
Pebbles Drinks and Treats
Looking for a place with just enough variety to spice up your treat routine? Pebbles Drinks and Treats offers caramel apples, chocolate strawberries, ice cream, dirty sodas, and more.
They not only have a soda fountain, but they have a gift shop and even an ice cream parlor to check out. It's a great stop for loved ones who have a sweet tooth and a birthday coming up—their treat arrangements are both attractive and tasty.
Dotties Kolaches
Who would have thought that a Tex-Czech crossover pastry would be one of the best things you would ever eat? These delicious pastries, stuffed with goodness and perfected by sisters Sierra Mccleve and Jessica Soundregger of Dottie's Kolaches, are not to be missed when you're in Heber.
Kolaches aren't the only thing they've mastered. Sweet rolls, cookies, and more are all made from scratch every day and are ready to be enjoyed.
Heber's treats are some of the best in Utah. These are just a few—for more dining options, check out Heber Valley's website.
×