Estimated read time: 4-5 minutes
This archived news story is available only for your personal, non-commercial use. Information in the story may be outdated or superseded by additional information. Reading or replaying the story in its archived form does not constitute a republication of the story.
The global pandemic has taken a toll on virtually everyone, but there's one group that's been hit particularly hard: elderly adults in nursing homes and care facilities.
Although social distancing precautions have helped lessen the spread of the virus, current restrictions have had some unintended consequences. Long before the pandemic, one study published in the International Journal of Nursing Studies found that 56% of nursing home residents reported feeling lonely—but that number is much higher today.
Now more than ever, the elderly population needs your help—whether or not you have a family member or friend in a long-term care facility.
Here are a few simple ways you can (safely) reach out to help them feel less lonely.
Write letters or cards
Elderly people love getting letters and cards. Handwritten letters or pictures from grandkids often become prized possessions for display and serve as a constant reminder that someone was thinking about them. You can even pull out old letters from the past and treat them to a trip down memory lane!
Not sure what to write? Check out these Girl Scout tips and tricks for writing letters to seniors.
Make a window visit
Cards and letters are wonderful, but there's nothing like a face-to-face visit. Of course, in the time of COVID, you'll have to pivot a little.
You've probably seen the touching images of families making window visits to loved ones in care facilities over the past year. Until the pandemic subsides, this is still the safest way to make an in-person visit.
Coordinate a window visit with your local care facility and you'll most likely make a lonely person's day.
Donate supplies
Most nursing homes accept donations for items that are in high demand. Diabetic socks, jigsaw puzzles, board games, and personal care items are always good options, but consider thinking outside of the box.
Books with large print, stationery, arts and crafts supplies, or a customized soft, minky blanket also make great gifting options for care facility residents. (Just make sure you check with the facility first before making your purchases.)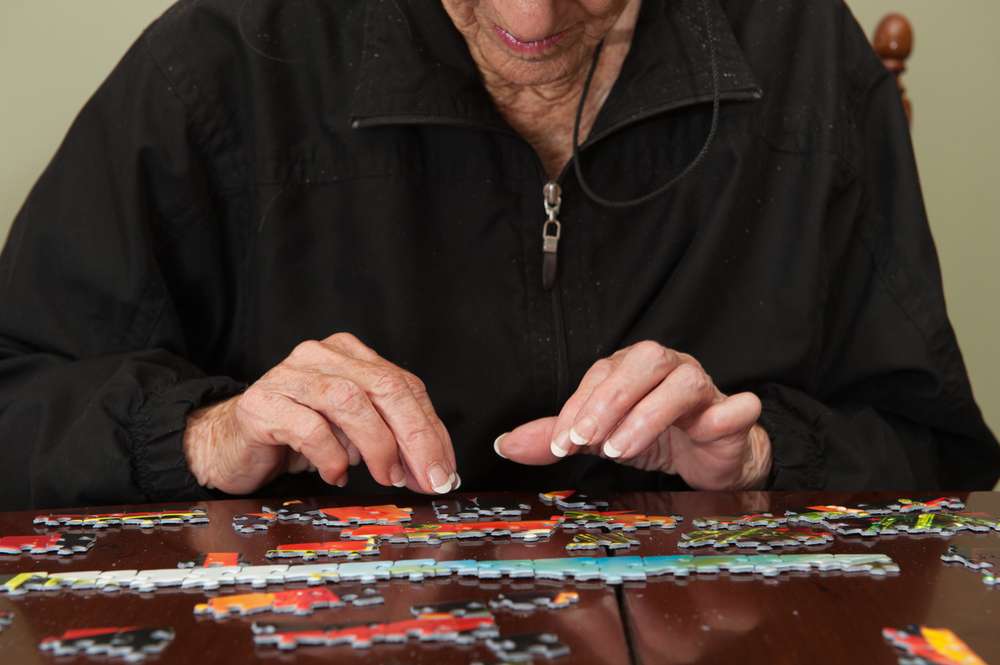 Buy them a (realistic toy) pet
According to a study published in the Journal of the American Medical Directors Association, some long-term care residents with dementia find comfort from realistic toy dogs or cats. (Men seem to like dogs best.) Some studies even found that robotic animals ("robopets") can help older adults in residential care facilities feel less lonely.
While there are cheaper options available, Good Housekeeping rounded up a list of the top-rated robopets on Amazon, in case you need ideas.
Send a singing telegram
Another effective way of reaching out to lonely seniors is through the healing power of music.
Nursing homes and care facilities always welcome singers and performers to entertain and lift the spirits of their residents, but current visiting restrictions call for a little creativity in this area.
If you are at all musically-inclined, you can share your talents via video calls or recordings just as one group of Utah musicians did.
Record your voice
You don't have to be a performer, an artist, or particularly creative to reach out to lonely elders. Just the sound of your voice can offer peace, comfort, and a sense of companionship to a nursing home resident.
Record yourself reading from a book, telling some jokes, or sharing a familiar story so that the resident can listen to it whenever they want. One study published by the Journal of American Geriatrics Society suggests this can be helpful for residents suffering from dementia.
Say good morning and good night
Everyone needs something to look forward to, and for people in nursing homes and care facilities, a simple phone call once or twice a day could mean the world.
Making a "good morning" and "good night" phone call each day helps your loved one feel remembered. And residents who don't have active family members checking in will appreciate these calls even more.
Call your local nursing home
For more ideas, you can always contact your local nursing homes or assisted living facilities directly. They'll be able to tell you specifically what items or services they need.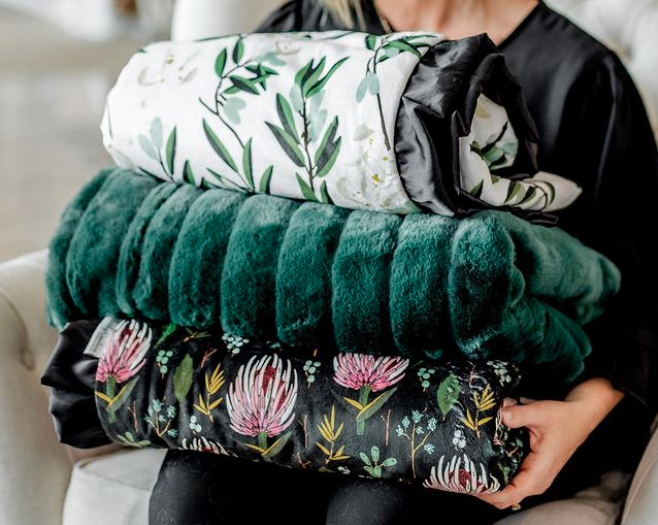 Envelop them in warmth, softness and love
And until you can safely give warm hugs in person, sending a soft, luxurious blanket from Minky Couture is a great way to show you care. In fact, Minky blankets were specifically designed to help provide comfort to someone who is suffering or home-bound. To shop the latest arrivals or to design a custom blanket for your loved one, visit softminkyblankets.com.
×