Estimated read time: 7-8 minutes
This archived news story is available only for your personal, non-commercial use. Information in the story may be outdated or superseded by additional information. Reading or replaying the story in its archived form does not constitute a republication of the story.
PROVO — After meeting since last July and following a deluge of thousands of personal and electronic communications with stakeholders, including the university's minority alumni base, the nine-member committee tasked with improving racial equality at Brigham Young University and in the surrounding community has presented its initial findings to President Kevin J. Worthen and school officials.
The report, outlined in a 63-page document available at race.byu.edu, includes 26 recommendations for improving race relations both on and off campus, including the addition and changes to classes based on data received from nearly 20,000 respondents.
The recommendations are categorized under three headings related to improving the experience of Black, Indigenous and People of Color at BYU: institutional and organizational reforms, student belonging and equity, and faculty reforms.
Institutional and Organization Reforms
Create a central Office of Diversity and Belonging at the university.
Create a new position of vice president for diversity and belonging who reports directly to the president and who oversees the office.
Implement clear lines of accountability to empower the office to coordinate, focus and leverage existing student resources.
Develop and implement extensive diversity and inclusion training and resources for students, faculty, staff and administration.
Commit to curricular changes to general education, religion and elective courses that educate students on race, unity and diversity.
Consider additions to the Aims of a BYU Education.
Promote and implement the Fostering an Enriched Environment Policy throughout the university.
Encourage colleges and departments to adopt statements on race, equity, and belonging to be used in college and department operations and communications.
Establish a standing university committee dedicated to advancing racial understanding, enhancing equity, and promoting belonging for Black, Indigenous and Peoples of Color communities at BYU.
Student Belonging and Equity Reforms
Establish a new position of vice president or associate vice president of enrollment management and student success that works specifically with BIPOC students.
Form a committee to assist the vice president in managing that work.
Develop a strategic plan to increase graduation rates for BIPOC students.
Design and implement a race-conscious recruitment strategy to attract more BIPOC students to BYU.
Perform an independent validation study on all current admission policies to evaluate the impact on BIPOC applicants.
Evaluate legal parameters of a race-conscious admissions model for BYU by the university's Office of the General Counsel.
Select prestigious scholarship recipients with a "greater emphasis on a holistic review of the entire applicant file," including scrutiny of policies that impact BIPOC applicants.
Create "enriched environment scholarships" that honor early members of the church such as Jane Manning James and Elijah Abel and award them to students who demonstrate a commitment to the values in the Fostering an Enriched Environment policy.
Create socioeconomic disadvantage scholarships for students in need.
Create a process that allows students to report instances of racial discrimination on campus.
Establish a dedicated, visible space on campus for underrepresented students and those who serve them.
Take steps to ensure the Honor Code and similar standards are applied with cultural competence and sensitivity.
Faculty reforms
Design best practices for colleges and departments to identify qualified for BIPOC candidates for faculty positions.
Assist and incentivize colleges to identify and mentor BIPOC students interested in pursuing careers in academic.
Create an Emerging Scholars Program to track, identify and invite BIPOC PhD students to present their scholarship at BYU.
Design a strategic plan to assist in mentoring, training, supporting, recognizing, connecting and developing BIPOC faculty at BYU.
Provide BIPOC faculty with opportunities to serve in senior university leadership positions.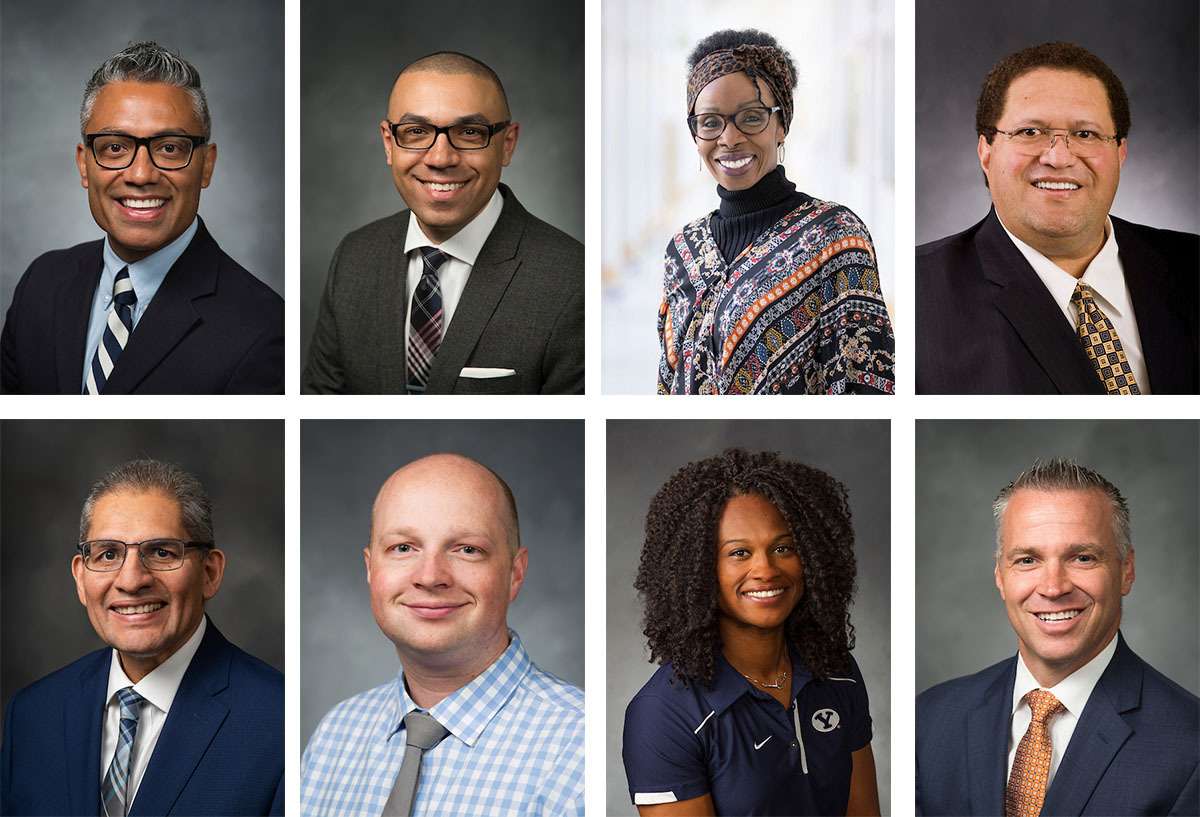 "All of the recommendations are extremely helpful," Worthen said in a news release with the committee's findings. "Some of them, such as making curricular changes to general education, religion and elective courses that educate students on race, unity and diversity, as well as establishing college-wide statements on race and belonging, are already in process.
"Others will take more time; some will require additional consideration. The committee's full report and the recommendations will help us better nurture and retain our BIPOC students and employees. There is hard work ahead, but the committee has outlined some important steps we need to take and provided a model for how this can be done."
Among the findings are several key discoveries the committee says should be addressed immediately to "create a sense of belonging for every student and employee."
While a majority of students and employees — as much as 80% of respondents, according to the committee — reported "satisfaction" with the overall campus climate, around 9% of those who reported expressed dissatisfaction. The number grew to 13% of non-white students and employees, which "indicates that there is need for more work if all students and employees are to feel fully welcomed in the BYU community."
Additionally, only 37% of undergraduate students surveyed said they knew who to contact if they experienced or observed discrimination or harassment. So even though the university offers services for such instances, the community is largely unaware of those resources, which affected as many as 16% of those surveyed in the last year, largely in the form of derogatory remarks.
"These findings reiterate President Worthen's counsel that he gave us this summer. He encouraged us to 'come together, to address injustice and to truly love one another,'" said Rosemary Thackeray, BYU's assistant to the president for assessment and planning. "The work of COREB and the campus climate survey is part of the sustained effort the president asked of us to make things better on campus for everyone."
The committee, which included campus community members of multiple racial and ethnic origins, including Black and Native American, was given the charge to "root out racism" amid an environment that featured counsel from leaders of The Church of Jesus Christ of Latter-day Saints during last October's general conference on a background of racial strife prompted by the police shootings of George Floyd, Breonna Taylor and Ahmaud Arbery, among others.
"The proper understanding of scriptures — ancient and ­modern — and recent prophetic statements help us to see that racism, as defined, is not consistent with the revealed word of God," President Dallin H. Oaks of the church's First Presidency said during a devotional following the conference. "We know that God created all mortals and we are all children of God. Moreover, God created us with the differences that identify races. Therefore, any personal attitudes or official practices of racism involve one group whom God created exercising authority or advantage over another group God created, both groups having God-given qualities they cannot change."
But the recommendations are not simply a response to one event or moment in time. Rather, they represent the desire for the committee to institute lasting change on an individual and institutional basis, to help BYU become more welcoming for all races and ethnicities, but particularly minorities.
"While recent events were the catalyst for the current effort," the committee said via executive summary, "as a committee, we have understood our charge as beginning an effort that must be sustained on an individual as well as institutional level — as the responsibility of each member of the BYU community — if we are to create lasting change."
The findings being released in February — during Black history month — is also of note as the university has opted to promote the month with on-campus advertisements, virtual lectures, and a recent visit to students in the athletic department by Derwin and Vicki Gray, two former BYU athletes who currently lead the multicultural Transformation Church and have been outspoken activists on race and racial tensions for several years.
"We are trying to be a part of what it looks like to 'root out racism,'" Derwin Gray told BYUtv during the couple's visit. "It seems like a simple question, but always below and underneath are things that are looking. So we want to create a context and environment where all people feel welcome and loved.
"At the end of the day, rooting out racism becomes loving your neighbor as yourself. Oftentimes, as we are in 'bubbles of sameness,' we begin to think that everybody is like us. The reality is, God loves an array of people; God loves diversity … and we miss out on God's beauty when we cut out other voices."
You can read the committee's entire report here.
×
Related links
Related stories
Most recent Education stories