Estimated read time: 4-5 minutes
This archived news story is available only for your personal, non-commercial use. Information in the story may be outdated or superseded by additional information. Reading or replaying the story in its archived form does not constitute a republication of the story.
ON TOUR — Tony Finau was so close to his second victory on the PGA Tour.
Locked in a playoff with Max Homa at The Genesis Invitational, Finau tried an aggressive shot on the par-3, 188-yard 14th hole that served as the second playoff fixture in Pacific Palisades, California.
If the shot worked, we might be writing about Finau's breakthrough moment, about another win on tour, about him finally vexing the "Puerto Rico Open curse," a misunderstood hex on most champions that was finally broken last year but remains among the most taxing post-championship disappointments on the PGA Tour.
But not all shots fall. Certainly, that was the case for Finau, who posted another final round that he can only describe as "bittersweet."
The Salt Lake City native carded a 12-under-par 272 over four days to finish second on the second playoff hole to Homa, who saved par on that 14th hole qualifier to edge past Finau after a remarkable final round.
The 31-year-old Rose Park native shot 7-under 64 Sunday to force the playoff, rising three spots on the leaderboard and briefly going ahead with a birdie on the par-5, 582-yard No. 17.
So close. But still so far after a wild weekend of golf throttled by high winds.
"Right now I'm disappointed," said Finau, whose finished runner-up for the 10th time since winning in Puerto Rico five years ago. "I didn't execute the shot I was trying to hit here on the next hole and it bit me in the butt. But man, I shot 64 today on a day where I needed to just to get into the playoff. I think as I look back on the week in the next couple days there's going to be a lot to grow from.
"Today's round was pretty special. I was able to make some key putts in regulation just to keep myself in it. Yeah, you know, I fell short, but I take a lot of positives."
Homa will go home with the winner's share of the $9.3 million pursue, worth $1.674 million. Finau's share is worth an estimated $1,013,700, the only other golfer to rake in more than a million.
The runner-up finish is Finau's best finish of the season, matching his T2 effort at the Farmers Insurance Open. It also pushes the West High graduate up to sixth in the FedEx Cup rankings, ahead of next week's World Golf Championship event in Florida and with The Players championship on the horizon.
But what might've been.
Finau's playing great golf as he crests into his 30s, and he's currently ranked No. 15 in the World Golf Rankings with a 69.82 scoring average. But that ultimate victory continues to elude him.
Eventually, it will come. But Sunday was just another example of how close Finau is, and how patient he still must remain.
"My game's in a great place going into some big events," Finau said. "Again, it's bittersweet right now, I probably haven't wrapped my head around quite what just happened, but at the end of the day I know how good of golf I'm playing and I'll just keep doing what I'm doing."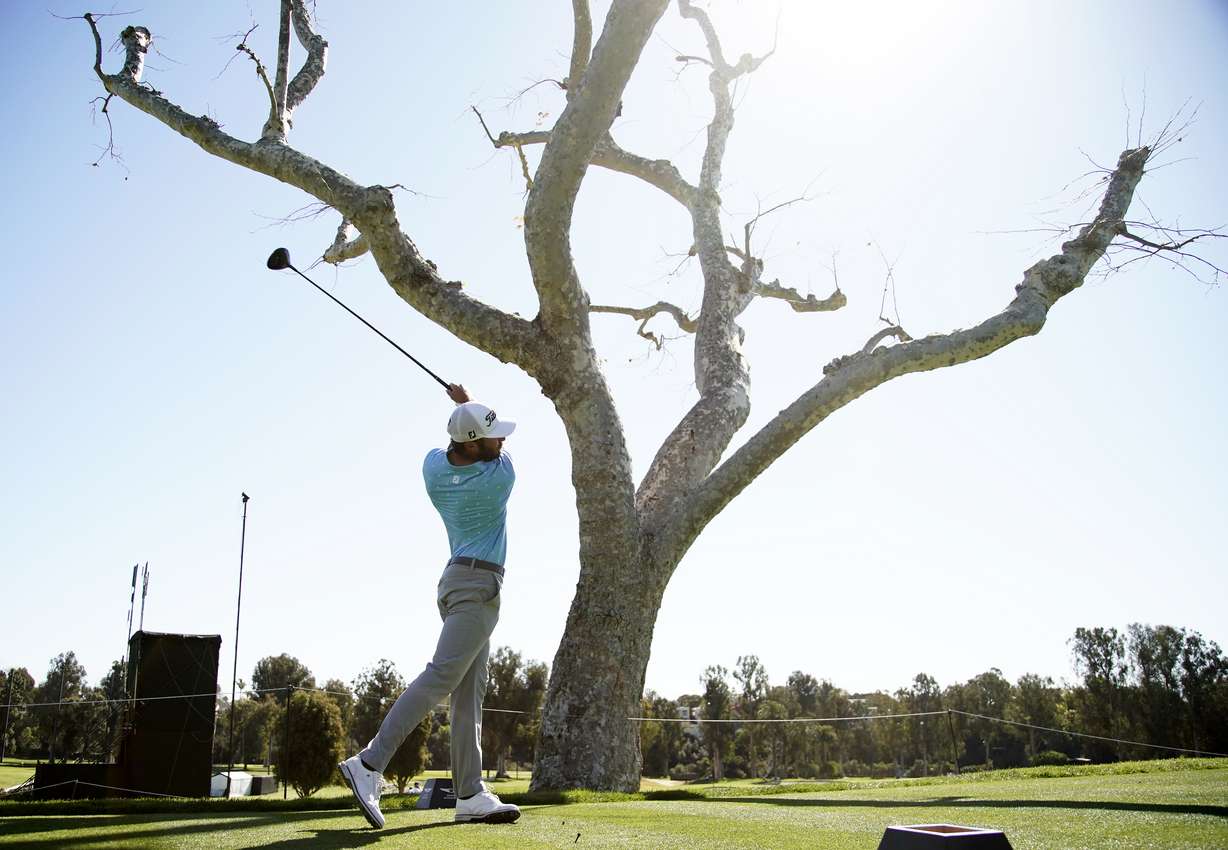 Finau had a shot at the playoff victory on the first hole, but his 12-foot birdie attempt came up short. That set up the second playoff hole, which Homa won with a par as Finau settled for his sixth top-10 finish of the year.
Again, bittersweet.
"Yeah, it's bittersweet to be in this position again, but I mean, I never get tired of playing good golf and that's what I tell myself every week," Finau said. "It's like sports is about winning, I've said that many times. I grew up trying to win every tournament I play, every tournament I play, nothing's changed. But I know at the end of the day you're going to lose a lot more times than you're going to win on the PGA Tour.
"Unfortunately for me, that's come really close in the last few years. But I always challenge myself to play good golf and that's all I try to do. I'm not a quitter, I'm not someone that's going to fade away into the sunset because I can't win in these situations. I had another great shot today. I don't know what else I can say other than I enjoy playing good golf and one of these days it will happen for me and hopefully turn into kind of a domino effect."
×
Photos
Related stories
Most recent Golf stories