Estimated read time: 3-4 minutes
This archived news story is available only for your personal, non-commercial use. Information in the story may be outdated or superseded by additional information. Reading or replaying the story in its archived form does not constitute a republication of the story.
SALT LAKE CITY — An arrest warrant has been issued for a man accused of shooting and critically injuring one of two brothers who were convicted of killing a West Valley police officer in 2016.
The shooting occurred in July, when police were called to the area of 900 South and 1400 West where neighbors reported hearing six shots in a nearby alley.
A short time later, West Valley police pulled over a stolen Lexus on Redwood Road near 3100 South that was traveling more than 100 mph. Inside the vehicle, they found Lawrence Boggs, who had been shot multiple times in the neck and torso and was critically injured, along with his brother Christopher Boggs, according to charging documents.
The Boggs brothers were two of the three boys convicted as teenagers of killing West Valley police officer Cody Brotherson, 25, on Nov. 6, 2016, when they hit him with their car while fleeing from police during a chase. Christopher Boggs was 15 at the time and Lawrence Boggs was 14.
The Boggs brothers were sentenced to juvenile detention and were supposed to stay there until they turned 21. But they committed more crimes while in detention and were moved to the adult system to face charges. But they ended up being released from custody early, far earlier than if they had stayed in the juvenile system.
A bill introduced in this year's Utah legislative session seeks to correct that gap that resulted in the brothers' release and essentially rewarded them for committing new crimes.
Just a couple of months after the brothers were released, the brothers were pulled over in that stolen car.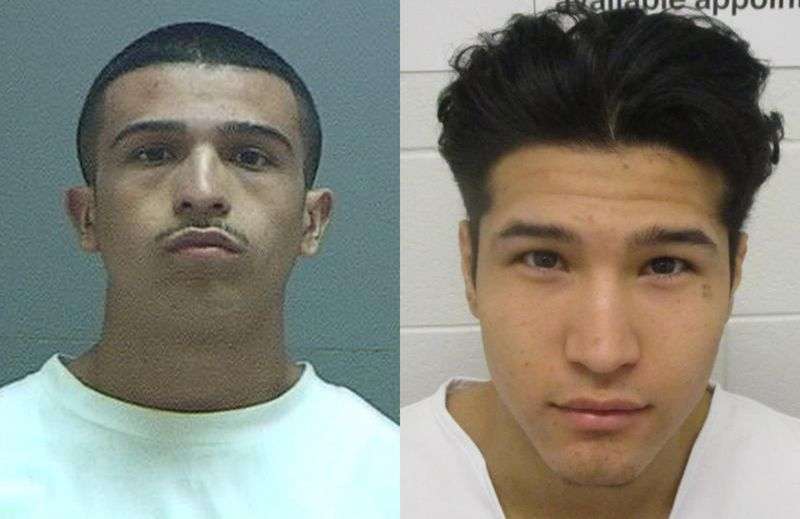 Lamont Thomas Brown, 39, of Taylorsville, had been following Boggs' vehicle so he could shoot the brothers, according to charging documents. Somehow, the Boggs brothers ended up following Brown's car and Brown led them into an alley where he hid in nearby bushes and waited, the charges state.
When Lawrence Boggs got out of his car and walked to Brown's vehicle, Brown came out from behind the bushes and shot Boggs in the neck, according to the charges. After Boggs dropped the ground, Brown allegedly shot him again. And each time Boggs' friends attempted to approach and help, Brown would shoot again, the charges state.
Boggs suffered extensive injuries, was in a coma and had to have a kidney removed, according to the court documents.
Prosecutors have requested that once Brown is placed in state custody, that he be held without bail.
"The victim in this case was in a coma for weeks and just barely survived," prosecutors wrote in their motion for pre-trial detention. "His health problems are not over and Lawrence Boggs will never fully recover from his injuries."
Brown, who goes by the moniker "Nightmare," was charged Wednesday in 3rd District Court with three counts of discharging a firearm causing serious injuries, a first-degree felony due to prosecutors adding a gang enhancement to the charges. He was also charged with possession of a firearm by a restricted person, a second-degree felony.
Brown is a longtime gang member, was previously convicted in another shooting and was on federal probation at the time he is accused of shooting Boggs, court documents state. Federal court documents indicate he was recently arrested for violating conditions of his probation for violations separate from the shooting.
×
Related stories
Most recent Utah stories