Estimated read time: 3-4 minutes
This archived news story is available only for your personal, non-commercial use. Information in the story may be outdated or superseded by additional information. Reading or replaying the story in its archived form does not constitute a republication of the story.
PARK CITY — The 2006 Torino Winter Olympics is where the world was first introduced to skier Ted Ligety.
"Young Ted Ligety, 21 years of age," an NBC Sports announcer said during the broadcast of the Games. "Here he is."
Ligety, who was competing in his first Olympics, had a couple of the best runs of his life and ended up winning the gold medal.
"Extraordinary gold medal performance by this youngster," said the announcer as Ligety was lifted onto the shoulders of some of his teammates.
It's a race he still can't believe happened.
"I still look at those pictures and I get goosebumps," said Ligety during a press conference in Italy before a World Championship race next week. "Never in my wildest dreams did I think I would walk away with a gold medal."
Ligety went on to win another Olympic gold in the 2014 Sochi Games, as well as 25 World Cup victories and five World Championships during his career.
For as big of a name he became in skiing, those in Park City still remembered him as one of their own.
"I'm definitely a product of growing up in Park City. I mean, I couldn't have done it if I had grown up in any other town, that's for sure," said Ligety. "The town has a huge sports following. Everybody is into skiing. Everybody really supports the Park City Ski Team and really supports their local heroes, which is amazing."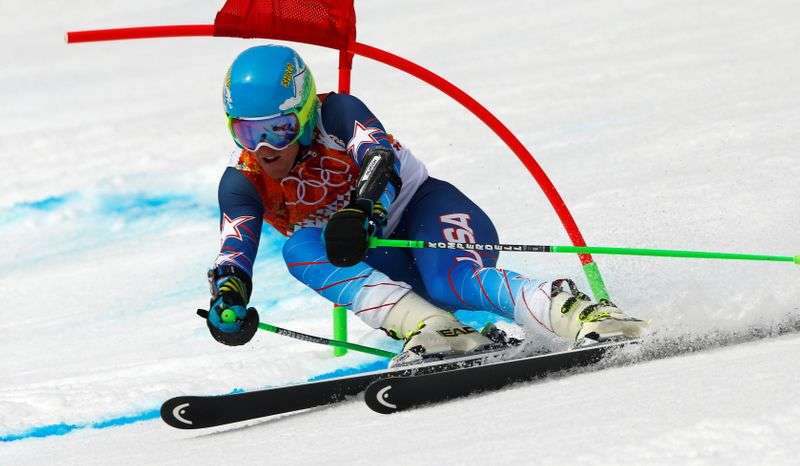 During Wednesday morning's press conference, Park City's hometown hero also made it official when Ligety announced his retirement from competitive racing.
He thanked his friends, coaches and teammates he met along the way for what he called an amazing ride.
"What I feel really lucky is having the friends I had. Yeah. All those years really pushing me to where I am today," said Ligety while choking up with tears in his eyes. "I'm thankful for all those people. It's been a very mixed bag of emotions."
The upcoming FIS Alpine World Ski Championships in Cortina d'Ampezzo on Feb. 19 will be Ligety's last competitive race.
Then, he said he will spend more time with his family and help to bring the Olympics back to Salt Lake City.
He remembered watching the 2002 Olympics and was inspired to compete.
Having the Games back in Utah could inspire the next generation of future skiers.
"I would love to just see it there again. I mean, I would have loved to have raced there while I was still in my peak, but to be able to see it and have my kids experience an Olympics in their hometown would be pretty amazing," said Ligety.
After the 2002 Games, Ligety said he trained and worked hard to have a shot at the 2006 Games.
When he made the U.S. Olympics team for 2006, he never thought he had a shot at gold.
"Going to the Olympics in 2006, I was just psyched to go to the Olympics," he said.
Now, looking back, Ligety said his 2006 success launched him to where he is now.
"Thinking of everything I have done is pretty surreal," said Ligety. "I never thought as a kid getting his butt kicked by 15 seconds a race as a teenager and not even close to being the best kid on my Park City Ski Team, and to end up where I have been is just beyond my wildest expectations."
When asked if he might get into coaching, Ligety said probably not.
"It's not a glorious job. It is a slog and it is brutal, and I can't thank my coaches enough for what they do. But because of all those reasons, I can never see myself doing it," he said with a laugh.
Ligety said he would be available to help athletes with tips or advice whenever asked.
Now that he is looking back on his career, Ligety summed it up about as fast as he carved the snow on a mountain racecourse.
"It was a dream come true."
×
Photos
Related stories
Most recent Olympics stories