Estimated read time: 5-6 minutes
This archived news story is available only for your personal, non-commercial use. Information in the story may be outdated or superseded by additional information. Reading or replaying the story in its archived form does not constitute a republication of the story.
UPDATE:
On Jan. 13, the FBI issued a warrant for John Sullivan's arrest in connection with his actions during the Jan. 6 riot at the U.S. Capitol. Sullivan was arrested and booked into the Tooele County Jail on Jan. 14.
---
PREVIOUS STORY:
SANDY — A Utah activist who faces criminal charges in connection with a Provo protest he organized in June said he attended a pro-Trump rally that turned into a violent attack on the U.S. Capitol in order to see "the truth" about the protests for himself and the organization he represents.
"For me, it's important from the group and the people around me to see that side of things, to see the truth," John Sullivan said Wednesday night. "I don't care, like what side you're on, you should just see it raw."
Sullivan, who is the founder of Insurgence USA, a social justice group that calls itself anti-fascist and protests police brutality, was detained by Washington police for about an hour and a half Thursday night, a day after he talked to local and national media about what he witnessed Wednesday.
He was handcuffed the entire time, and said police questioned him about being inside the Capitol and witnessing the shooting death of one of the protesters. He was not arrested.
Sullivan said he also intended to "support the Black community" with his attendance, but also feels it's "important to understand" those who were protesting in support of President Donald Trump. He said he was on the "front lines" of the protest as it turned from a peaceful march into a violent storming of the Capitol.
He said he followed online conversations about Wednesday's protest, which coincided with a rally by the president and the counting of the country's electoral votes in a joint session of Congress. That largely ceremonial act was interrupted Wednesday afternoon when hundreds of protesters pushed past Capitol Police and metal barricades, broke out windows and smashed open doors to gain entry into the building.
That was not an impromptu act, Sullivan said.
"As far as them storming the Capitol, I knew that was going to happen," he said. "I'm on chats that are underground that are sending out flyers that are just like, 'Storm all Capitols on the 6th.' It wasn't anything that was secret. It was something that was out there ... and they did it."
Related:
Sullivan said he also made his way inside the Capitol during the riot and witnessed the shooting death of protester Ashli Babbitt, and the Twitter account for Insurgence USA retweeted video from someone with Sullivan that shows the shooting and the aftermath.
"I have video of it," he said, describing in detail seeing the flash of the gun, the bullet strike Babbitt, and Babbitt's reaction as she died there on the floor. "I am hesitant to post it. ... It's something I have to take in. I hope that people get a grasp of that situation. Whoever shot her, maybe should be held accountable. I guess that's up to the law to decide."
He claims Babbitt was the first one to try and get inside the House chamber.
"There was a glass wall, and she, the woman, was the first person to actually try to get inside," Sullivan said. "All you see is hands come out the doorways with their guns. ... You don't see their face, nothing. And I literally yell at everybody else, 'There's a gun! There's a gun! Don't go in there!' And a shot goes off. And she gets shot as soon as she goes through."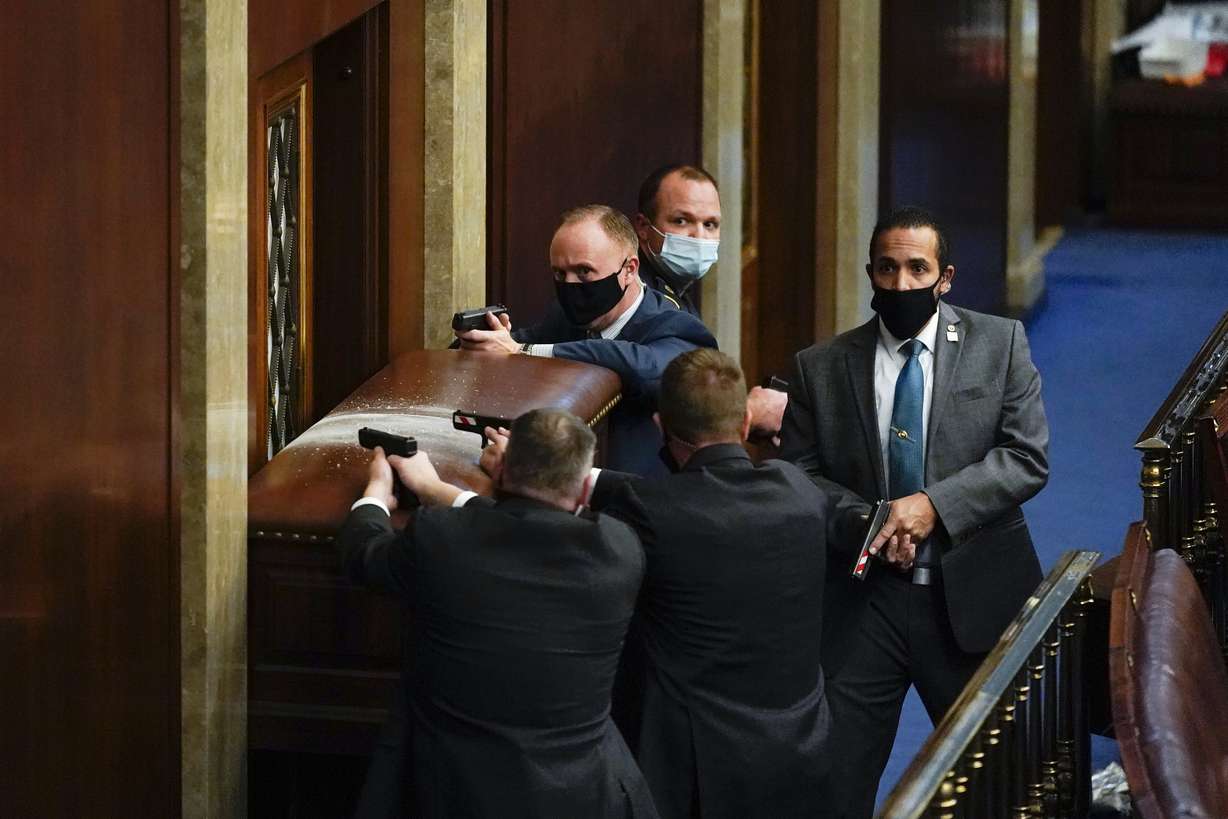 In the wake of widespread condemnation, including from some lawmakers who support Trump and had planned to object to the electoral votes, there were assertions that those who stormed the Capitol, fought with police and injured officers, ransacked offices, and damaged public property, were actually members of groups like Antifa or Black Lives Matter. In fact, Sullivan's picture was circulating on social media as "evidence" that the rioters were not Trump supporters.
Sullivan said that while he is not a Trump supporter, he wasn't there to join the protest, only to listen and document, and he saw no one else that aligned with his ideology in the crowd.
"I was probably the only person that supported BLM (Black Lives Matter)," he said. "I could say, from my knowledge ... there were just seas of Trump supporters, Proud Boys."
He said some of what they were yelling were insults about Antifa and Black Lives Matter.
When he was asked if he was a member of Antifa, as he has used the hashtag in his social media posts, he said he understands where there could be confusion.
"If people are saying I'm Antifa, as far as a terrorist organization, I'm not," he said. "Am I anti-fascist? We all are anti-fascist. And that's what we should all strive for being. I have my own organization, Insurgence USA, and that's what it is for. That's really what it is."
He said he documented the rally as it began near the Washington Monument and "migrated over to the Capitol."
"There were all of these people just listening to Trump, and then they just marched," Sullivan said. "It's not like a new group joined, another group came. They literally came from the MAGA protest, where Trump was, and went over there. There was no Antifa."
He said he even recognized some people from other pro-Trump rallies.
"They're the same people," he said. "They were flying Confederate flags, they were flying blue lives matter flags, Trump flags, and all of that."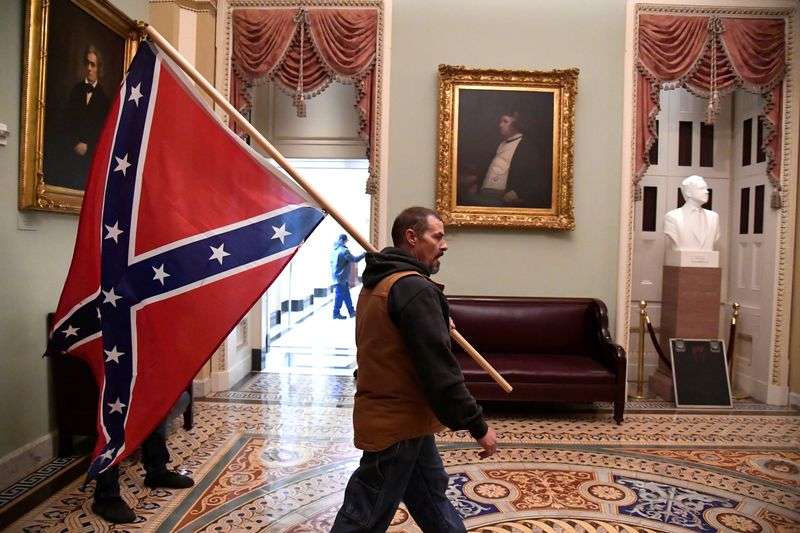 He said the protesters who stormed the Capitol were all ages and genders.
"There were kids, there were women, there were old, old men," he said, "and they were all participating in this insurrection at the ... Capitol. ... It should awaken you to the anger that people might have that's seriously, you know, a problem. And maybe they need to address it."
Sullivan, 26, faces two criminal charges stemming from a protest he organized in Provo last June.
Charging documents say Sullivan recorded several hours of the protest and is seen in the recordings "kicking vehicles and threatening drivers" and directing protesters to block intersections.
During that protest, a Provo man, 60, was shot in the elbow after protesters blocked his vehicle. Sullivan later admitted to police that he knew who the gunman was but failed to report it to authorities, according to the charges.
×
Photos
Related stories
Most recent Politics stories