Estimated read time: 5-6 minutes
This archived news story is available only for your personal, non-commercial use. Information in the story may be outdated or superseded by additional information. Reading or replaying the story in its archived form does not constitute a republication of the story.
With 2020 nearly over, many are looking forward to the hope that a new year brings. Although some things remain unknown, it's important to focus on what's in your control—and your career should be one of them.
This may be the year you finally land that dream job. Or you could learn valuable skills to earn that promotion you've been eyeing. With the right mindset—and the right resources—anything is possible.
Here are five ways you can make sure 2021 is your most professionally fulfilling year yet.
Find virtual networking opportunities
In-person gatherings may be limited these days, but that doesn't mean there aren't plenty of opportunities to expand your networking circle. In fact, virtual forums make this easier than ever before. Instead of rubbing shoulders with people in your business circle, you now have the luxury of forging connections from the comfort of your own home. (You can even wear your pajamas while you do it.)
Of course, just as with face-to-face interactions, online networking comes with its own rules of etiquette. To spare yourself from potential embarrassment, check out CareerBuilder's rules of online networking.
Looking for a simple opportunity to connect with other business professionals here in Utah? If you have an hour to spare, join the Salt Lake Chamber's Business Live—a virtual networking series geared toward helping you brush up your elevator pitch and discussing important current topics happening in the business community. For more information, click here.
Get involved in the legislative process
Stay informed about the business community and the future of Utah's economy by attending the Utah Economic Outlook and Public Policy Summit. This is the state's premier economic forecasting and public policy event that is attended by business, policy and academic thought leaders from across the state.
This year's Summit will focus on Utah's current economic state and how the political landscape will help shape the economic future of the state and country, as well as discuss the business community's policy priorities for the upcoming legislative session
Due to COVID-19, certain health and safety guidelines have been put in place for the upcoming event. For more information, click here.
Brush up on your professional development skills
Great leaders and employees are constantly learning and evolving—particularly in this ever-changing, technology-driven world. Enhancing your professional development skills not only gives you a leg up on the competition, but it will also help you get closer to achieving your personal and career goals.
The most important work skills center around interacting well with other people. If you're wondering where to begin, Harvard recommends these 10 critical soft skills designed to help leaders improve their leadership capabilities. Whether you need to sharpen your analytical thinking, improve your creativity, or increase your emotional intelligence, there's sure to be something on this list to better your career—and your life.
The Salt Lake Chamber also provides opportunities for business professionals to enhance their knowledge, competence, skill and effectiveness through its Professional Development Series and Business Women's Forum.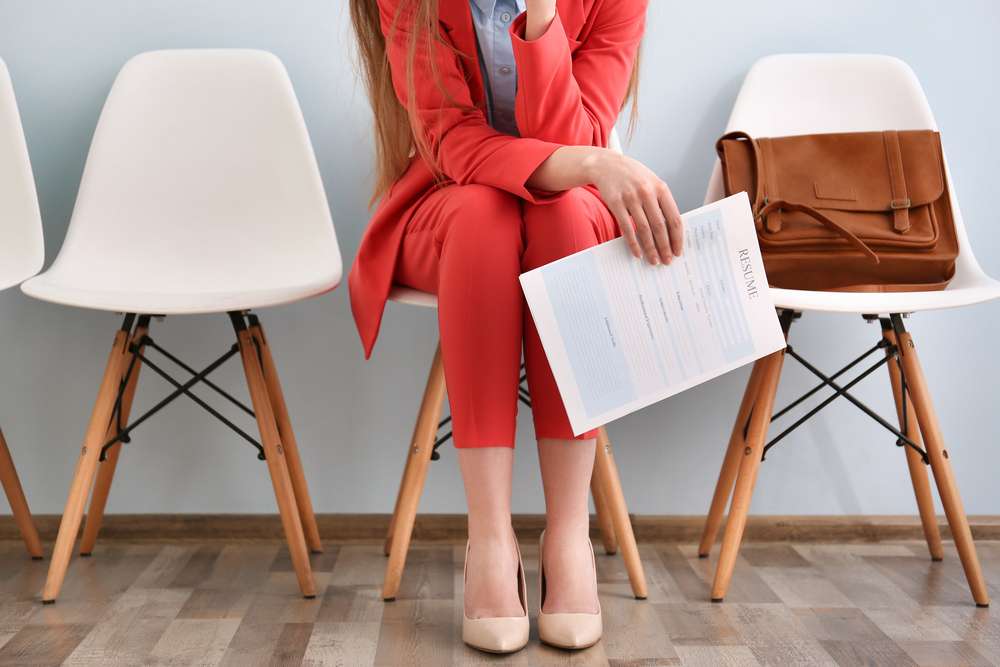 Revamp your resume
With many people out of work or facing financial setbacks, you may be among those looking for a new job. Since the competition can be tough, fine-tuning your resume is a good way to stand out from the crowd.
The Society for Human Resource Management (SHRM) offers plenty of helpful tips for revamping your resume so it grabs potential employers' attention. To increase your chances of being found by recruiters, make sure your resume includes keywords and skills used by employers to describe job openings.
If you lack a desired skill, SHRM suggests including a desire to "work more with" or "gain more experience with" that particular skill. This will ensure that your resume includes the necessary keywords and also shows the employer you understand the requirements of the position.
When highlighting your past experience, focus on relevant accomplishments rather than simply listing out your responsibilities. Also, don't worry about the one-page resume rule—but only if your relevant experience warrants a second (or third) page.
Pursue your dream job
Despite its challenges, 2020 has also taught people to examine what they value most. And if you feel stuck in an unfulfilling job, it may be time to move on to greener pastures.
While you might be hesitant to take risks during difficult economic times, Forbes suggests this is the best time to pursue the career you've always wanted. Sure, it may require more effort and patience on your part, but if you're driven by a desire to do something you find meaningful, fortune often favors the bold.
Of course, it's important not to quit your day job until you have something secure lined up. Ladders recommends dipping your toes in the water first. Maybe get a part-time position in your dream job or do the work for a few hours a week to see if it's something you really want to pursue. (For example: If you've always wanted to be a food critic, start a blog and write once or twice a week about restaurants you've visited.)
Whatever you decide to do, don't limit yourself. You never know what opportunities could be waiting around the corner if you dare to take a few steps forward.
Looking for more ideas to make 2021 your best year yet? Visit the Salt Lake Chamber website for information on programs and services geared toward supporting the business community.
×