WEST JORDAN — Before Nicole Tanner was a successful entrepreneur, she was just a normal person living a contented life with her husband and family in the scenic red rock country of southern Utah.
But in 2010 she came up with the idea to open up a drive-thru soda shop that would serve thirsty customers all manner of their favorite soft drinks in wild flavor combinations along with the requisite sweet snacks.
Today at 49, she is a lord of the soft drink empire called Swig with 30 locations throughout the Beehive State and Arizona. While she has enjoyed the fruits of her labor in building the business, she is always cognizant of the fact that her story also has its share of sadness, pain and perseverance to go along with a fair amount of unexpected good fortune.
"I was 37, and a friend of mine, we would go running together, had just got a mammogram," Tanner explained. Her friend suggested that Tanner see a doctor and get one as well, but with no family history of breast cancer and no health insurance to pay for the examination, she shrugged it off for the time being.
After repeated prodding over the next few weeks, the married mother of five finally relented and said she would try to get an appointment. The problem was the doctor and radiologist at the provider she called asked her why she wanted a mammogram since she didn't fit the typical profile — being so young. Despite the opposition, she continued to push for the procedure.
"I just felt inside that I should so I just kept listening to that (inner voice) prompting that I should get that mammogram," she said. "Low and behold, they go in and I get a phone call an hour later after the mammogram and they see something suspicious."
Turns out the otherwise healthy 30-something had her worst fears realized.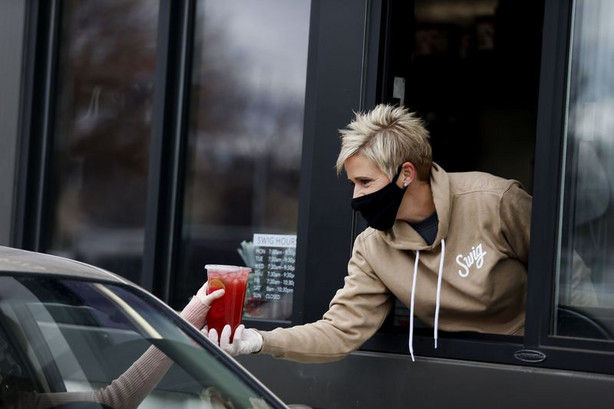 "It's like your worst nightmare, the next day I get an ultrasound and they spot it right away," she said. "I met with the surgeon and then two weeks later she went in for a biopsy and sure enough breast cancer at 37."
To make matters worse, she was diagnosed with a rare form of cancer that does not respond to chemotherapy or radiation.
"They took a large portion of my breast tissue and cut it out and then we had to watch it and make sure it didn't come back," Tanner said. As she recovered, grateful her life was saved, the family was then hit with thousands of dollars in medical bills, which they did not have at the time.
"I had like $12,000 worth of hospital bills and medical bills and I'd heard that there was this program through Dixie Regional Medical Center," she said. "They had generous donors that helped pay for medical bills for people like myself that qualified."
After submitting the required information, she just waited and hoped for the best.
"I remember sitting in the hospital admin room, and the administrator looking at me and pausing and saying, 'Nicole, can you pay $100?'" she said. "Of all the thousands of dollars I owed, they said can you pay $100? I always remember just crying and writing the check right there."
The money had come from an anonymous donor who had set up a program to pay the medical bills of local cancer patients.
"That was the miracle that took place, it was pretty incredible," Tanner said.
These days, Tanner is working to do the same for others who are in the same position as she was 11 years ago. In October, the company launched a fundraising effort called "Save the cups," where a portion of the proceeds from sales of selected drinks and merchandise was collected for the cause, along with direct donations from customers.
The soon-to-be annual campaign raised $160,000 that will go to help medical expenses of cancer survivors like Tina Anderson and Cassandra Kunde.
In 2018, Springville resident Anderson, 58, was first made aware of "something suspicious" on her right side following a battery of tests. At first, doctors didn't seem concerned, but a year later they wanted to do another mammogram, ultrasound and biopsy. Having just paid off the expenses from the initial round of testing and staring down new debt due to her high deductible insurance coverage, she was worried about her financial well-being as well as her physical health.
After receiving a cancer diagnosis, she first tried an alternative treatment instead of her doctor's preferred surgical option. Unfortunately, it didn't work and she was scheduled for surgery a few months later.
"Before the surgery (my doctor) just said, 'I want to do an MRI of both breasts.' They had done mammograms and ultrasounds on both breasts and haven't found anything on the left side, so I went into the MRI and they found another tumor on my left side," Anderson said. "So, I found out the night before my surgery that I had cancer on the left side and it was very deep to the chest wall so the ultrasound and the mammogram didn't pick up on it."
"I can't imagine what my life would be like right now if she hadn't caught that because it would have just continued to grow and then I'd have to go through this whole emotional process all over again," she said.
The medical bills were over $30,000, some of which were paid by insurance. However, a substantial portion was not covered and would have to be paid out of pocket.
"I had just been making monthly payments," Anderson said. "I was just so grateful when I got a call about this campaign."
The campaign donation paid up to $15,000, which was a great relief, she said.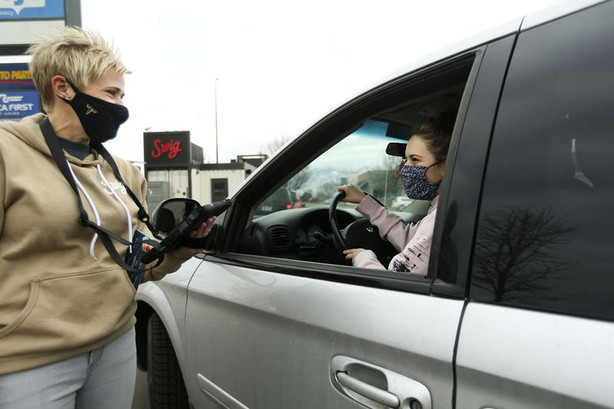 "It's overwhelming. I sobbed with my husband afterward," Anderson said. "It's just a tremendous gift for me, and I was so grateful that there are programs out there that help people like this. I just feel very, very grateful."
For Cassandra Kunde, 34, her medical odyssey began when she noticed a small mass in her breast. Initially, doctors were convinced that it wasn't cancer, but that diagnosis never sat well with the St. George married mother of two.
"I received an ultrasound and the radiologist assured me, 'It's definitely not cancer, doesn't look like cancer,'" she recalled. "But I was very uncomfortable with it. I had a bad feeling about it. "He said, 'You could leave it in there, women get lumps in their breasts all the time that are benign.'"
After a second opinion confirmed the first, she was prescribed antibiotics "in case it's an infection." That treatment failed and a "small surgery" was performed to remove the mass, which was sent to a lab for testing.
"He sent a small tissue sample off and that came back negative for cancer, but it was still behaving very irregular," Kunde said. "We kind of wanted to just watch the behavior of it and it grew in size, and so he finally did a second biopsy. After about five months, I was finally diagnosed with invasive ductal carcinoma, grade three and stage three."
Doctors would eventually perform a double mastectomy and after 20 rounds of intravenous chemotherapy, she was on the path the recovery. As it happened, her husband's health insurance at his new job wouldn't take effect right away, leaving them with a sizable deductible to pay.
"We had to spend $12,000 out of pocket before they would even cover a prescription," Kunde said. Luckily, Swig's "Save the cup" program was working in conjunction with her doctor's office and asked if she would share her story. It was then she learned the company would be picking up the tab on her medical bills.
"It's such a blessing to not have to figure this out, especially during the holidays," Kunde said. "We have two young children, 4 and 6 years old, and not having to try to budget everything or maybe ruin our credit or file for bankruptcy. I don't even know what we would have done. It's just a huge blessing."
×