SALT LAKE CITY — Breakdancing will join skateboarding, surfing and climbing as so-called "urban" Olympic sports starting in the 2024 Summer Games in Paris, officials announced Monday.
But backers of another Winter Games for Salt Lake City aren't anticipating similar additions to the list of winter events.
The 2002 Winter Games in Salt Lake City were only the second Olympics that featured snowboarding, probably the closest winter-sport equivalent in terms of appealing to a younger audience, to breaking, as breakdancing is also known, which will make its debut as an Olympic sport in Paris.
Skateboarding, surfing and climbing are already scheduled to make their first Olympic appearances at the upcoming Summer Games in Tokyo that were supposed to be held this year but were postponed until 2021 due to the pandemic.
"The urban sport concept has been expanded, showcasing youth-focused events that are inclusive, engaging and can be practiced outside conventional sports arenas," International Olympic Committee President Thomas Bach told reporters during a virtual news conference from the IOC headquarters in Lausanne, Switzerland.
At the same time, the IOC executive board also turned down requests for other new sports to be added in Paris, including ocean rowing and parkour, and reduced the number of athletes and officials participating by about 1,000 overall, through eliminating some other competitions, including in weightlifting and boxing.
Paris organizers sought the addition of breaking, a type of acrobatic dancing said to have originated in the streets of New York City in the 1970s as part of the hip-hop culture, and plan to hold events in the new sport in the heart of the city, at Place de la Concorde, along with sport climbing and 3-on-3 basketball.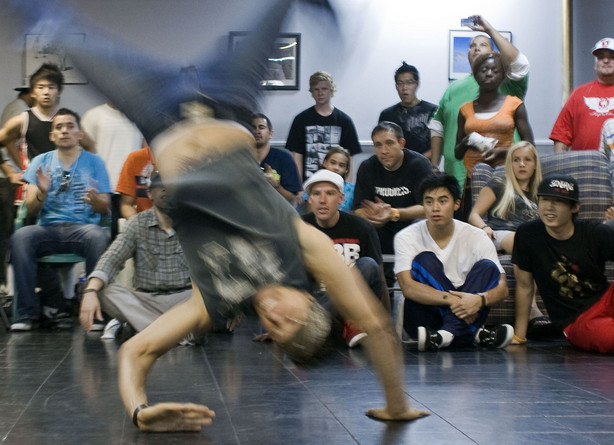 But Utah Olympic officials don't expect to see such dramatic changes in the Winter Games.
Since 2002, there have been a number of new events added to the Winter Games program, including seven coming up in 2022 in Beijing, all designed to appeal to a younger audience interested in less traditional sports. Among the new events at the next Winter Games is freestyle skiing big air and snowboard cross mixed-team.
"The IOC has done a great job with what it's already added and the Winter Games are in great shape right now," said Fraser Bullock, president and CEO of the Salt Lake City-Utah Committee for the Games that's preparing to bid for what could be the 2030 Winter Games or beyond.
Bullock, the chief operating officer of the 2002 Games, said the new events "are just exhilarating to all of us" and are embraced by the bid effort. "These various exciting sports and disciplines, of course we want them in the Games," he said. "I think the IOC has incorporated sports that engage the younger generation."
Salt Lake City was chosen two years ago over Denver by the U.S. Olympic & Paralympic Committee as the country's choice to host an unspecified future Winter Games. The next Winter Games to be awarded by the IOC will be for 2030.
Bullock said the IOC is in "a constant tug-of-war between two worthy objectives. One is adding sports that are up-and-comers that are attractive to a younger generation. It's important for the movement to get people to follow it."
The other objective, he said, is helping cities reduce the cost and complexity of hosting.
"They're encouraging fiscal conservatism that is completely in line with our approach so we are very encouraged by the work they've been doing," said Bullock, who participated in the development of the IOC's more streamlined bidding process.
Utah Sports Commission President and CEO Jeff Robbins said even the newest winter Olympic sports aren't likely to be seen in the same category as breakdancing. But he said Utah has been attracting major skateboarding and other action sports events to the state for around 15 years.
A new skateboard park built with about $300,000 from taxpayers and the same amount from Vans, a major supporter of the sport, opened last year at the Utah State Fairpark in Salt Lake City. It's billed as the first Olympic-sized skateboard bowl in North America.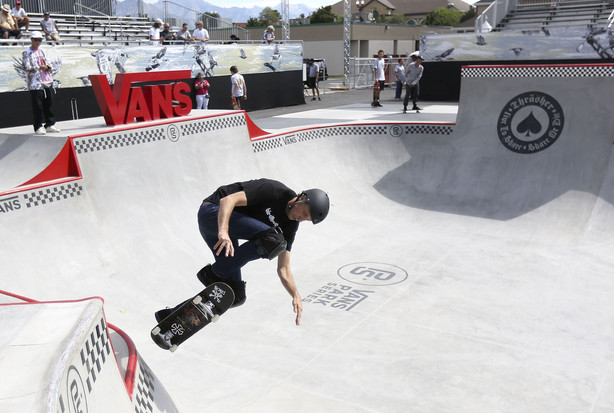 "We've got maybe the best skate park in the world," Robbins said. It's something he believes won't go unnoticed by the IOC as Utah hosts more skateboarding events while also providing a place for possible future Olympians to train in the sport.
"That plays into our hands, to continue bringing these — whether you want to call them urban or action sports — to Utah," he said.
Not only does that show the state still can host major sporting events, but it also "that this younger demographic has been important to the state of Utah," Robbins said. "We have lots of families, lots of kids and certainty, this is something they're participating in."
Robbins didn't rule out bringing a breakdancing competition to Utah someday and praised the IOC for reaching out to a demographic that sees sports like skateboarding as a lifestyle, to "help bring a new youth focus that was probably not there."
Making skateboarding an Olympic sport "was a big move. That was so culturally based and it was something that I thought was the right thing to do. It was probably like snowboarding back in the day," he said, adding there's not likely to be new winter sports added anytime soon.
"Going back to snowboarding and what's happened on the winter side, it seems to have been more progressive as we look back," Robbins said, in terms of appealing to another generation. "So I think what you're seeing with summer sports, maybe they're catching up."
×