Estimated read time: 8-9 minutes
This archived news story is available only for your personal, non-commercial use. Information in the story may be outdated or superseded by additional information. Reading or replaying the story in its archived form does not constitute a republication of the story.
SALT LAKE CITY — It all started with a headache. Madilyn Dayton, 12, was a healthy and active child with no history of health issues.
That all changed when one October morning she woke up with head pain that worsened the next day with a fever.
By the third day, it seemed like she had turned a corner and was starting to feel better. But things went downhill fast when she woke up a few days later screaming to her mother that she could not move.
"I couldn't move at all," she recalled. "I was just stuck."
Her mother, Marilyn Dayton, packed her in the car and drove the three hours from their tiny Wyoming town, Cokeville, down to Primary Children's Hospital in Salt Lake City.
"That's when I knew I needed to get her somewhere fast, and there was never any doubt in my mind where I needed to get her," Marilyn Dayton said.
When the pair arrived at the emergency room, a doctor asked Marilyn where Madi had been flown from, mistakenly thinking the young girl had been emergently flown via helicopter to the hospital — that's how grave Madi's condition was.
"When we got there it was pretty serious, but I know that we were being watched over and we were blessed immensely," Marilyn said.
Madi was later diagnosed with multisystem inflammatory syndrome in children, or MIS-C, a rare complication mainly developed in children after having an acute COVID-19 infection. It can cause different body parts to become inflamed, including the heart, lungs, kidneys, brain, skin, eyes or gastrointestinal organs.
The diagnosis came as quite a shock to Madi and Marilyn, since Madi had never been infected with the novel coronavirus — or so they thought.
Through an antibody test, doctors found Madi had COVID-19 antibodies, meaning she was likely infected without ever developing symptoms. To this day, the family still doesn't know where she contracted it or if any other family members also had COVID-19 asymptomatically.
After spending about four days in the intensive care unit and then another two in the hospital, Madi was discharged and is now being watched closely in outpatient care.
"I am so thankful for Primary Children's, for these doctors that have worked on her and for the knowledge that they have," Marilyn Dayton said. "I know without a doubt that she would not be sitting by me today if it weren't for their intervention and for them caring for her and I'm so appreciative of that."
Related:
The Daytons joined doctors who helped treat Madi to share their story at a Monday news conference in an effort to inform and warn others about the serious implications COVID-19 can have for children.
Since the end of April, the hospital has seen 17 MIS-C cases, with more admitted over the weekend to bring the total to around 20, pediatric infectious disease Dr. Jason Lake said. With the surge of COVID-19 cases happening in Utah and across the nation, doctors are expecting to see an increase in MIS-C cases in the coming weeks.
Since the start of the pandemic, it's been reported that healthy children are at low risk for developing serious symptoms of COVID-19 and are instead seen as a vector for transmission. While that remains mostly true, Lake said people need to know that any child is at risk of developing serious COVID-19 complications, including MIS-C.
While the emotional, educational and social impacts the pandemic has had on children have been widely discussed, Lake finds that the very real health implications have largely been left out of the conversation.
"That's due to the very fortunate circumstance that children typically do have mild disease but that does not mean that a portion of these children do not go on to develop very severe infection," he said.
It typically takes four to six weeks after a COVID-19 infection for MIS-C to develop, and symptoms aren't typical to what an average COVID-19 case looks like, doctors said. Symptoms include abdominal pain, vomiting, diarrhea, neck pain, rash, bloodshot eyes and feeling extremely fatigued.
These symptoms are common in a lot of other illnesses, even appendicitis. With COVID-19 cases on the rise, pediatric rheumatology Dr. Erin Treemarcki predicts hospitals will need to start checking for MIS-C anytime a patient comes in exhibiting these symptoms.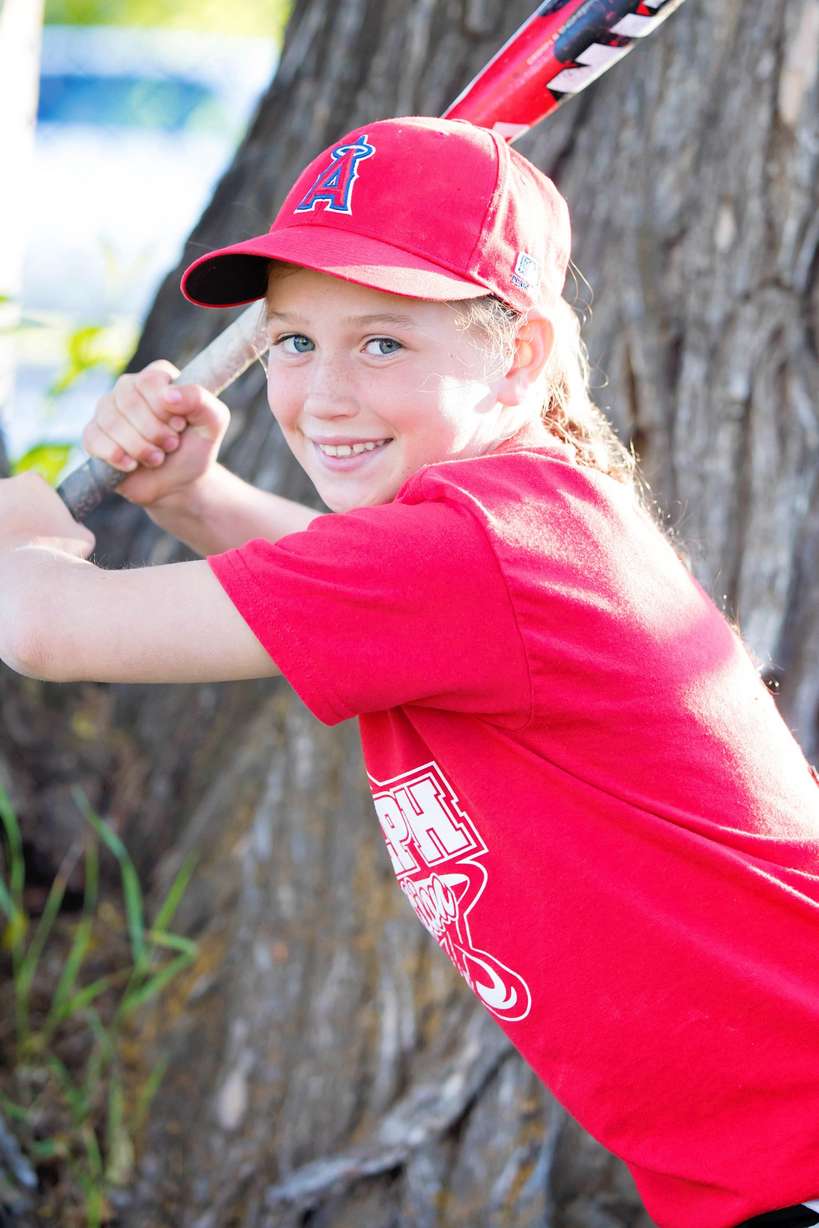 A lot is still unknown about the syndrome, especially regarding its long term effects. Doctors continue outpatient treatment and observation on MIS-C patients for three to six months to allow the organs time to recover and watch for long-term health issues associated with the illness.
During that time, children are unable to participate in strenuous activity, like sports.
Since being released from the hospital, Madi hasn't attended school or been able to play basketball, like she usually would this time of year. Doctors said her heart, which was most impacted during her bout with MIS-C, needs time to heal.
Pediatric cardiology Dr. Dongngan Truong said they still aren't sure why Madi couldn't move that morning but said she did experience a lot of muscle pain in her stay at the hospital, noting more research is needed to fully understand the condition.
The syndrome is similar to a rare disease often seen in young children — Kawasaki disease. The treatment plans for both include using immunosuppressant medications to lower inflammation and taking steroids as well. The degree to which Kawasaki disease and MIS-C are similar remains to be seen. It's also not currently known if children who previously suffered from Kawasaki disease are at higher risk of developing MIS-C.
While extremely rare, there have been adults presenting similar symptoms to MIS-C patients, the Centers for Disease Control and Prevention reported. MIS-C cases are also mimicking an unfortunate and common trend seen during the pandemic, with more patients being in Hispanic and African American populations, Truong said.
At this point, Truong said it's unclear why that is, while adding doctors don't know if there's a genetic component, or if there are other socioeconomic factors that might be following the trend of COVID-19. Either way, more data is needed, she said. Several studies are in the works right now to better understand MIS-C, including one by the National Heart, Lung and Blood Institute.
MIS-C is a new diagnosis that was first seen in the early months of the pandemic in the U.K. and later in Italy and New York, according to Treemarcki. The phenomenon itself is not new, Treemarcki noted, as doctors have treated hyperinflammatory syndromes after other infections before.
"But what we're seeing with MIS-C is, you know, I think at a greater proportion to something that we've seen before," she said.
In order to be diagnosed with the condition, a patient must meet at least one of three criteria — a positive PCR COVID-19 test, a positive COVID-19 antibody or a known exposure to the virus.
Most commonly, like Madi, patients with MIS-C are testing positive for antibodies.
Now recovering at home, Madi and her mom are warning others to take the pandemic seriously — even if you think you aren't impacted by it.
With a population of under 1,000, Marilyn Dayton thought she and her family were social distancing by default in their small town. After seeing her daughter sick in the ICU for days, she now has a renewed commitment to up her game when it comes to health guidelines and safety precautions.
As people across the country continue to downplay the seriousness of the pandemic and protest health guidelines, like mask-wearing, Marilyn Dayton is urging the public to join her in doing better.
---
I couldn't move at all ... I was just stuck.
–12-year-old Madilyn Dayton, who is recovering from MIS-C.
---
"We have lived the experience. And so a lot of opinions don't matter to me anymore," she said. "We need to care to conquer COVID. We need to care what our actions are doing to others."
Before Madi fell ill with MIS-C, Marilyn Dayton said she had no idea COVID-19 could affect healthy children in such a serious way, thinking it was only children with health conditions at risk.
"I had no idea that kids would be affected and be as sick as she was," Marilyn Dayton said. "And the way that it progressed was so fast. That's what threw me off."
Asymptomatic spread is part of what makes the virus so deadly, she added, noting her family likely passed it onto others unknowingly, leaving them at risk to develop serious symptoms or MIS-C.
"We just need to care — even if we're not in that high-risk category — how can we care to conquer COVID?" Marilyn Dayton said.
With upcoming winter conditions and holidays pushing people to gather indoors, doctors are concerned an already strained health care system will continue to worsen.
"Many of us in the health community are very concerned about what's going to happen in the coming months," Lake said. "It may be that our ability to provide health care as necessary is in turmoil."
A record-breaking high for hospitalized COVID-19 patients in the Utah was reported Monday at 503.
As many health officials have done over the last several months, Lake again pleaded with the public to do their part — wear a mask, find alternative ways to celebrate holidays and social distance.
"None of us are safe until all of us are safe," he said.
×
Photos
Related links
Related stories
Most recent Coronavirus stories