Estimated read time: 4-5 minutes
This archived news story is available only for your personal, non-commercial use. Information in the story may be outdated or superseded by additional information. Reading or replaying the story in its archived form does not constitute a republication of the story.
Brace yourself—the season of sniffles, sneezes, and sore throats is quickly approaching, which means your primary care physician's office is likely to experience some heavy traffic. But when you or someone in your family is sick, the last thing you want is to sit in an overcrowded waiting room for more than an hour before receiving treatment.
Unfortunately, the Centers for Disease Control and Prevention is predicting a difficult year, meaning you can almost count on the above scenario becoming a reality.
Thankfully, there's a better alternative.
Instead of enduring the hassle and headaches of the traditional healthcare route, imagine getting quality, individualized care exactly when you need it. And as an added bonus, you end up saving both time and money.
This is what awaits you when you join Voyage Direct Primary Care.
Voyage DPC is a membership-based direct primary care practice that provides individuals and families with convenient, unrestricted access to a physician they know and trust at a transparent, affordable cost.
Meet the doctor who started it all
Dr. John Sanders, a board-certified family physician and founder of Voyage DPC, believes it's time to put patient needs back at the forefront of healthcare.
"I created Voyage Direct Primary Care because the cost and complexity of insurance companies have driven people away from accessing the care that they need," Sanders said. Instead, he hopes to "cut out the middleman" by eliminating those costly and complex issues.
By not taking insurance, Dr. Sanders and his team can provide better care with more transparent pricing. This means no copays, no deductibles, and no runaround with insurance companies.
If needed, Voyage DPC can utilize your insurance for specialty care, labs, or imaging—but their pricing is often better than using insurance. They help navigate your healthcare by obtaining discounts on labs and imaging, by consulting with specialists, and by coordinating any care you receive from other specialists.
You're never charged co-pays for office visits, texts, phone calls, or chats, no matter how many times you use them. And they will always tell you how much a procedure will cost beforehand. (Spoiler alert: It's usually less than $25.)
In addition to providing quality care, Voyage DPC is on a mission to save you time and money—whether you have insurance or not.
How it works
If receiving premium care without deductibles, copays, or hidden fees sounds too good to be true, it's not.
Instead, for one low monthly fee, Voyage DPC provides you with fantastic, holistic care for your whole family. You get unprecedented access to your family doctor via same-day office visits—as well as texts, phone calls, and video chats when needed.
In large practices, it's common for patients to feel like just another number for physicians, but Voyage DPC takes great care to ensure that won't be your experience.
"In order to optimize your wellness, I like to spend adequate time with you," Sanders says. "I like to listen to your problem and get to know you and build that relationship. It's not uncommon for me to spend 30 to 60 minutes with my clients. This helps me be the best doctor for you that I can be."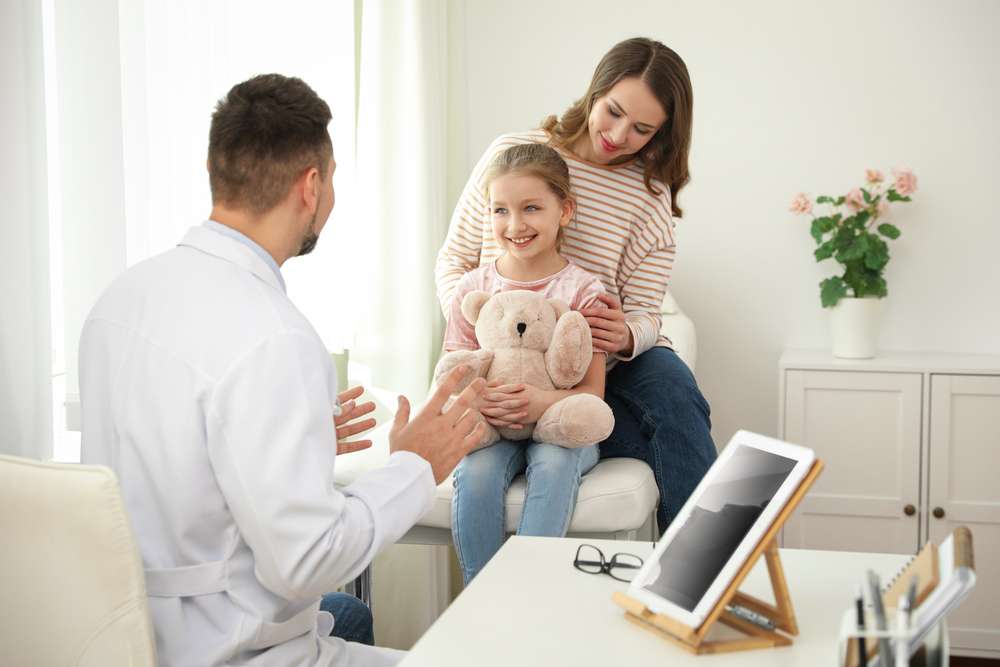 That's why the ratio between doctors and clients remains low. You'll never have to worry about sitting in a waiting room for hours or being told the next appointment is several weeks out. Voyage DPC respects you and your time.
Just like the good old days
Voyage DPC puts old school principles back into healthcare. The physician gets to know you, has a relationship with you, and even makes house calls on occasion. They care for you like family.
You'll have your doctor's phone number you can reach out whenever you need to—including after hours or on weekends.
Join the Voyage DPC family
Are you tired of receiving sub-par care at a premium price? Do you want the peace of mind that comes from knowing you'll be seen—and heard—exactly when you need it? Put the medical team at Voyage DPC to the test and see for yourself why patients across the board are leaving rave reviews about their experience.
At Voyage DPC, you're not just a patient—you're part of the family.
To learn more, visit VoyageDPC.com.
×
Most recent News stories