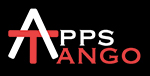 This story is sponsored by AppsTango.
Having a smartphone is like having a 24/7 personal assistant literally in your pocket.
You can ask it simple questions, use it to connect with people all over the world, or have it send you reminders and wake up calls. It'll even tell you a funny joke if you ask. (Go ahead. Try it.)
Some people have capitalized on the incredible functions of these devices by developing a wide variety of apps. Of course, not all of them are worth your time. (Insider suggests skipping the app that measures how high you can throw your phone, among others.)
While it can be easy to go down the rabbit hole of available smartphone apps, here are seven useful ones you might not have already.
Tunity
Public TVs are often muted to preserve a peaceful atmosphere for everyone in the room, but sometimes you want to hear what's going on. Tunity allows you to pick up that audio on your phone. This means the next time you're waiting in the airport, sitting at a sports bar, or running on the treadmill at the gym, you can listen to the audio without disturbing anyone.
This app currently only works for channels that are broadcast nationally. But if you're an ESPN junkie or if the kids love Nickelodeon, it will certainly come in handy.
Anchor
These days, podcasts are becoming almost as numerous as apps themselves. And if you've ever harbored a desire to start one yourself, you might want to check out Anchor. This app allows you to record, edit, and host your own podcast solely on your phone.
In terms of quality, one reviewer says there are certainly better apps out there if you're serious about building your business or promoting a brand—but this is a good start if you're trying it out as a hobby.
RunPee
This app was almost certainly created by an empathetic genius. You've probably experienced that awful sensation of having chugged too much soda during a movie only to find that your bladder is on the verge of bursting halfway through. Thanks to RunPee, you don't have to worry about missing pivotal scenes when nature calls. Simply turn the app on when a movie starts, tell it what you're watching, and it will let you know the optimal time to make a run for it.
Flush
On the topic of bathroom needs, here's another one you'll appreciate. The Flush app helps you answer the age-old question: "Where's the bathroom?" With over 190,000 restrooms in its database, this app pinpoints the locations of the nearest public toilet. What a relief.
Insight Timer
Looking for a way to incorporate more mindfulness into your life? Insight Timer is a free app that grants you access to an endless amount of guided meditations, music, and talks. Forbes listed it as one of the Top Apps for Success in 2019.
Sleep Talk Recorder
You may have been told you talk in your sleep—and this app can prove it. Sleep Talk Recorder triggers only when it detects sound during the night, so you don't have to worry about wading through hours of empty audio. Of course, if you'd rather not know what sounds are happening in the middle of the night, maybe skip this download.
CogniFit
Sometimes you use your phone to let your brain veg, but if you're looking for some stimulation, this app will help sharpen your mind. Listed as one of the best brain training apps by Medical News Today, CogniFit includes a variety of games aimed at honing your cognitive skills.
This includes short-term memory, planning, hand-eye coordination, and auditory perception. All tools used on the app have been validated by scientists and researchers.
Got an app idea? Build it!
What if the next great thing to hit the app store was something you created?
If you've got an idea for the next great app, or if you're a business owner looking to increase sales, there's never been a better time to get started.
Luckily, you don't have to go it alone. The Android and iOS experts at AppsTango specialize in app design and development for phones, tablets, and TVs—and they can help your dreams become a reality. These experienced developers specialize in taking your idea and creating an app designed to help you engage with your customers - you'll be amazed how fast they can take your idea and get it to the app store.
To learn more about how AppsTango can help you take your business venture to the next level, visit AppsTango.com.
×