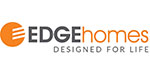 This story is sponsored by EDGEhomes.
The year 2020 might have thrown a few curveballs, but there are some things that even a pandemic can't change. The beautiful fall colors slowly spreading rainbow-like through Utah trees aren't changed or diminished by worldwide health concerns or concerns about the future. And the giving spirit isn't dampened, either. According to Double the Donation, worldwide giving has increased 4.1% over 2019—a good sign as the world heads into the holiday season.
One of the Utah community members giving back year after year is EDGEhomes. Not only do they give to a worthy nonprofit, but they also give back to the community with a fun autumn celebration!
EDGEhomes gives back
To celebrate fall and all the autumnal traditions this time of year brings, EDGEhomes puts on an annual Pumpkin Bash to give back to the community, foster enjoyment of all things pumpkin, and present a donation to charity. In the six years EDGEhomes has held the celebration, it has donated upwards of $30,000 to charities, with the Children's Justice Center being the main recipient.
The Children's Justice Center in action
The Children's Justice Center offers support and resources free of charge to children and families affected by child abuse. These services include mental health assessments and referrals for child victims, treatment groups for all ages, medical exams, victim assistance mentors, and professional training on child abuse issues.
People who want to support the crucial services offered by the Children's Justice Center can do so through direct donations to their local center, attending fundraisers and events, volunteering, learning about community sponsors, raising awareness about child abuse, and donating requested items to the center.
Pumpkin Bash 2020
In the past, the Pumpkin Bash included pumpkin picking, carnival games, food trucks, face painting and more. Last year, the free family event attracted a record 6,000 attendees. This year the Pumpkin Bash might look a little different, but its goals remain the same.
This year EDGEhomes will be hosting a safe, socially distanced alternative—pumpkins still included! The drive-through Pumpkin Bash is still happening, with music and free pumpkins for all.
The time and location are as follows:
Oct 17, 10 a.m. – 12 p.m.*
Sentinel Ridge Blvd
*Or until pumpkins are gone
Attend the drive through by following the map provided on the EDGEhomes website and receive up to five free pumpkins per car. Around 5,000 pumpkins are waiting to be handed out to first come, first served customers. EDGEhomes just asks that you fill out their online form prior to attending.
The location of the Pumpkin Bash changes each year as EDGEhomes celebrates the neighborhoods where they previously built homes and to say thank you to former home buyers. People interested in more information about building a new home or who want to learn more about an EDGEhomes neighborhood can indicate their interest in the online form or by contacting an EDGEhomes team member today.
EDGEhomes currently serves neighborhoods primarily in Salt Lake and Utah counties. Active developments are found in communities ranging from Lehi to Saratoga Springs to Draper.
×