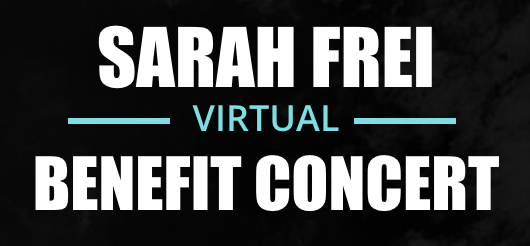 Sponsored by area businesses in support of Sarah Frei
In a year that's taken so much from so many, one Utah teenager has suffered a permanent and devastating loss—both of her legs.
On July 30, Sarah Frei was in a car with three other friends when they were hit head-on in Logan Canyon by a driver believed to be impaired. As a result of her internal injuries, Frei is now paralyzed from the waist down and has had both legs amputated.
But after catastrophic injuries and 20 surgeries, her family knows that the fact that she survived is an undeniable miracle.
"There were moments when they really thought they would lose her. They didn't think she would live," said Amanda Tesch, Frei's aunt. "We can't find anybody like her. My sister's been trying to find somebody who's a paraplegic double amputee. Nobody survives what Sarah's been through."
A 17-year-old cheerleader from Clearfield High, Frei has always had a positive influence on others—but now that influence has extended far beyond her hometown. Since the accident, Frei has gained tens of thousands of followers on Instagram under the handle @strong.like.sarah. According to Tesch, people from all over the world have been touched by her story and claimed that it's changed their life.
"She has this bright countenance and you can just see that—it's like angels are with her. Her countenance just shines," Tesch said. She added that this experience has served as a gentle reminder for everyone to be grateful for what they have—especially in a year like 2020.
"The perspective Sarah's given us is life-changing. I just think everybody needs to know Sarah."
Through it all, Tesch said Frei's biggest concern is not for herself, but others.
"She'll say, 'People feel sad that this happened to me, but I just want people to be happy. I'm going to be fine.' She has the most amazing heart and she's always been that way. Always."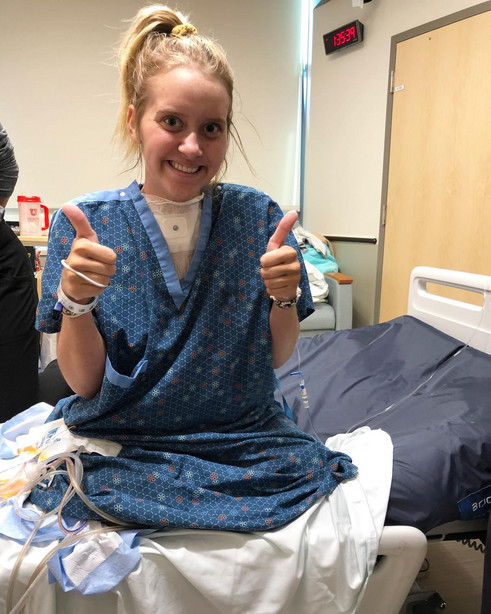 Due to the current pandemic restrictions, Frei's parents have had to take turns staying with her in the hospital. This meant not seeing each other for more than a brief moment every day for weeks. Tesch and other family members have only been able to wave through a window.
Though they can't be with Frei in person, family and friends have chosen to show their support by organizing a community concert on her behalf. Tesch and her husband belong to the a cappella group Vocalocity, which will be performing alongside Alex Boyé and father-daughter duo Mat and Savanna Shaw. The concert is open to the public and will be held at the amphitheater at Syracuse Arts Academy North Campus on Oct. 10 at 7 p.m.
Masks will be required for all visitors. Attendees will be able to purchase t-shirts, bracelets, and other items to support the Frei family.
"We've had some really great businesses in the community donate...It's going to be really special—especially since we haven't been able to go to concerts. It's going to be so fun," she said.
A limited number of tickets are still available at sarahfrei.eventbrite.com. For those who wish to participate virtually, the benefit concert will be streamed live on YouTube with a donation. Here is the link for those who want to take part in the virtual event.
100% of the proceeds will go to the Frei family to help cover hospital bills, accommodations for their home, and other expenses. If you'd like to donate to her GoFundMe, visit her page. For more information, follow Strong Like Sarah on Instagram and Facebook.
Companies who have signed on as sponsors for the event include:
×