Estimated read time: 6-7 minutes
This archived news story is available only for your personal, non-commercial use. Information in the story may be outdated or superseded by additional information. Reading or replaying the story in its archived form does not constitute a republication of the story.
This story is sponsored by Robert J. DeBry—more than 200 years of combined experience practicing personal injury law. *Robert DeBry is retired from the practice of law.
Utah has its roots entrenched in Old West lore. It produced some of the West's most historically towering figures. From prominent religious leaders such as Brigham Young to infamous outlaws as Butch Cassidy and the Sundance Kid, the stories of larger-than-life figures live on today in Utah's modern discourse of history.
There are many famous western outlaws with Utah connections over the course of the decades. However, at least five of these Utah legends have become almost mythic in their reputation in Utah's history.
Robert LeRoy Parker, a.k.a. Butch Cassidy
Perhaps Utah's most well-known outlaw, Butch Cassidy, formally known as Robert LeRoy Parker was born on April 13, 1866, in Beaver. The History Channel explains that Parker took issue with the law at an early age after he stole a pair of needed trousers. He promised to pay the debt, but the store owner took no pity on the lad. Parker was arrested, only to be released shortly after. This left the boy somewhat resentful of the law and set him on what is now regarded as a legendary life of crime.
After working for a small-time hustler with the last name of Cassidy, in addition to working in a butcher shop, Parker eventually adopted the name Butch Cassidy. He moved on to some of the most sizable robberies of his time — gaining national fame and notoriety with every successful heist.
Perhaps his most famous of robberies, according to the History Channel, was when he and his "Wild Bunch" pulled off a bank robbery in Telluride, Colorado. The crew made away with $20,000 — today's dollar equivalent of nearly $600,000.
While Butch Cassidy and his Wild Bunch were infamous for their armed robberies, the History Channel notes that Cassidy was averse to violence. He almost always got his money without inflicting harm and he was considered kind and friendly to the folks around him.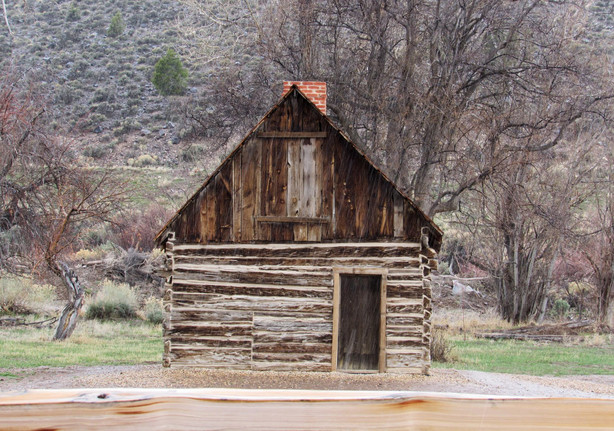 Harry "The Sundance Kid" Longabaugh
This particular outlaw has his place firmly immortalized since the Hollywood hit "Butch Cassidy and the Sundance Kid." Harry Longabaugh wasn't from Utah like his partner-in-crime, Butch Cassidy, but he did hide out in many of Utah's canyons from time-to-time. Bryce Canyon Country explains that many pioneer-era outlaws used Utah's intricate landscape to escape pursuing law enforcement.
Born in Pennsylvania, Longabaugh was just 15 when he left home for good, explains Biography.com. He took his nickname from the Wyoming town of Sundance, where he was arrested for the only time in his life after stealing a horse. For the crime, Sundance served nearly two years in jail. Upon his release in 1889, he attempted to create an honest life for himself as a cowboy.
Feeling the pull of what only a high stakes heist can bring, The Sundance Kid soon rejoined the Wild Bunch and was part of the longest streak of robberies the Old West had ever seen — himself being considered one of the fastest gunslingers in the West.
With each robbery came greater fame. The largest happened when The Sundance Kid and the rest of the Wild Bunch robbed a train of some $70,000. This fame eventually drove Longabaugh south of the border, where legend holds, albeit inconclusively, that he and Cassidy died in a shootout in Bolivia.
However, Biography notes that there is some evidence suggesting The Sundance Kid did not die in Bolivia but returned to Utah under a new name, William Long. Living out the rest of his life as a married man and rancher, some believed that Longabaugh passed away in 1936.
Willard "The Mormon Kid" Christiansen, a.k.a. Matt Warner
One of the more unique Utah outlaw stories is that of Willard Christiansen, or as he was later known, "The Mormon Kid" Matt Warner.
He was born in Ephraim on April 12, 1864, as Willard Erastus Christiansen. Christiansen got into a brutal fight at age 14 and feared he had killed the other boy. Not wanting to face the punishment for such a crime, Christiansen fled and took on the name Matt Warner among a band of cattle rustlers.
Despite being a married man and father, Warner joined the Robber's Roost Gang and made an infamous life of crime for himself. Eventually, the law would catch up with Warner, forcing him to serve a five-year sentence for his crimes.
Utah Stories claims that once his sentencing was complete, Warner decided a new life was in order and ran for public office under his real name. Losing that election, Warner ran again, this time as Matt Warner and handily won Justice of the Peace. He later became the Sheriff of Price, to which his years as an outlaw served him well in catching those living outside the law.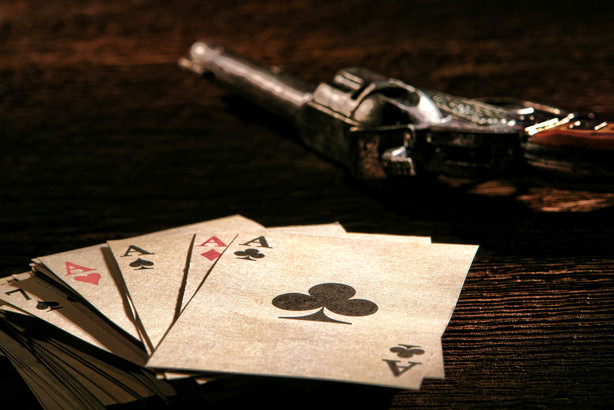 Porter Rockwell
When it comes to Utah pioneers and those who lived on the edge of the law, perhaps no name comes more readily to mind than that of Porter Rockwell. While some people considered him an outlaw, many more considered him a protector and peacekeeper. In fact, he was a Deputy United States Marshal at one point.
Rockwell was a personal friend and bodyguard to The Church of Jesus-Christ of Latter-day Saints' President Joseph Smith. But Rockwell is most legendary among outlaws — mainly for killing them.
According to LDS Living, Rockwell "killed more outlaws than Wyatt Earp, Doc Holladay, Tom Horn, and Bat Masterson combined" which earned him the menacing title, the "Destroying Angel".
While stories and myths have been perpetuated, LDS Living states that Porter Rockwell was a faithful member, holding the office of Seventy within The Church of Jesus Christ until the day he died.
Harvey Logan, a.k.a. Outlaw Kid Curry
While many of Utah's infamous pioneer-era outlaws have some redeeming qualities, Harvey Logan, or "Kid Curry" as he was called, was known as one of the worst.
Making his name among Cassidy's Wild Bunch, Logan was by far the most violent of the group. Bryce Canyon Country cites that Logan had warrants for at least 15 murders, many of them innocent civilians. However, that number is just an estimate — it is widely assumed that number could have been more than double.
He was known as "the most vicious outlaw in America" by William Pinkerton, head of the Pinkerton Detective Agency. Their agency is credited with bringing down a few members of the Wild Bunch.
William Pinkerton had one last thing to say about Logan, "He has not one single redeeming feature, " reports an article for Family Search. "He is the only criminal I know of who does not have one single good point."
While these are just a few of Utah's most infamous pioneer eras outlaws, Utah's history is replete with prominent historical figures. If you need a good story to share around the campfire at your next scouting activity, consider one from this list.
Which pioneer outlaw are you? Take the quiz to find out.
×