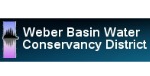 Sponsored by Weber Basin Water Conservancy District
Fall is the best time of year to plant because temperatures are finally cooling down. The cooler weather brings a host of benefits that allow for well-established trees, flowers and shrubs when spring arrives.
Fall's wetter, cooler weather helps roots grow
When putting in new plant material, quite a bit of water is required to get everything well established. The soil needs to remain moist in order for their new, tender root systems to develop and move into the surrounding soil. During the summer, water quickly evaporates from soil and new plant's small root systems are not large enough to take water from surrounding areas, they simply require more water to survive the heat.
In the fall, however, less water is lost from the soil because of the cooler temperatures, shorter days and lower angle of the sun. Planting in the fall means less irrigation water needed to keep soils moist enough for your new plants to establish without the worry of heat and/or drought stress.
Growing grass from seed can be a real struggle during the summer as well. Most Utah lawns are cool-season grasses that prefer the cool temperatures, even when well established. Newly planted grass seed needs to remain moist to germinate, and once started, the new little roots quickly dry up requiring irrigation to run several times a day to keep new seedlings alive.
Planting new grass or over-seeding existing lawns is much easier and efficient in the fall because cooler fall temperatures and more frequent rains help keep the surface of the soil moist, especially compared to the summer or late spring.
Nurseries trying to clear stock mean clearance deals for you
Although not universally the case, many plant nurseries and home improvement stores try to clear out their plants towards the end of summer. It can be costly to establish a large new area with perennials, trees, and shrubs; so being able to purchase plants at a discounted price can make a big difference in home budgets.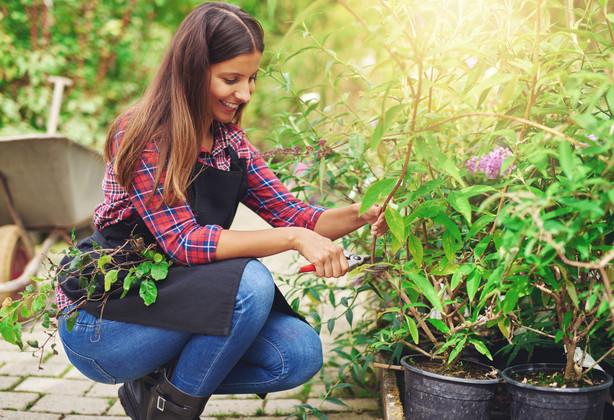 The downside to buying at the end of planting season is that there is often less selection than during the summer, but it could also mean picking up a lot of what you wanted for a fraction of the original cost. Check out these fall sales and see what is available.
Utah summers are stressful to new or established plants
Northern Utah can have scorching hot summers which can add stress on new plants that don't have a well-established root system. If a plant's USDA hardiness zone is at or below the hardiness zone for where you live, it should survive the winter just fine whether it's been planted this year and is brand new or last year and is well established. Planting in the fall will give the new members of your landscape several months to get their roots nice and established before the heat of next summer
Even water-wise plants or native plants are harder to establish in the summer months because they dry out too quickly. No matter what kind of plants you chose, fall is a great time to plant to make establishment much easier and then by next summer, the plants you put in will have roots growing into native soils and will be able to better tolerate the heat. It usually takes one full growing season for plants to be considered established.
Cooler weather is easier on you
Yard work is more tolerable when it isn't 100 degrees outside. While hot summers are simply a part of living in Utah, few people enjoy working outside when temperatures are at their hottest. Changing up your landscape now is easier simply because it's cooler for longer, giving you more time to do what is needed to make all those fun changes to the yard.
Summer gardening is better suited to quicker, early morning or later afternoon tasks, however, in the fall you can take more time to get outside and enjoy the nice weather and plant something new in your yard.
Planting in September and October can be another tool to help you be successful in your garden. Whether you're looking to add something to existing flower beds or plant a new lawn, fall can be the ideal time to get in your yard and enjoy working in the garden.
×