Estimated read time: 3-4 minutes
This archived news story is available only for your personal, non-commercial use. Information in the story may be outdated or superseded by additional information. Reading or replaying the story in its archived form does not constitute a republication of the story.
LEHI — In 2013, David Wright and Melanie Alder partnered with a brand to help them sell magnets on Amazon. That was the birth of Pattern, the Lehi-based e-commerce company.
In 2020, the duo helped secure a $52 million round of funding. The Series A funding round, announced Tuesday, is believed to be one of the highest ever for a female-founded company.
It's been quite the journey for Alder and Wright, who started the company as iServe before rebranding it to Pattern in 2018. It took around three years for the pair to take their first paychecks (Wright even had another full-time job for the first couple of years), but the company is now thriving.
Pattern has 18 offices access the world, including Australia, Hong Kong, and in countries throughout Europe. It's had multiple headquarters — including a living room — before moving into its corporate headquarters on Silicon Slopes. And Pattern is now partnered with the likes of Nestle, Panasonic and Skechers — just a little different than helping sell magnets and other small items on Amazon.
So, what exactly does Pattern do?
In the simplest of terms, Pattern helps brands get noticed on web marketplaces. The company uses analytics and techs to discover where a product will likely see the most attention by using specific keywords. According to Alder, the company's chief investment officer, Pattern has experienced four years of revenue growth exceeding 300% and is on a path to hit $500 million in annual revenue this year. Wright said the company had its two biggest sales months in June and July.
"The thing about e-commerce, the way that you would have to win is keywords and keyword phrases. It's funny how simple it is," said Wright, who serves as Pattern's CEO. "At the end of the day, you've got to figure out how to optimize and win keyword and keyword phrases so that you can win on a search. And those same principles apply across all of these marketplaces — it doesn't matter who it is."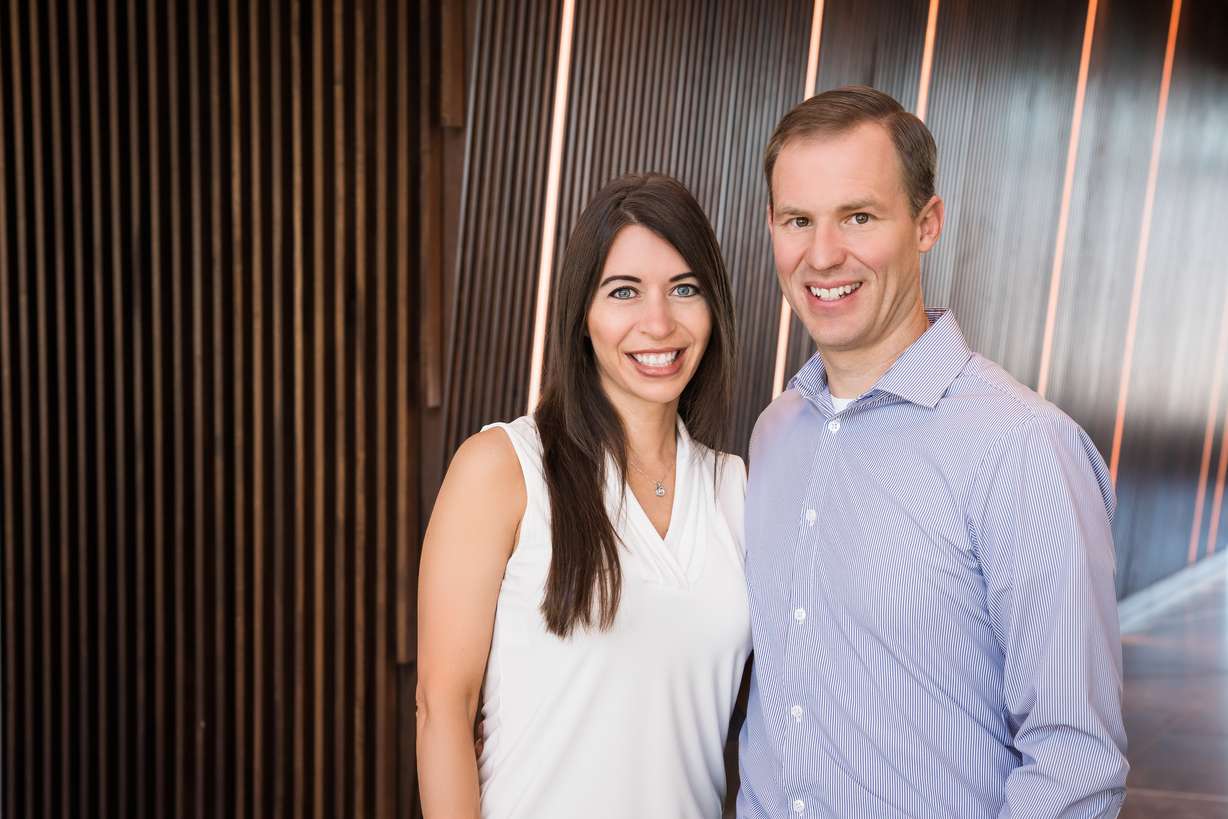 Pattern claims that, on average, brands see a 40% increase in online sales during their first year of partnering.
"Pattern has been a game-changer for us," said Kyle Bliffert, CEO and president of Atrium Innovations, a Nestle Health Science company. "Pattern represents our brands in the U.S., across Europe, and in select markets in Asia, selling for us on global marketplaces such as Amazon, Walmart, Tmall, and JD as well as building and managing three of our direct-to-consumer sites. The global e-commerce growth we have experienced by leveraging Pattern's expertise is extraordinary."
Pattern has distribution centers in five countries and ships an average of 850,000 units each month.
That growth and track record has brought some interested investors to the table. But Pattern has, until now, been reluctant to take outside money; the $52 million funding round, led by Ainge Advisory and KSV Global, is the first time the company has taken outside funds.
"We've been in international markets for years and have made multiple investments in the e-commerce space," said Dan Gay, recently appointed Pattern board member and current managing partner at KSV Global. "But we have yet to see an organization so well-positioned to rapidly accelerate growth across its category like Pattern."
And the infusion of funds should only help with that growth. Wright said the new funds will be mainly used toward international distribution and expanding into places like India and Japan.
"We quickly realized that no matter their size, (companies) really need help on that international front," Wright said, "especially to do it well; especially to do it in a data-centric way."
×
Most recent Science stories