Estimated read time: 6-7 minutes
This archived news story is available only for your personal, non-commercial use. Information in the story may be outdated or superseded by additional information. Reading or replaying the story in its archived form does not constitute a republication of the story.
HERRIMAN — Previously a stranger to the Beehive State, Will Manny has called Utah home for the past four years as an assistant coach with the University of Utah lacrosse team — so much so that he recently bought a house in the area.
So when the native New Yorker and UMass graduate heard that the Premier Lacrosse League, where he plays professionally, was holding its pandemic-shortened Championship Series at Zions Bank Stadium in Herriman, he definitely felt a local pride.
So much so that Manny and fellow Utah Utes assistant coaches Marcus Holman and Adam Ghitelman welcomed a handful of Archers teammates to the state about a month ago for a week of a mini-training camp, hiking and enjoying the place where they'd be wrapped in a bubble for the next month.
So call Archers LC the home team, if you want, for the PLL Championship Series, which kicks off Saturday at 2 p.m. MT on NBC with a rematch of last year's league title game between Whipsnakes and Redwoods.
The match kicks off a veritable sprint to the finish, with the league championship scheduled Sunday, Aug. 9, on NBC.
Certainly, Archers will be motivated to uphold "home-field advantage" when they become the last team to open the tournament Monday against Atlas (5:30 p.m. MT, NBC Sports Network). Getting a head start on training in altitude, heat and the dryness of the west side of the Salt Lake Valley isn't totally inconsequential.
But home-field advantage can only go so far.
"This league is so damned talented that we could've played on Mars, and it doesn't really matter," Manny told KSL by phone from the bubble colloquially called "PLL Island." "But inside of our heads, I think that competitive spirit is in our minds."
The Premier Lacrosse League will take over the bubble previously occupied by the National Women's Soccer League, which will hold its Challenge Cup finals Sunday at Rio Tinto Stadium (10:30 a.m. MT, CBS). And the NWSL, which reported no positive tests for COVID-19 from players or staff inside the heavily-restricted compound for the past month, taught professional sports that the best way to play during the 2020 season is within a bubble.
So the PLL went and made their own for the seven-team league that includes many of the top lacrosse players in the country in the same location.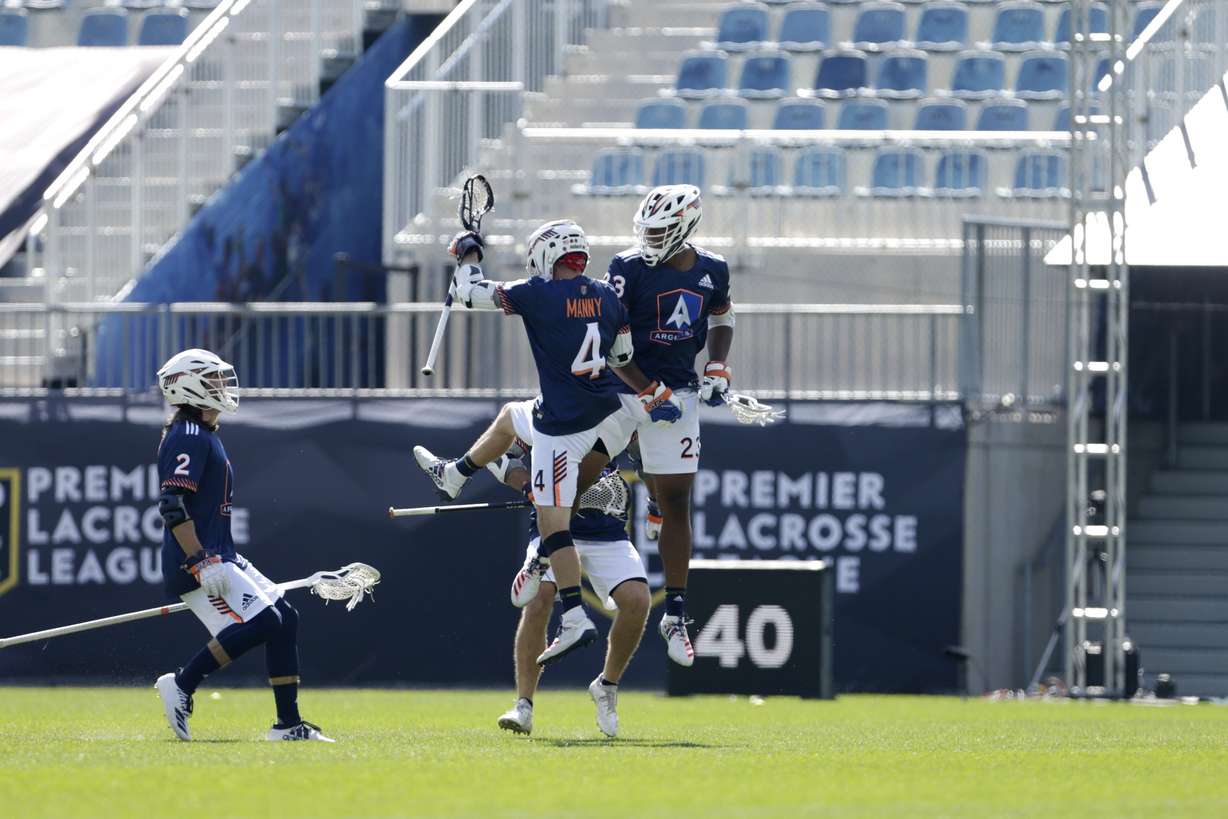 Like the NWSL before it, the second-year pro lacrosse league will hope to utilize the platform of regular games on national television through the NBC family of networks.
"Lacrosse is such a special sport," Holman said. "I think we have the best players in the world in this league, and everybody is excited to relieve their own stress in this tournament. To me and a lot of other guys, lacrosse is medicine for our souls.
"When I have my stick in my hand, I feel good."
Initially, the league was supposed to end the season's series of traveling tournaments at Rio Tinto Stadium, with Archers and newcomers Waterdogs playing in front of a large contingent of Manny's family and friends, many of whom already planned to travel to Utah from his native Long Island for the game, he said.
"But everyone has been really supportive because of the circumstances," said Manny, who scored 35 goals in 13 games en route to PLL All-Star honors in 2019. "It's a great spot for it. It's warm, doesn't rain much, and there's a facility that can keep teams comfortable.
"We're glad to be part of the conversation, and to give the PLL a thumbs up. There are way more positives than negatives."
Another positive is that Manny, Holman and Ghitelman will still get to play together. Two of the top attackmen on Archers, Manny and Holman are roommates inside the bubble, and have a special bond playing on either wing in the Archers' attack — two undersized attackers who have risen to become staples for their respective sides through hard work and tenacity.
Add in Ghitelman in the back, and the Utah contingent is likely to contribute as much as anyone to Archers' bid for a Championship Series title.
"Between Will, Adam and myself, I don't call them friends or peers; they're just brothers," Holman said. "We've spent almost every day for four years together. At the end of the day, you're the sum of the five people you spent most of your time with, and Adam and Will are definitely two."
Another attacker entering the tournament that has drawn plenty of headlines is Grant Ament, the No. 1 overall draft pick by the Archers in 2020 after a standout four-year career at Penn State.
Ament enters his rookie season after leading the Nittany Lions with a school-record 274 points and 183 assists. And while he's yet to play a professional game, he's already shown his teammates how he hopes to build on his career.
"He's special. I've never really seen a rookie come out of college with the skill level he has, to be honest," Manny said of Ament. "He was the best feeder in college lacrosse the past four years, and he fits the mold of our Archers team perfectly. It's going to help our team tremendously."
It helps that he's entering a locker room that includes Manny, a multileague all-star, and Tom Schreiber, a two-time professional lacrosse MVP who directs the midfield.
In other words, Ament fits right into the Archers' locker room — a special group that Holman hopes can build off last season's 5-5 finish and compete for a unique Championship Series title.
And it's a squad that will have plenty of support over the next month.
"It's the team above the individual; that's how we want to be represented," Holman said. "I think our team is full of guys who love lacrosse and love to compete — and they want to win, above media or personal branding. They just want to be good teammates with each other.
"At the end of the day, we have high-character guys in our locker room."
PLL Championship Series
Schedule of matches at Zions Bank Stadium in Herriman
Saturday, July 25: Redwoods vs. Whipsnakes, 2 p.m. MT, NBC
Saturday, July 25: Chaos vs. Chrome, 5:30 p.m. MT, NBC Sports
Sunday, July 26: Waterdogs vs. Atlas, 2 p.m. MT, NBC
Monday, July 27: Redwoods vs. Chaos, 5 p.m. MT, NBC Sports
Monday, July 27: Atlas vs. Archers, 7:30 p.m. MT, NBC Sports
Tuesday, July 28: Archers vs. Waterdogs, 5 p.m. MT, NBC Sports
Tuesday, July 28: Chrome vs. Redwoods, 7:30 p.m. MT, NBC Sports
Thursday, July 30: Whipsnakes vs. Atlas, 5 p.m. MT, NBC Sports
Thursday, July 30: Chrome vs. Archers, 7:30 p.m. MT, NBC Sports Gold
Friday, July 31: Whipsnakes vs. Chaos, 5 p.m. MT, NBC Sports
Friday, July 31: Waterdogs vs. Chrome, 7:30 p.m. MT, NBC Sports Gold
Saturday, Aug. 1: Atlas vs. Redwoods, 11 a.m. MT, NBC
Saturday, Aug. 1: Chaos vs. Waterdogs, 1:30 p.m. MT, NBC Sports Gold
Sunday, Aug. 2: Archers vs. Whipsnakes, 10 a.m. MT, NBC Sports
Tuesday, Aug. 4: Elimination round, NBC Sports Gold
Thursday, Aug. 6: Semifinals, NBC Sports
Sunday, Aug. 9: Championships, 10:30 a.m. MT, NBC
×
Related Links