Estimated read time: 2-3 minutes
This archived news story is available only for your personal, non-commercial use. Information in the story may be outdated or superseded by additional information. Reading or replaying the story in its archived form does not constitute a republication of the story.
Two fires were reported early Saturday morning in South Salt Lake. Now a man and woman claim 911 dispatchers waited too long to send fire crews to their apartment, resulting in more damage. But dispatchers say that's not the case.
The fire started just before 1:00 this morning at a shed near an apartment building at 2800 South and 300 East. It damaged the shed, spread to a carport, a car and to the side of the apartment building. Damage was estimated at $80,000.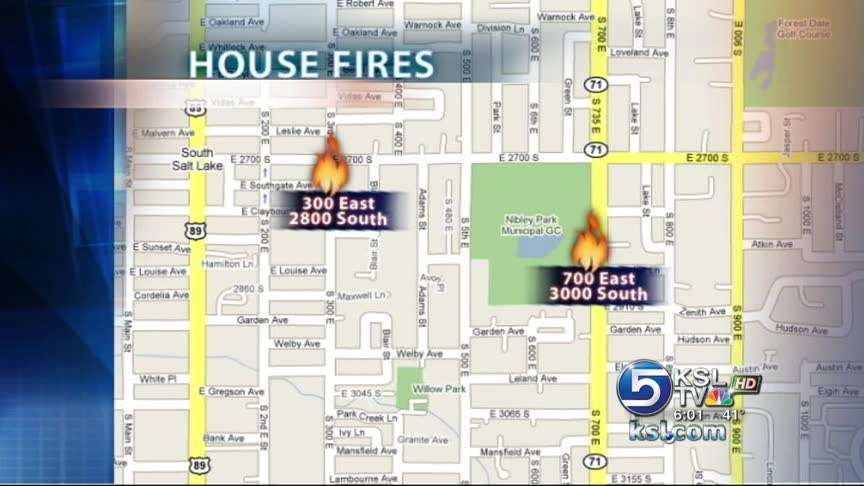 It started while South Salt Lake firefighters were busy working on another fire a few blocks away. A couple who lives at the apartments says that's when the problem began.
Donald Turnbow said, "I started hearing popping, crackling sounds."
He was watching TV when the fire at the apartments got his attention. "I saw the shed engulfed in flames, and it started to catch to the trees," he said.
Right away, he told his fiancé, Peggy Betty, to call 911. "I told them there was a big blaze fire, and they kept saying, 'Seventh East,' and I said, 'No, off of 3rd East,'" she said.
Betty lives at the South Salt Lake apartment complex off 300 East and 2800 South. During her call to 911, South Salt Lake firefighters were busy at the other fire at about 700 East and 3000 South. Betty claims the dispatcher kept getting her address wrong, confusing it with the first fire, costing fire crews precious minutes.
"I think they could've saved the side of that house and their car if they would've been here," she said.
Turnbow told us, "Like I said, it was about 25 minutes."
We asked South Salt Lake Deputy Fire Chief Kevin Bowman about the response time. He said he didn't think it was that long and didn't think there was any confusion with dispatchers.
"As far as I know, our response was pretty good on this, to the best I can tell," he said.
We called Valley Emergency Communications. It handled the 911 call. It said the response time was just 10 minutes, not 25. Employees there listened to the tape recording of the call and say there was never any confusion about an address.
Deputy Chief Bowman explained, "I think they were just clarifying everything."
No one was injured in either fire.
"Thank goodness it didn't get inside that structure," Bowman said of the fire near the apartment building.
Of course, if your house is burning, a minute of response time can feel like 10 minutes. VECC says it hears this complaint often, but it also says the time of the call and the time of arrival always are recorded.
Investigators are still working on a cause for both of the fires.
E-mail: acabrero@ksl.com
×
Most recent Utah stories