Estimated read time: 2-3 minutes
This archived news story is available only for your personal, non-commercial use. Information in the story may be outdated or superseded by additional information. Reading or replaying the story in its archived form does not constitute a republication of the story.
When you're online, your computer is under attack, and more hackers are hunting for prey on social-networking sites.
For the past three months a virus dubbed "Koobface" has targeted Facebook's 120 million users. It uses the social network's messaging system to infect PCs, then it tries to raid your personal information.
"If you're connected to the Internet, you're almost always under attack," said Brad Lindsay, KSL system security expert.
From an infected computer, Koobface sends notes to friends. You may get a message from a trusted friends with a subject header like: "You look just awesome in this new movie." It directs you to a Web site and instructs you to download an update of Adobe's Flash player. At that point, you're infected and you get sent off to contaminated sites.
"Some of the really bad ones can actually take over your computer and be used to attack other computers. Others will sit quietly, record information and send it back to the hacker," Lindsay said.
A bogus warning box, for example, is another common attack. If it pops up on your PC, you may be duped into infecting your own computer. It will alert you that you need Antivirus 2009 or new Antispyware downloads.
"Do not click, accept or install files. If you do that, you actually will probably be installing a virus just by clicking on that. Once that's installed, anything you type in the computer could be getting e-mailed to some guy in Chumba-Wumba, and you don't want that happening. It could be your banking information or your Social Security number, so be very careful," said Dan Young, CEO of PC Laptops.
You can protect yourself: Never open unexpected e-mail attachments, videos or other links, even if they are from someone you know. If Koobface infects your PC, Facebook security recommends you reset your password and run updated anti-virus software.
At PC Laptops, they see a spike in business when bad viruses are going around.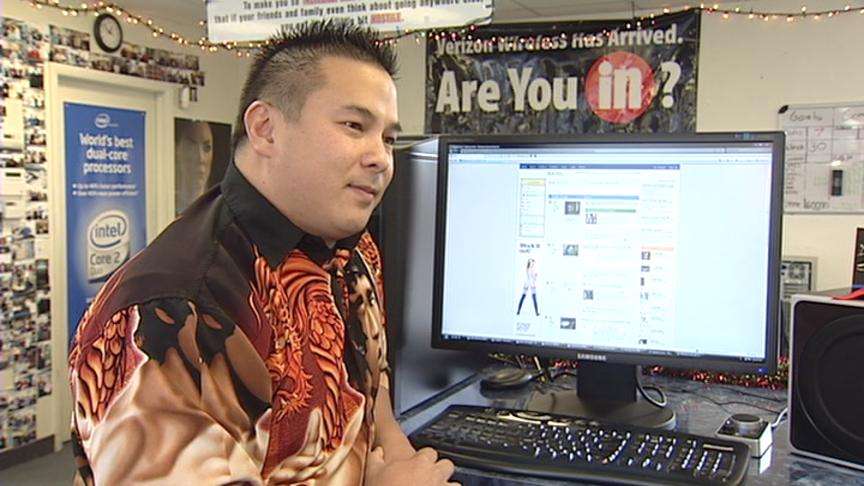 "If your computer starts acting funny, I would recommend you call or bring it in before anything happens," Young said.
Treat it carefully. You have pictures, projects and financial data you need to protect from hackers.
"They're doing this to farm your personal information, so it's becoming very, very rampant. That's why having a good set of protection, just like you would get in your car, put on your seat belt. Same kind of thing: You should have good protection on your computer," Young said.
Facebook has a link to address the Koobface virus. It also says it is working to shut down the virus.
E-mail: jboal@ksl.com
×
Related links
Most recent Utah stories