Estimated read time: 2-3 minutes
This archived news story is available only for your personal, non-commercial use. Information in the story may be outdated or superseded by additional information. Reading or replaying the story in its archived form does not constitute a republication of the story.
As doctors keep diagnosing more and more cases of autism, some therapy groups are branching out, trying to find innovative ways to deal with this ever-growing population. One such center is holding an open house.
Four-year-old Sydney Gardner is playing, even cooperating with her brother. "My son was born when she was 20 months old, and she did not acknowledge him for the first nine months of his life, and that was devastating to us," her mother, Sabrina Gardner, said.
Sydney is autistic. She had no social skills, but that was then. "Now we're seeing full conversations. She's integrated into a regular pre-school. She's a happy kid. She's potty trained; all of the things that you would never know unless someone told you she was autistic," Sabrina said.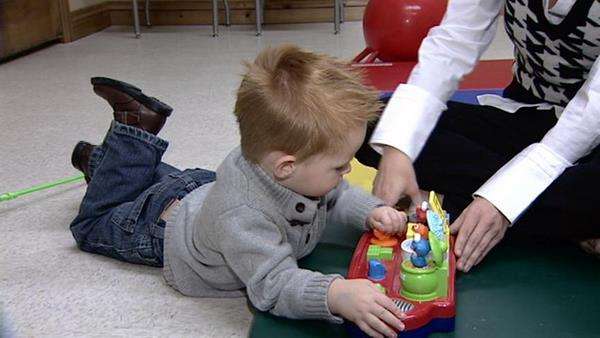 Sydney has been attending Autism Journeys. Therapy is out-patient, one-on-one and customized for individual personalities.
"We observe them in their classroom setting at school, their home setting at home, as well as here at the clinic. So we have three different views of the child," explained Kate Andersen, director of Autism Journeys.
A licensed speech-language pathologist works with Sydney in a ball box teaching her how to focus and communicate while she plays. Licensed clinical and occupational therapists do their thing too, and with other developmentally-delayed kids as well.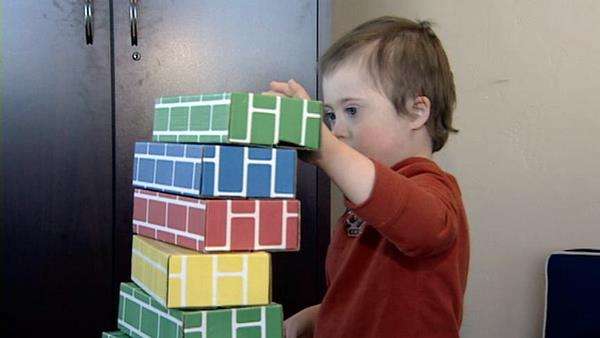 Parents can go into an observation room and through one-way glass watch exactly what their child is doing and how the child is progressing.
But it doesn't just happen in the center. "We have some kids that really need to work on social skills, so we're just able to take that child and go to the farm or go to the zoo or go to a deli and get them out into the community so they can do hands on treatment," Andersen said.
"I think we have the highest hopes. We want her to be a fully functioning adult," Sabrina said.
Parents and therapists work together, pushing the envelope, modifying treatments, looking for change that will last.
Another open house is scheduled for Saturday, Dec. 6, from 1 p.m. to 3 p.m. at the Autism Journey's Center. CLICK HERE for the center's location and more information on its programs.
E-mail: eyeates@ksl.com
×
Related links
Most recent Utah stories