Estimated read time: 2-3 minutes
This archived news story is available only for your personal, non-commercial use. Information in the story may be outdated or superseded by additional information. Reading or replaying the story in its archived form does not constitute a republication of the story.
Team CoverageDedicated shoppers hit the stores bright and early today to get their hands on the best deals of the season. Black Friday appeared to start out strong, even as concerns about the economy had many saying they'd tighten their wallets this holiday.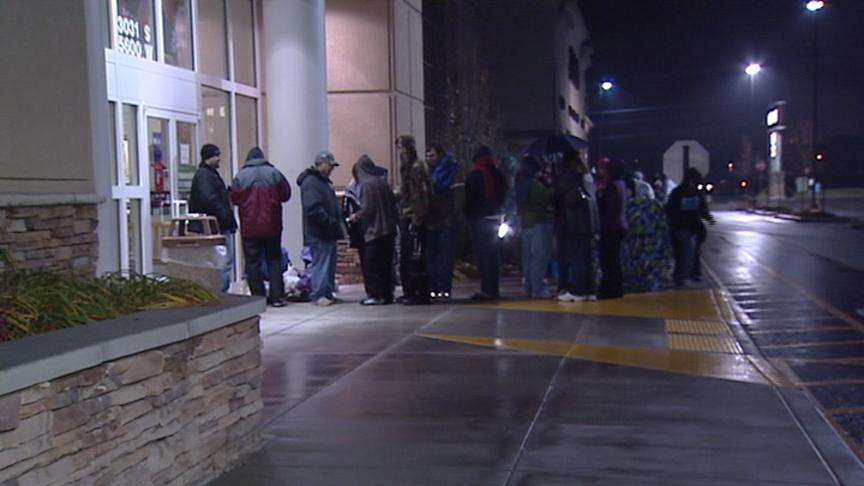 "Just with the economy, I thought it would be a little less busy," shopper Rachel Petersen said.
Not so, at most stores. This year, the lines started forming earlier. "We actually had people starting to line up Wednesday morning before Thanksgiving," said Clint Murray, manager at Best Buy.
Outside the Best Buy in South Salt Lake, police had to keep things under control. "If I see one more person walk out, they're not coming back!" a police officer told us.
Toys 'R Us was another popular destination. The store slashed some prices in half to draw shoppers.
Inside the Toys 'R Us store in West Valley, workers prepared for the onslaught. Outside, Tony Smith reluctantly joined his wife. "My wife woke me up at 3 o'clock and threatened divorce if I didn't show up," he said.
Their must-have item? "We're here for the Pizza Elmo. We're down with the Pizza Elmo," Smith said. "I don't know what song he sings. I don't know what's on the pizza, to be honest with you."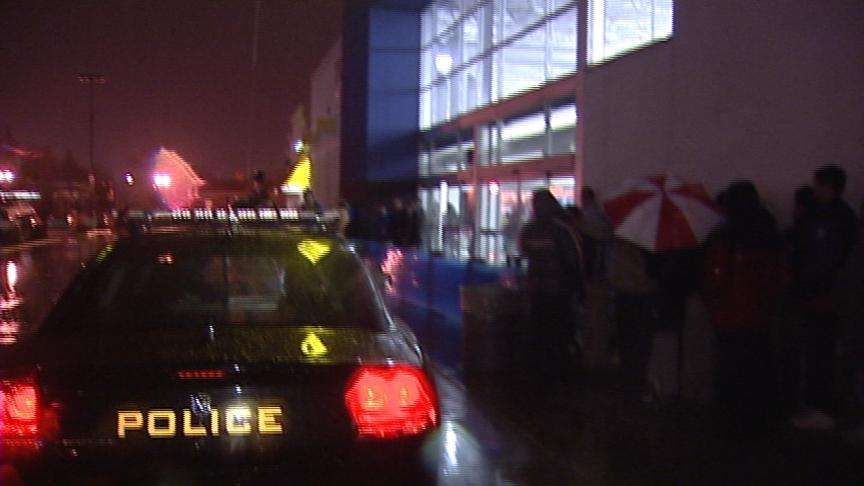 Dave Wheeler knew exactly what was on his list. "I'm going to get our son a Power Rangers mission helmet; my daughter, a cabbage patch doll," he said.
He got up at 2:30 a.m. to get the toys for his tots. "My kids are everything to me, so I want to make sure they have a happy Christmas," Wheeler said.
When the doors opened, it was the same mad rush as in years past. Shoppers say they just couldn't resist.
"I don't know. You can't beat the prices today," shopper Chad Skola said.
Shopper Steve Drew told us, "This year is crazy. Prices are killing my pocket book."
If you need a break from all that shopping, the Gateway will have its seventh annual Light up the Night. There's a concert with Jon Schmidt and the official lighting of the holiday decorations. That all starts at 7:00 tonight.
E-mail: syi@ksl.com
E-mail: spark@ksl.com
E-mail: aadams@ksl.com
E-mail: mrichards@ksl.com
×
Related links
Most recent Utah stories