Estimated read time: 2-3 minutes
This archived news story is available only for your personal, non-commercial use. Information in the story may be outdated or superseded by additional information. Reading or replaying the story in its archived form does not constitute a republication of the story.
We have more information about what went wrong and what went right on Friday after the driver of tanker truck transporting 9,000 gallons of propane lost control and crashed as it headed out of Parley's Canyon onto I-215.
The accident forced the evacuation of 3,000 people who live close to the crash because of the possibility the leaking propane could ignite and become a massive bomb.
Firefighters who rescued the driver knew they were in a dangerous spot with propane leaking from the tank, but they safely rescued him. And this incident is raising awareness about possible emergencies and how to evacuate a neighborhood on short notice.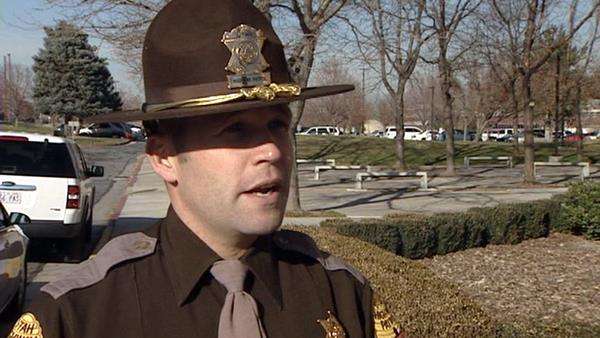 On Friday, Trooper Cameron Roden with Utah Highway Patrol said, "As he was coming out of the canyon to go southbound on I-215, he was going too fast for that roadway and the driver could not maintain control, and it caused him to go in the southbound lanes, and we do have problems with a lot of traffic, but especially where he is carrying hazardous materials we expect him to be even more cautious."
The accident forced a mandatory evacuation within a half-mile radius of the wreck. That meant people in 800 homes were forced out on a moment's notice.
A reverse 911 call went out to the homes telling them to leave, as deputies and firefighters went door to door to make sure people were gone.
Gary Wallace, a preparedness advocate, said, "Really you need feet on the ground, somebody who is going to knock on your door."
Preparedness advocates believe neighborhoods need to be better organized to help out in an emergency. They point to a block-captain system that some communities have sponsored, including Lehi. It allows for one volunteer, who understands the needs of about a dozen homes, to be responsible for alerting those people. It's a system that works if the phones are down and frees up emergency personnel from having to go door to door. Lehi Block Captain Kevin Whitehead said, "We're just trying to make sure every household is taken care of, and that if there is an emergency, no one is left without the help that they need, and we're trying to do that on a house by house basis."
The driver of the truck is still in the hospital, but troopers say he's expected to recover. He has already been cited for unsafe lane travel, and prosecutors will also screen the case for other possible charges.
For more information on the block-captain system, click on the related link on the right.
E-mail: spenrod@ksl.com
×
Related links
Most recent Utah stories