Estimated read time: 1-2 minutes
This archived news story is available only for your personal, non-commercial use. Information in the story may be outdated or superseded by additional information. Reading or replaying the story in its archived form does not constitute a republication of the story.
Fire broke out in an old motel in downtown Salt Lake City overnight. Investigators believe it was caused by homeless people trying to stay warm.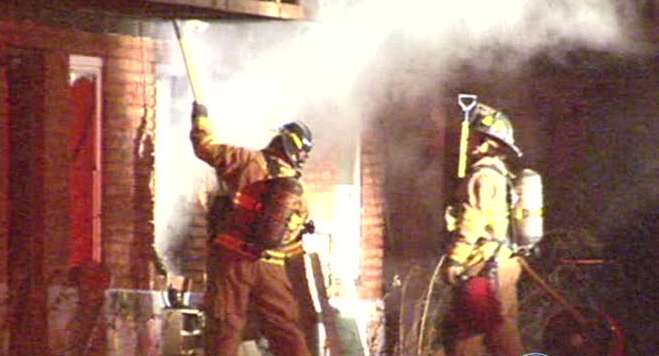 Witnesses who saw smoke coming from the Temple View motel at 300 West and 300 North notified firefighters by pounding on the station door just before 11:00 last night. When crews arrived on the scene, they found flames shooting out of one of the rooms.
Battalion Chief Dan Walker with the Salt Lake City Fire Department said, "It was a quick fire. It was burning up, wrapping around the roof. Crews responded and put it out quickly."
A witness, Tyler Miller, told us he saw three homeless men running from the motel into a nearby field just before the fire started. "I saw these guys running, and I saw them throw a sleeping bag over the fence. The next thing I saw, I saw smoke," he said.
Firefighters say they are not sure if those three men are responsible for starting the fire, but they do say it was caused by someone trying to stay warm inside the room.
Firefighters say there have been problems with homeless people staying in the vacant motel in the past. They say as winter months approach, vacant buildings like the motel will become targets for those living on the streets.
E-mail: spark@ksl.com
×
Most recent Utah stories