Estimated read time: 2-3 minutes
This archived news story is available only for your personal, non-commercial use. Information in the story may be outdated or superseded by additional information. Reading or replaying the story in its archived form does not constitute a republication of the story.
Tempers raged at a West Valley City Council meeting last night as dozens of animal activists showed up in protest over the city's new animal shelter.
They're angry over plans to build a gas chamber for euthanization.
The new West Valley Animal Shelter is going to be built at 4400 West and 3500 South. It is near a park and not too far from homes. One resident, Marlene Alva, who opposes the shelter says if gas is to escape the shelter, it could be dangerous.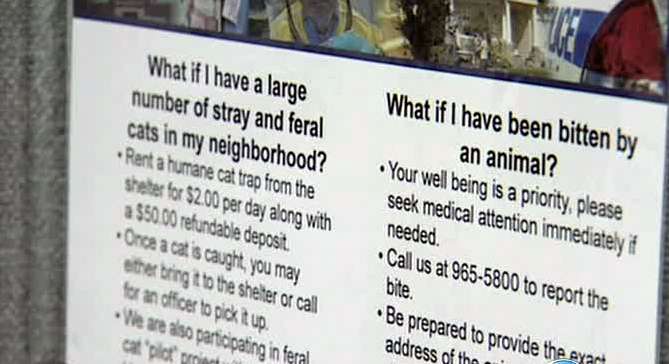 She also says euthanasia by carbon monoxide poisoning is not humane or painless for animals. "They are going to attack each other. They are going to thrash around, and it is going to be a long, slow death. Where is our integrity as a human race? To me that is barbaric," she said.
The council says both the American Veterinary Association and the Humane Society of the United States support the use of the chamber in some cases. The council says the shelter will only use this method when animals are diseased, dangerous or feral.
However, The Humane Society of the United States recommends the injection of sodium pentobarbital, prepared specifically for use as a euthanasia product, as the "preferred agent" for the euthanasia of dogs and cats.
Councilman Mike Winder said, "The carbon monoxide chamber would only be used in the case of an extremely rabid dog or some other extreme case when lethal injection was not an option for the handlers or the animal."
The majority of Salt Lake Valley shelters still use carbon monoxide.
The West Valley City Council listened to the concern from Alva and other residents who attended last night's meeting. The question now is whether the city will re-evaluate its plans.
Winder said that because the issue has drawn so much attention, the city council may re-address its plans. But he says at this point it could go either way, and right now no date has been set for that discussion.
E-mail: spark@ksl.com
E-mail: aadams@ksl.com
×
Related links
Most recent Utah stories