Estimated read time: 2-3 minutes
This archived news story is available only for your personal, non-commercial use. Information in the story may be outdated or superseded by additional information. Reading or replaying the story in its archived form does not constitute a republication of the story.
Leaders of The Church of Jesus Christ of Latter-Day Saints have said they do not object to rights for same-sex couples, as long as those rights do not infringe on the integrity of the traditional family.
Now, gay-rights activists and at least five Utah legislators are asking the Church to demonstrate its conviction.
The group Equality Utah says the Church made the invitation, and they're accepting it.
"The LDS Church says it does not oppose same-sex couples receiving such rights as hospitalization and medical care, fair housing rights or probate rights," said Mike Thompson, executive director of Equality Utah.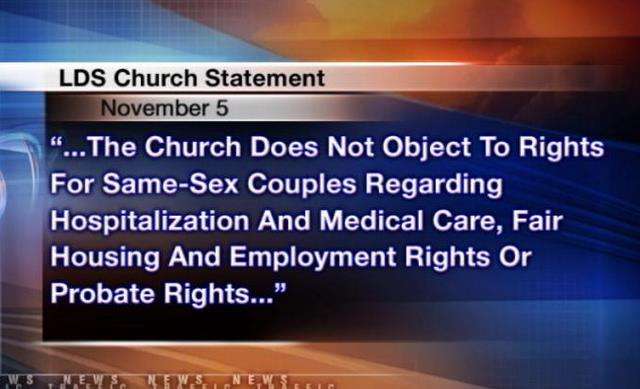 That's based on a statement released by the LDS Church last week. It read, in part, that the Church, quote: "does not object to rights for same-sex couples regarding hospitalization and medical care, fair housing and employment rights or probate rights."
So for this group, the next step is a logical one: Turn that statement into several new laws.
"Setting aside the marriage issue for now, there is so much in that space that is short of marriage that we need to talk about; and we're saying, 'Let's talk about it,'" said Utah Sen. Scott McCoy.
Those issues include rights in medical care and hospital visitation, housing and employment protections, insurance rights for a partner, a statewide domestic partner registry. Repealing the second part of Utah's Amendment 3 would officially recognize gay couples.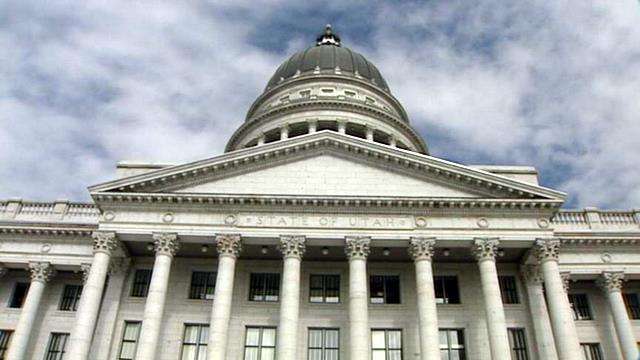 Most Utah legislators are not aware of the proposals, a few hesitating to comment until specific bills are available.
This group knows there will be questions, resistance, even negative reactions. They're hoping to create a dialogue based on the common ground they say the LDS Church has laid down.
"It's not our intention to bring these things forward without significant education and understanding," said Salt Lake Rep. Christine Johnson.
"I have had conversations with representatives of the LDS Church initially about this, letting them know what we were going to do here today, what we're going to do with these kinds of measures," McCoy said. "We need to channel our feelings into a constructive direction and dialogue."
E-mail: rpiatt@ksl.com
E-mail: bbruce@ksl.com
×
Related links
Most recent Utah stories