Estimated read time: 3-4 minutes
This archived news story is available only for your personal, non-commercial use. Information in the story may be outdated or superseded by additional information. Reading or replaying the story in its archived form does not constitute a republication of the story.
The North Salt Lake police officer involved in a high-speed crash earlier this week has died from his injuries.
Officer Charles Skinner was chasing a suspect in a stolen car Nov. 3 when he lost control of his patrol vehicle and slammed into a sign post near 2300 South and Highway 89 in Woods Cross.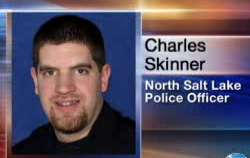 He was taken to the hospital in critical condition with massive head injuries. Doctors performed several surgeries in an attempt to save his life but said he never regained consciousness.
Sgt. Mitch Gwilliam of the North Salt Lake Police Department explained, "After many efforts by the doctors to help Officer Skinner, they advised Kaitlyn, Officer Skinner's wife, that due to the massive head injuries, Officer Skinner did not have enough brain function to sustain life."
Friday night, Skinner's family and doctors decided to take him off life support. He died at about 7 p.m. The 30-year-old officer leaves behind a wife and two children. Those two children are twins who were born just four weeks ago.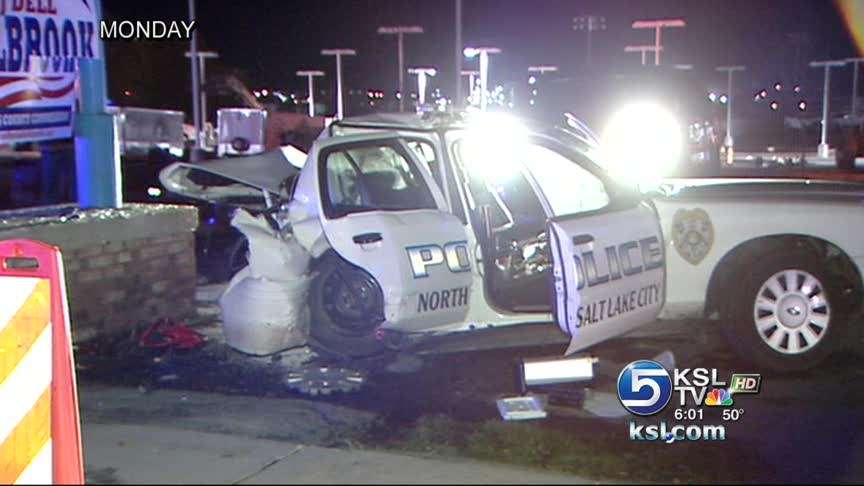 The family remembers one of the twins having to stay in the nursery a little longer because of respiratory issues. They remember Skinner not leaving.
Skinner's father-in-law, Sgt. Gary Koehn of the Bountiful Police Department, said, "He stayed in the nursery with the little one because he did not want her to be alone."
Now, the entire city is supporting the family so they're not alone, either.
"Our family will grieve this loss for years to come, but we will continue to honor his memory for his children, and they will always know their dad was a great man, a respected police officer, and a hero," Koehn said.
Officer Skinner had been with the North Salt Lake Police Department for only five months. Before that, he was a Salt Lake City police officer.
"We are so fortunate to have been blessed to have Charlie in our lives," Koehn said. "He told my daughter just a week ago that he felt like he had the perfect life. They had just purchased a home, just had the two twins, and he was doing what he loved."
The man Officer Skinner was helping chase was also involved in a crash just a few minutes later.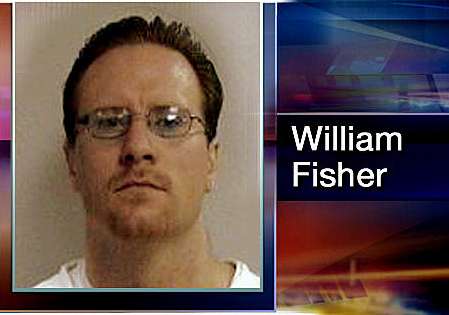 Thirty-year-old William Fisher rolled the car he was driving just off the 900 West exit on I-15. He was wanted for stealing that car, as well as three other felony warrants involving stolen property.
Fisher is currently in jail facing those charges. Prosecutors are deciding if he can be additionally charged with Officer Skinner's death.
The chase began when a Bountiful police officer noticed a stolen car at a Smith's parking lot in Bountiful. The man inside the car, Fisher, saw the police officer and took off.
Officer Skinner responded to a call for help from the Bountiful Police Department to chase Fisher. Other officers from Woods Cross, West Bountiful, and North Salt Lake were involved in the chase.
Lt. Randy Pickett of the Bountiful Police Department said earlier this week Officer Skinner "wasn't trying to do any type of maneuvers. He was just involved in the chase, and something happened to cause him to lose control."
Lt. Pickett also said it appeared Skinner's car lost traction on an area of the road that had recently been resurfaced and that water on the road from a rainstorm may have contributed to the crash.
Investigators believe Officer Skinner was driving between 60-70 miles an hour when the crash happened. He is believed to be the first North Salt Lake police officer to die in the line of duty.
An account in Officer Skinner's name has been set up at any Zions Bank branch.
E-mail: acabrero@ksl.com
×
Related links
Most recent Utah stories