This archived news story is available only for your personal, non-commercial use. Information in the story may be outdated or superseded by additional information. Reading or replaying the story in its archived form does not constitute a republication of the story.
Carole Mikita reportingThree states passed amendments banning gay marriage yesterday: California, Arizona and Florida. California's was too close to call until late this morning.
Proposition 8 had attention here because leaders of The Church of Jesus Christ of Latter-day Saints urged their members to become involved.
Elder L. Whitney Clayton of the presidency of the Quorum of the Seventy, traveled to California as a Latter-day Saint church leader with ecclesiastical responsibilities there and was also an adviser to church members who are part of the coalition that helped pass Prop. 8.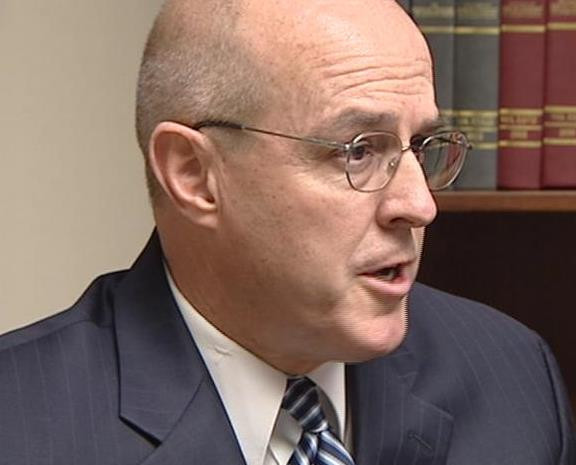 Elder Clayton said, "We are not anti-gay. We are pro-marriage between a man and a woman, and there's a huge difference between those two points."
California voters approved a constitutional amendment, known as Proposition 8, which states: "marriage shall exist only between a man and a woman."
Latter-day Saints joined a coalition to help it pass. Their church leaders here say they made a difference.
"I don't know that there's ever been a grassroots effort in California campaigning that would match this one," Elder Clayton said.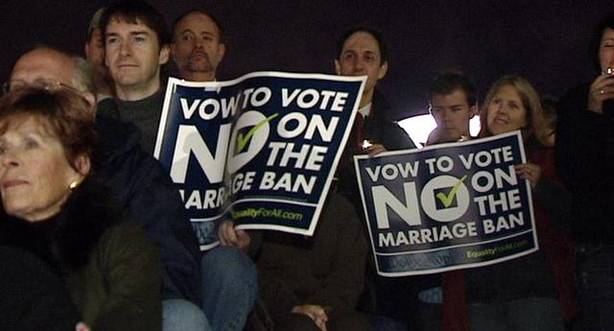 What happens now to the gay couples who were legally married? Does the amendment make their licenses invalid? Lawyers don't agree.
Today, San Francisco's mayor vowed to fight, and the city attorney said he would challenge Prop. 8 in the State Supreme Court.
David Nielson, with the Affirmation Gay and Lesbian Mormons, said, "I was disappointed to see it pass but not disheartened. This is a setback, but marriage equality is still going to happen."
Nielson said he worries California Latter-day Saints who opposed Prop. 8 will feel ostracized from their faith.
"We sincerely hope that everyone will now put those feelings of any divisiveness that may have occurred behind them," Clayton said. "We hope that's been minimalized. We hope it will disappear. People reaching out to each other with love and charity and moving forward together."
One Catholic youth group for traditional marriage is actually celebrating Latter-day Saints who voted "yes."
Members of the Ruth Institute were upset about attack ads against missionaries. They created this proclamation: "We, the members of the Ruth Youth, hereby declare and proclaim November 5, 2008, to be International Mormon Appreciation Day. We hereby express our gratitude toward and solidarity with our LDS brothers and sisters."
Elder Clayton said a connection to a Catholic friend is how his church became involved in Prop 8. San Francisco's Archbishop George Niederauer, who was Catholic bishop here, wrote a letter to Pres. Monson asking for his church's involvement in the coalition.
You can read the statement from the Church of Jesus Christ of Latter-day Saints by going to the story index to the right of this story.
E-mail: cmikita@ksl.com
×
Related Links