Estimated read time: 2-3 minutes
This archived news story is available only for your personal, non-commercial use. Information in the story may be outdated or superseded by additional information. Reading or replaying the story in its archived form does not constitute a republication of the story.
The Church of Jesus Christ of Latter-day Saints issued a statement today in reaction to what some are calling a particularly vicious attack ad in California's Proposition 8 battle over same-sex marriage.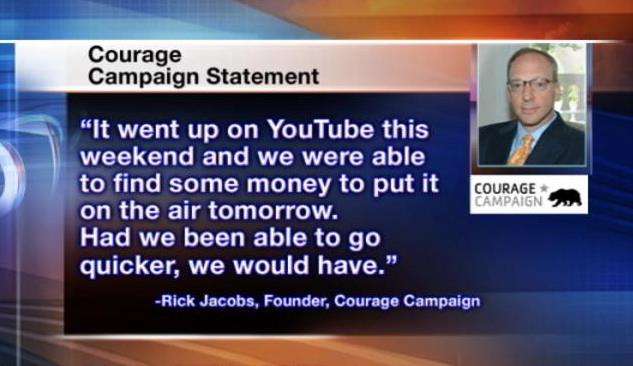 The ad, targeting Latter-day Saint missionaries, started on the Internet and is scheduled to air on TV tomorrow.
The anti-Proposition 8 group Courage Coalition released the ad on YouTube. In the ad, two young men dressed as Mormon missionaries visit a lesbian couple then proceed to confiscate their wedding rings and tear apart their marriage license.
While experts we talked to called the ad "offensive" and "over-the-top," Courage Campaign leaders say it's a final attempt to influence votes.
"It went up on YouTube this weekend, and we were able to find some money to put it on the air tomorrow. Had we been able to go quicker, we would have," said Courage Campaign founder Rick Jacobs.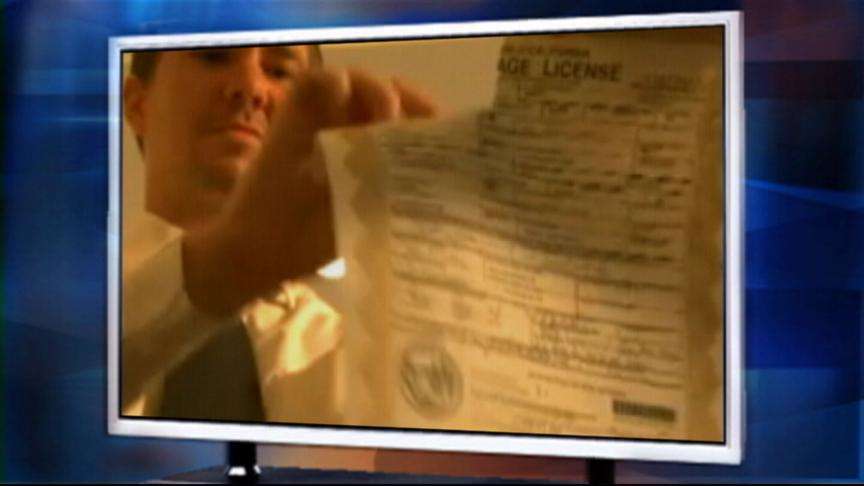 Latter-day Saint Church leaders issued this statement today: "The Church has joined a broad-based coalition in defense of traditional marriage. While we feel this is important to all of society, we have always emphasized that respect be given to those who feel differently on this issue. It is unfortunate that some who oppose this proposition have not given the Church this same courtesy."
A communications scholar says negative ads are part of the American election process, but this ad goes beyond that.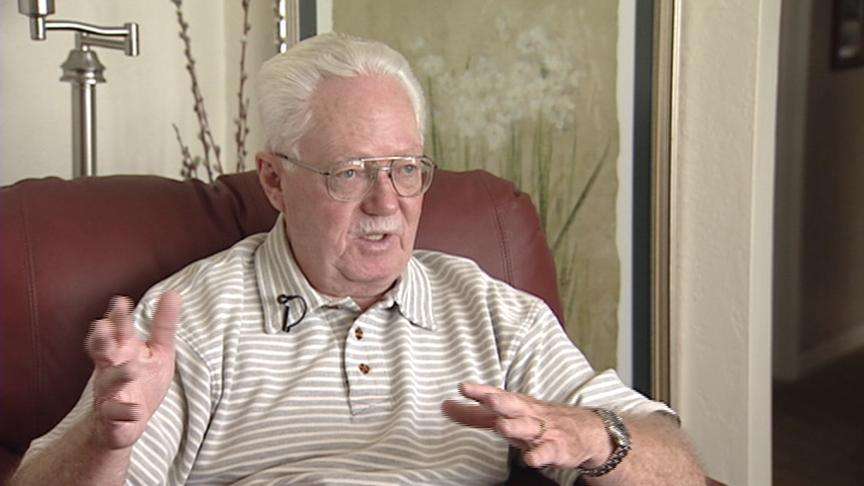 "These young men rummaging through these women's house, or that sort of thing, you know, smacks of the same fear factor that if you're not with us real Americans, then you're terrorists. It's so bizarre, it's over the top," said Dr. Dennis Alexander, professor emeritus of the University of Utah communications department.
Alexander continued, "It's this assault attack, where one goes after the character of the individual, or in this case, the character of a church, or whoever they think are the proponents or opponents of it, and it's annihilation politics."
Polls in California show the vote is likely to be very close. Tonight, it's too close to call: only 3 points separate the sides, and that's within the margin of error.
We'll have complete coverage of the vote tomorrow on Eyewitness News.
E-mail: cmikita@ksl.com
E-mail: bbruce@ksl.com
×
Related links
Most recent Utah stories