If there's one thing Utahns learned from the last several months of stay-at-home restrictions, it's this: The Beehive State is what staycation dreams are made of. Home to the Mighty 5 national parks and 44 state parks ranging from alpine wonderlands to desert oases, there's no shortage of adventures in Utah — on or off the beaten path.
While Utah's most famous destinations certainly stand up to their reputations, you might be ready to venture off the interstate and onto the road less traveled — if there's a road at all. Whatever your passion, there's a corner of Utah just waiting for you to discover it.
If you could use a little healing
When you're off the beaten path, there's healing in the air. Time and time again, research shows nature has the unique ability to reduce stress and depression and boost your mental wellbeing.
If you're looking to shed anxiety, release your worries and gain some soothing perspective, there's no place like Torrey and Capitol Reef's Cathedral Valley District. This remote, southern locale is generally light on traffic but big on impact as you take in the sweeping views of Temple Rock or relax at the Red Sands Hotel & Spa in Torrey. Much of the area is without cellular service, giving you a chance to reflect and regroup without distraction.
If you're toting (and teaching) the littles
If you've got a three or four-footer in the family (or a few of them), you might feel resigned to the road very traveled. In Utah, a family adventure shouldn't require stealth crowd-navigation skills.
The Uinta-Wasatch-Cache National Forest, the state's most-visited forest, boasts trails and campsites on and off the beaten path. And if you're sharing the adventure with the kiddos, make the trip a learning experience, too.
Visit Utah encourages responsible recreation within this majestic landscape, outlining the ways you and your family can reduce your impact on Utah's wildlife and environment. So before you pack your picnic basket or plan a day hike, be sure you're ready to teach (and exemplify!) good stewardship.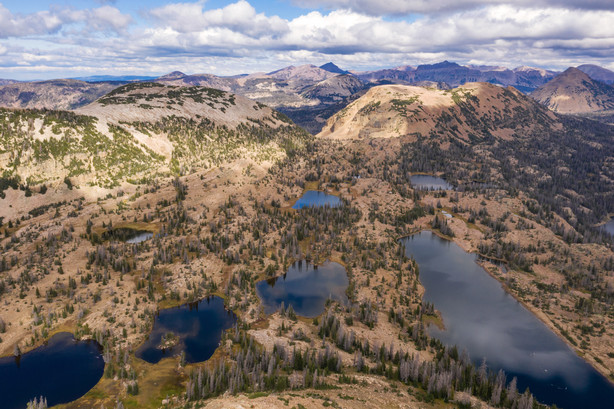 If you're looking for solidarity
Some look to nature for solitude — others seek solidarity. If you're the latter, you've likely discovered that the great outdoors often serves as the great equalizer. Taking on challenging terrain or exploring new and breathtaking locales are bonding experiences — and it's a great safety tactic, too.
For example, AndShe'sDopeToo is a group of adventurous women looking to explore Utah off the beaten path together. This group stands by the idea that leaving your comfort zone is safer in numbers. If you're looking for group exploration, the Grand Staircase–Escalante National Monument region is the perfect playground. Rappel through scenic slot canyons or conquer a remote, backcountry 18-miler to Reflection Canyon.
Need a squad? Finding friends of the outdoorsy variety is easy with Utah's numerous hiking and adventure groups. (Read: "Women in the Wild.")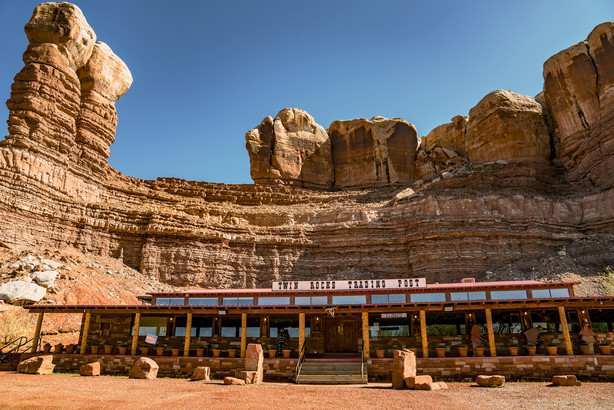 If you're looking for inspiration
Whether your goal is to frame the perfect shot or experience a spiritual transformation, inspiration abounds in Utah's natural landscape — even (and perhaps, especially) when you experience it alone.
Take the advice of photographer Elisabeth Brentano, who experienced a soul-searching transformation in Utah's backcountry. Her adventures in Dead Horse Point State Park, Arches National Park and Zion National Park were solitary, yet defining. And while you may not be ready to quit your job and devote yourself to the great outdoors, nature has a knack for shaping your character — so let it.
Whether you're traveling alone or with friends and family, inspiration abounds in the state's most remote corners.
If you're road-tripping
Road-tripping Utah can be an amazing experience for those looking for outdoor adventure. And while you'll find no shortage of breathtaking hikes, photo-worthy vistas and scenic campsites, don't miss out on the culture of the living. Spend a day – or even just a short stop – in some of Utah's most charming and culturally rich towns and villages.
Quick stops along your route might include the ghost town of Grafton or a visit to the art gallery in Kanab. Visit Utah outlines the state's most scenic and interesting pit stops, so be sure to plan your next trip accordingly.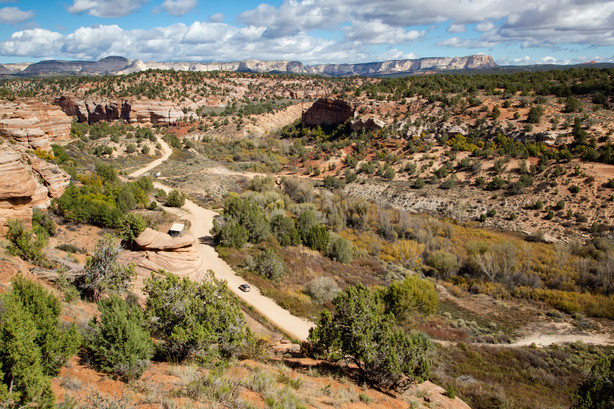 Staying safe
While the Utah Office of Tourism encourages residents (and non-residents) to explore the breathtaking landscape and natural wonders of the Beehive State, you should always adventure safely, especially when you're headed off the beaten path. Be prepared by educating yourself before you go, ensuring your adventure is appropriate for your ability level as well as those in your party.
Because landscape can change dramatically from season to season, be sure you always call ahead to check current conditions or get advice regarding your trip. Park rangers are always a good source of information, as are local guides.
As always, make sure you're prepared for anything by packing plenty of food and water, clothing and supplies for unexpected weather, and maps of the area. And, of course, make sure a friend or loved one knows your plans and expected return date.
For more off the path adventures and information about Utah's best-kept secrets, check out VisitUtah.com.
×