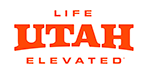 This story is sponsored by Utah Office of Tourism.
Supporting local businesses has always been important, but with a global pandemic raging on, shopping – and patronizing – locally owned and operated businesses is crucial to preserving Utah's thriving cultural and economic landscape.
While running a small business is challenging even during the best of times, COVID-19 regulations have left businesses reeling – and not just in Utah. According to research firm McKinsey, a third of small businesses around the country had stopped operating by mid-April of this year. By mid-May, more than half had laid off or furloughed employees.
Along the Wasatch Front, you'll see hundreds of small businesses back open and ready to serve customers. Patronizing these businesses is not only good for the owners and the economy, it can be a deliciously rewarding experience for you, too. Get ideas in the latest digital issue of the Utah Explorer's Guide, which features a round-up of the best Latin and ethnic dining in Salt Lake City and Provo, as well as guides for where to hike and dine in Ogden and Davis County.
Drop a post
Ah, the power of the post. There's no doubt social media influences consumer spending, and you can use that influence to support your community. Take a few minutes to promote your favorite small businesses across your social media channels.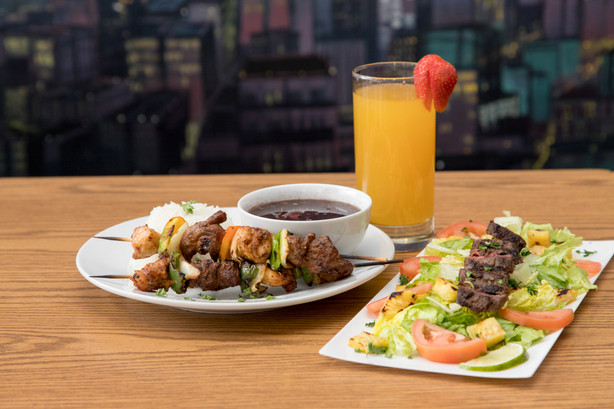 Whether you're salivating over the summer salad at a neighborhood café, praising your miracle-working hairstylist, boasting about a local adventure guide or promoting the world's best preschool, let your social media influence shine. You don't have to have a huge following to help a small business gain a customer or two, so snap a pic, attach a hashtag and post away!
Score a deal
If you've ever considered yourself thrifty, now's the time to shine! Scoring a deal and supporting your local economy are two birds and you've got one big stone – your dollar. That dollar might go further than ever thanks to Shop in Utah, the COVID-19 Impacted Business Grant Program that incentivizes small businesses that offer special discounts or promotions to their customers.
Through the program, businesses can receive grant funds when they offer discounts and promotions worth 50% of the funds received. For example, if a local shop offered a buy-one-get-one-free deal resulting in a $5,000 discount by month's end, that company would be eligible for a $10,000 government grant. So next time you're shopping around for a product or service, ask about special discounts and promotions available.
Stop cooking
It probably doesn't take much to convince you to forego cooking duties, but there are plenty of legit reasons. For one, your local restaurants need you now more than ever! In May, experts projected that as many as one in four Utah restaurants would not survive the COVID-19 pandemic. At best, mandated business closures and stay-at-home orders meant restaurants were barely scraping by, and many had to reduce staff in order to weather the storm.
If you're a local foodie (or just a local who likes food), you can help protect Utah's eclectic gastronomical mix by doing one simple thing – eating. Not ready to dine in? Most restaurants offer takeout and many even deliver. So put the ground beef back in the freezer and grab your cell phone. Takeout isn't just a good idea – it's a good deed.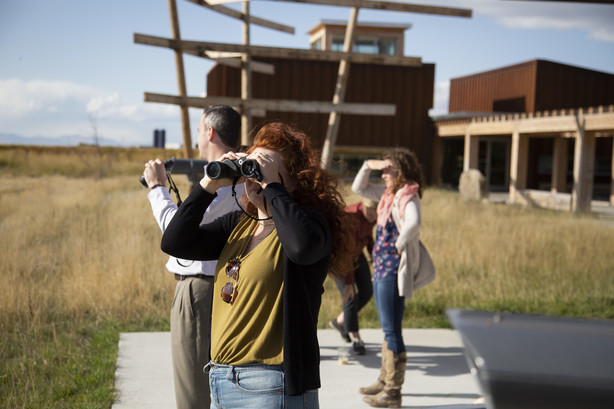 Gift away
Even if you can't dine in your favorite local restaurant or try on items at a local boutique, you can still help your community thrive. Buying a gift card – for yourself or someone else – is a great way to help businesses bridge the cashflow gap presented by these sweeping shutdowns. Buying a gift demonstrates your good faith and pledges your business in better times. As NPR explains, buying a gift card is like giving a business a tiny loan – and that's exactly what local shops, personal service centers and restaurants could use right now.
Be smart about the spread
Patronizing small businesses during a pandemic is a great way to help your community thrive – but not when you're unsafe about it. While businesses can certainly use your support, they do not want to endanger their employees and customers in order to get it.
When you shop, dine or patronize any business, be sure to adhere to local health guidelines, including wearing a protective face covering, practicing social distancing and using credit cards rather than cash whenever you're able.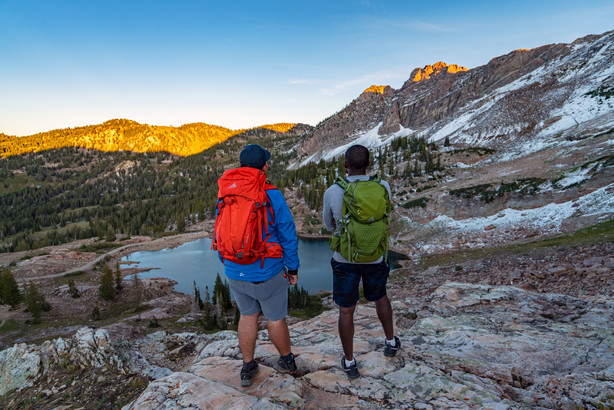 Rave, rave, rave
For small businesses, online reviews can make or break their success. Take the time to write a thoughtful and helpful review for your favorite establishments – and don't stop at one. Yelp, TripAdvisor, Google, OpenTable and Angie's List are just a few of today's most popular review sites. If you're not sure where to post, ask the business for guidance; chances are they'll be more than happy to help.
Patronize from home
You're doing everything else from home, so why not shop, order or eat at your favorite local establishment from the comfort of your couch? Many businesses have incorporated online shopping, curbside pickup and virtual services in response to COVID-19. So before you head to a big-box website or a national service provider, call the local guys to discover your options for safely supporting them during this time. If you're still not convinced, see Local First Utah's 10 Reasons to Buy Locally. Before you do head out, read stories about how to enhance your trip and the communities you visit on Visit Utah's Support Local page.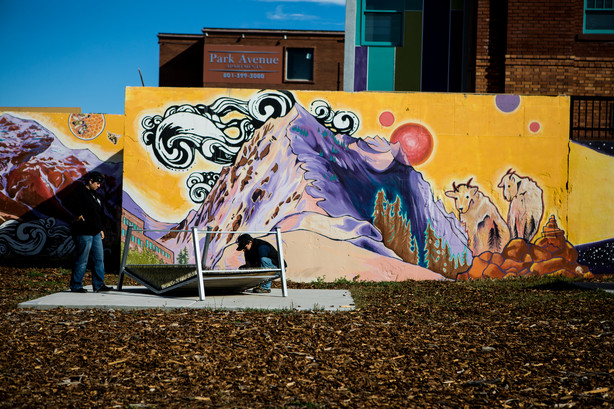 Be a tourist
…in your own backyard. If Utahns have learned anything during the pandemic, it's that there's power in the staycation – especially in the Beehive State. Don't miss the opportunity for an exciting and adventurous summer vacation by road-tripping Utah style. From Ogden's art deco vibe to the geologic history surrounding Salt Lake City to eclectic art scenes, there's something to discover in every corner of the state, and definitely right along the Wasatch Front.
As you adventure, be sure you're remembering these tips for supporting the local cafes and hitting those unique, one-off shops that personify Utah's eclectic small-town vibe. If you're looking for outdoor recreation this state's got that in spades – hiring a local guide is the perfect way to stay safe and enrich the local economy while adventuring.
Times may be strange, but you can help preserve Utah's rich community culture – even during a pandemic. For more inspiration on supporting your local economy, read the latest storytelling in the Utah Explorer's Guide.
×
Photos