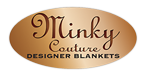 This story is sponsored by Minky Couture.
The 2020 year has proven to be strange and disconcerting, but despite it all, the months are flying by. It's already August—but as the past has proven, this month tends to drag on and on. While some credit this to the end of summer festivities, many others blame the intolerable heat.
According to weather.com, the average high for Salt Lake City in August is 86 degrees—but 2020 is welcoming August in with triple-digit temperatures. If you're not the type to head outside with a hat and a bottle of tanning lotion, you'll need to get creative to cool off. Here are eight ways you can cool off in the dog days of summer—even with coronavirus restrictions.
Enjoy a chilly homemade snack
One delicious way to instantly feel 10 degrees cooler is to dig into an icy snack. Sweet, creamy and frozen—it's hard to resist the call of ice creams and popsicles when the August sun starts to beat down. You can always head to the store and pick up pre-packaged ice cream, but that's not as much fun as making your own custom treats.
You can search Pinterest for hundreds of homemade popsicle recipes, or you can find reputable sites like Country Living for some of the best recipes on the internet.
Get to higher elevation
One of the best parts about living in Utah is how close the mountains, canyons and higher elevations are. In a short drive, most Utahns can escape to higher elevations and cooler weather. For example, Brighton Ski Resort area is about 30 minutes up Big Cottonwood Canyon near Salt Lake City but has an average August temperature of 70 degrees, according to weather.com. Compared to Salt Lake City's 86 degree average, the drive is worth it.
Many of these ski resorts also have outdoor activities for the whole family that are open. Snowbird, Snowbasin, Brianhead and more throughout the state have ziplines, mountain biking trails, lift rides and other activities. Be sure to bring a blanket—these places get chilly when the sun goes down.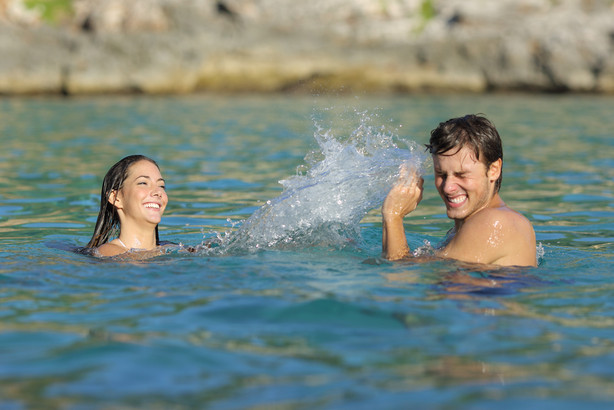 Take a dip in the lake
Packing up and heading to water is a natural way to get out of the house and cool down. Luckily, living in Utah means being close to lakes and reservoirs where you can swim, boat and relax. The water at Jordanelle Reservoir is usually between 64 and 74 degrees in the summer, which sounds spectacular when temperatures rise above 100. Utah lakes and reservoirs make for perfect places to take a cool dip and chill out with the family.
No matter what part of the state you're coming from, chances are you're not too far from a cool lake.
Relax at a shady picnic spot
When it comes to classic ways to hang out with friends and cool down, nothing beats packing a pitcher of cold lemonade, your favorite blanket and a delicious meal. Of course, you can head up any of the canyons or mountains and find a shady spot by a creek, but you can also picnic by a lake or reservoir for a gorgeous view.
For an added memorable element, plan your picnic around the sunset at a lake—you can't beat the sights or the temperatures at that time of night.
Put a hose under the trampoline
For the family that has a trampoline, you'll never regret trying this little trick. Hook a sprinkler up to the hose and place it under the trampoline. Let the kids (and you!) put on their bathing suits and jump in the water. Every bounce sprays everyone with water and helps wear the kids out for naptime later.
Visit a water park
Even though many fun places are closed or limiting their activities, some water parks in Utah are open and ready for fun. Lagoon-A-Beach, Cherry Hill and many other recreation centers throughout the state are finding safe ways to keep everyone happy and healthy.
Many places have a lazy river for adults, kiddie pools for the kids, and slides for the whole family. Nothing will cool you off faster than splashing around in the water—just don't forget the sunscreen.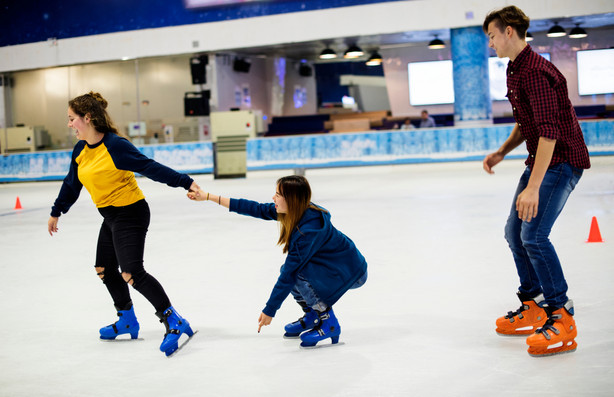 Go ice skating
If nothing is cutting it for you, the absolutely foolproof way to cool off in the dog days of summer is to go into a giant room where the floor is ice. Ice skating is not only a great way to keep cool in the summer, but it's a great workout! Currently, most ice rinks are open across the state. To name a few, the Utah Olympic Oval, Salt Lake County facilities, Park City Ice Arena, and more are all open with social distancing and mask protocols.
Depending on the ice rink, you might even want to bring a jacket or a warm blanket. Who would've thought you'd need those in August?
Hike to a waterfall
TLC said "don't go chasin' waterfalls," but that's exactly what you should do. In Utah, there are many gorgeous waterfalls nestled in the mountains and canyons throughout the state. Wear your bathing suit under hiking clothes and stand under the ice-cold runoff for refreshing relief from the desert heat. If you're not sure where to start, check out these popular waterfalls throughout the state.
When your summer adventures wrap up at the end of the day, cuddle up with your favorite people in a Minky Couture blanket. Whether you're camping in the mountains or making a fort in the house, your Minky Couture blanket will meet all your needs.
×