This archived news story is available only for your personal, non-commercial use. Information in the story may be outdated or superseded by additional information. Reading or replaying the story in its archived form does not constitute a republication of the story.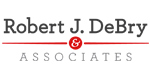 This story is sponsored by Robert J. DeBry—more than 200 years of combined experience practicing personal injury law.
Summer is here, and with it has come the hot sunny days. Although the warmth is welcome to many, some might like to find a place to cool off or take a break from the heat. Luckily, Utah is home to countless reservoirs and lakes that will help you do summer right.
As long as you have a cooler, umbrella and your swimsuit, there's nothing stopping you from enjoying a swim in one or all of these lakes this summer. Take your pick from these 10 lakes around the state:
1. Lake Powell
Lake Powell was created by diverting water with the construction of the Glen Canyon Dam in 1963. It's a definite swimming hotspot, as Lake Powell hosts over 3 million people each year according to Arizona Leisure. Houseboating, hiking and camping are all common at this 400-foot-deep man-made lake that boasts over 2,000 miles of shoreline. If you're looking to work on your summer tan, Lake Powell is the place to do it with seven marinas to choose from. Start planning your trip now with the help of lakepowell.com's sample itineraries.
2. Flaming Gorge
Known as one of the most unique lakes in the West, Flaming Gorge is a reservoir formed by a dam of water originating from Green River near the Wyoming border. This gorgeous area is over 6,000 feet in elevation, so it's secluded and provides cool water year-round. Peak summer water temperature is about 68 degrees.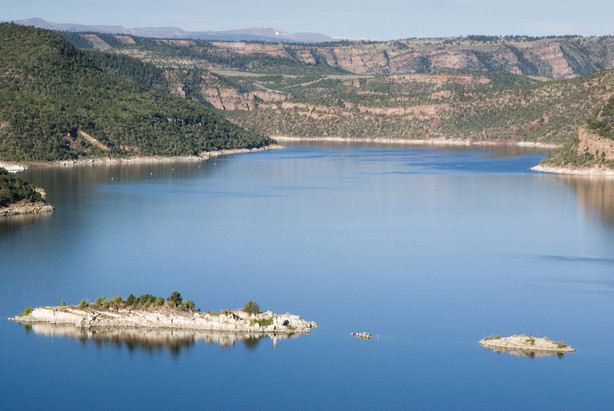 Come boat, ski and play in sparkling blue waters surrounded by the greenery of the Ashley National Forest. The cool water also means great fishing for trout of several varieties, along with smallmouth bass and kokanee salmon. Flaminggorgecountry.com lists five top hikes in the area for nature-lovers. From rafting to wakeboarding and camping in between, there's plenty to do and see at Flaming Gorge Reservoir.
3. Sand Hollow Reservoir
If you don't want to pack a lot or just want a simple place to let your hair down, Sand Hollow State Park is the place to do it. This area boasts hiking trails along with countless ATV trails for your enjoyment. Rentals are available, along with picnic areas and boat tours. If glamping is more your thing, there are several nearby resorts and golf courses to put you in the lap of luxury.
4. Jordanelle Reservoir
Jordanelle Reservoir is another great spot above Heber Valley. Jordanelle is a state park that is well-maintained and has plenty of amenities to offer, including camping, fishing, hiking, boating and an inflatable AquaXZone for an enhanced swimming experience.
Some even like to drive the Mirror Lake Highway to soak up the scenic route on their way to recreation. Hailstone and Rock Cliff recreation areas are located on the west side of the reservoir with boating launches and plenty of room for whatever activity strikes your fancy. This area is so beautiful that it has hosted everything from weddings to work retreats, so go see what the fuss is all about.
5. The Great Salt Lake
Often called "the most underutilized recreation spot," the Great Salt Lake isn't always glamorous, but it's definitely an experience worth having. This lake is the largest natural lake west of the Mississippi as well as being the largest saltwater lake in the western hemisphere. Yes, it has some bugs (mainly brine flies), but you can avoid the worst of it by going in spring or fall. And remember, the salt water is so buoyant you float easily. Make sure to stop by the visitor center and gift shop before you go, and if you're lucky, you'll catch one of the famous Great Salt Lake sunsets.
6. Pineview Reservoir
About 2 miles north of Huntsville is a lovely free beach at Pineview Reservoir. You can take a walk around the calm waters and enjoy pebble collecting along the sandy beach while you're at it. As one of the smaller reservoirs, no parking pass is required according to outdoorproject.com, although it can get quite busy on summer weekends. Try going on a weekday evening and you're golden. It's especially a good location since it's between Salt Lake and Ogden, so check it out.
7. Deer Creek Reservoir
Using water from the Provo River, this reservoir is all the fun without the hustle and bustle. It's smaller while still offering plenty for tourists and locals, alike. Whether you want to try your hand at a boating lesson or ziplining, you can do all that and more at Deer Creek State Park.
8. Blackridge Reservoir
If you're looking for a local watering hole that's less about camping and more for a day out in the sun, Herriman has a lake for that. Blackridge Reservoir is a smaller man-made lake in Herriman and is open from April to October each year. The gates lock at 9 p.m., so it's more of a large swimming pool type experience. Still, with shaded eating areas, restrooms and a playground, it's the perfect stop for young families looking to have some inexpensive summer fun. Learn more about what you can do there at Herriman.org.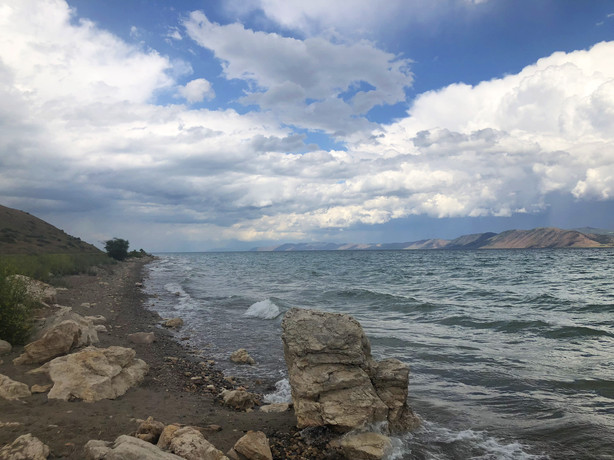 9. Bear Lake
Often called "The Caribbean of the Rockies," Bear Lake has everything you could want from a summer lake vacation. Anything from tent camping to condo rentals are available near the fabled soft, sandy beaches and crystal blue water. The vibrant turquoise of the water is due to suspended limestone deposits that create an intense blue reflection, according to fishingbearlake.com.
There's something for everyone at Bear Lake including cave exploration, golfing and horseback riding, along with the other regular "lake stuff" you'd expect. Bearlake.org will help you find the perfect beach so you can finally sit back and dig your toes into the sand.
×