With recent events, more people than ever are reconsidering their values and what they hold most dear. Whether that's privacy, liberty, safety or all of the above, people want to feel secure in this world.
According to the FBI, burglaries accounted for $3.4 billion in losses in 2017. That number doesn't include robberies—which adds another $438 million in losses. With the civil unrest and general uncertainty of today's society, securing your valuables—whether that's your family photos or your grandmother's ring—can give you an added measure of peace.
A place where you can have privacy, safety and security all rolled into one is the place you'll want to secure your valuables. Fortunately, there's a place just like that in Utah—and it's one of only a handful in the whole nation.
Keeping your valuables at Safe Haven Private Vaults has many advantages—here are four.
Secure and private
If you're looking for a secure place to store your precious items, Safe Haven Private Vaults sets the standard for high-security vaults. Think Ethan Hunt, from the Mission: Impossible series breaking into the Kremlin as a reference.
To enter the main facility, which is monitored around the clock and equipped with 30 high-definition video surveillance cameras, you will need an access code to be let in. Then, as you make your way to your vault, you will need to pass a biometric iris scanner. These iris scanners are up to 10 times more accurate than fingerprints, and there are no databases to cross-reference the user data with, ensuring that you are the only person who can enter.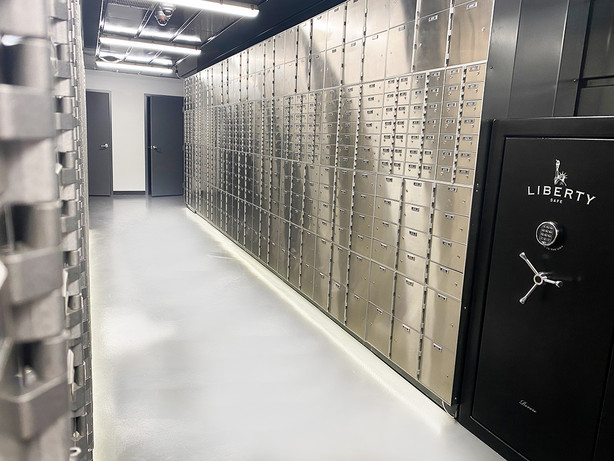 Once you are in the vault, only you have a key—not even the staff carry spares or master keys. Nobody but you and those you designate can access the contents of your vault. As an added measure of security, armed guards are on the premises during office hours.
Equipped with motion detectors, bulletproof glass, and fortified steel walls, there is nowhere more secure for your valuables than the military-grade Safe Haven Private Vaults.
Better than a safety deposit box
While the comparisons to traditional safety deposit boxes might seem obvious, there are several advantages to using Safe Haven Private Vaults over the ones at your bank.
First, your bank is not anonymous. They require your personal information, keep a log of what you store, and will only allow you to visit a set number of times per month, during specific hours.
Safe Haven Private Vaults allow you to obtain your private vault with complete anonymity. Requiring no identification or personal information and allowing for a variety of payment methods, Safe Haven Private Vaults guarantees your identity and the contents of your vault will remain anonymous. Don't want your signature out in the open? You can even sign the vault agreement with an "x".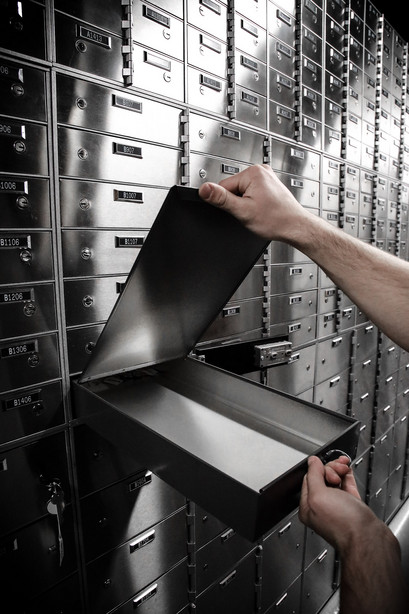 Many banks also limit the number of times you can visit your safety deposit box—but that's not the case with Safe Haven. Visit as many times as you'd like per day, week, or month.
A size for everything
During this uncertain time, securing your valuables should be a priority. Precious metals such as gold and rare coins, jewelry, cash, important documents, family heirlooms, and other valuables can all be stored at Safe Haven Private Vaults. One of the most popular reasons to get a private vault is to store guns and ammunition, and both are perfectly acceptable at Safe Haven. There are five sizes of vaults ranging from small letterboxes to full-size customizable gun safes.
The only things that are not allowed in Safe Haven Private Vaults are explosives or drugs. Drug and explosive sniffing dogs perform random periodic checks.
No comparable options
Storing your valuables under the mattress or in the back of your sock drawer isn't going to cut it. Even home safes aren't impervious to experienced thieves.
Banks will only allow you to store things there on their terms, and may not be readily available or accessible, especially if financial disaster should strike.
Safe Haven Vaults has limited availability, so get your reservation in soon. Contact Safe Haven Private Vaults to secure your private, secure storage today.
×