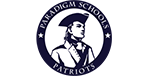 This story is sponsored by Paradigm Schools.
The last months have filled everyone with uncertainty and anxiety, but few have been hit as hard as the parents of school-aged kids. Protecting and educating the next generation is a serious responsibility, and parents around the country are asking themselves how best to do this going forward.
Charter schools are public schools that typically offer smaller class sizes and more 1-on-1 student and parent attention. According to the National Center for Education Statistics, only 11% of public school students in Utah attend a public charter school.
Paradigm Charter Schools, serving 7-12 grades, is uniquely prepared to offer seamless education during these tumultuous and unpredictable times. With more one-on-one interaction, kids and adults alike have the opportunity to feel confident and succeed when school starts again in the fall. Here are five ways one charter school can help families and students feel stable in a time of crisis.
Catering to family needs and concerns
Families right now have fluctuating job environments, health needs, and schedules, and they need school options that respond to these conditions. At Paradigm Schools, parents decide, in consultation with the school, the amount of learning the student does from home or on-site. They believe parents are the primary educators of their children and should be able to choose the tools and schooling that suits their children's needs.
Because Paradigm Schools has always worked with homeschool families and others they are perfectly equipped to help every family with navigating this new normal. At a time when many parents are torn between the safety and flexibility of at-home learning and the fulfillment and convenience of at-school learning, Paradigm Schools offers custom-fit solutions.
Safety in small class sizes
Charter schools are known for smaller class sizes and increased personal attention from teachers and administrators. Paradigm Schools cap classes at 20 students and always utilize U-shaped and seminar-style seating, rather than traditional rows.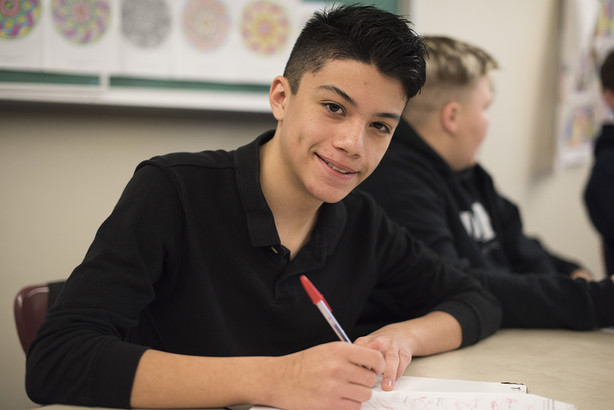 Because of small class sizes, they don't have to depend on staggered or modified schedules necessary for classes of 40 at traditional public schools, which present challenges for parents' work schedules. Paradigm Schools keeps students engaged while maintaining social distance requirements. Paradigm Schools offers attention and interaction in each class, and even students electing to participate virtually are included in discussions and class activities.
Human connection amid distance
Many parents have been concerned about all the social connections children missed out on as a result of the pandemic. Students and parents have reported feelings of isolation and distance from instructors, classmates, and subject matter. In contrast, students and parents at Paradigm remained connected through the recent school closure by keeping regular schedules and meeting virtually.
Discussion is a major part of Paradigm learning, and it continued during at-home learning. Instead of online packets or email lists of things to work on at home, they connected face-to-face with mentors and peers every day, which also assisted with mental and emotional health.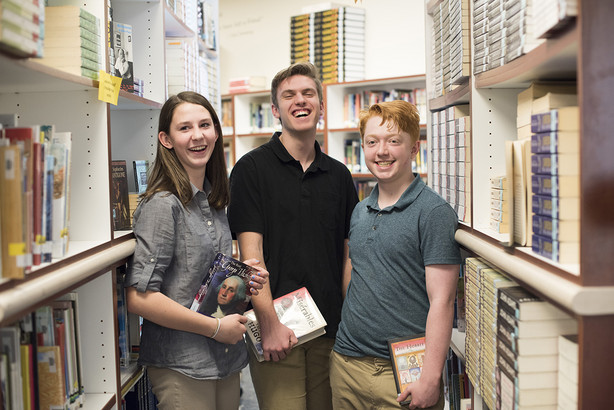 Learning together in excellence
Paradigm educates with discussion and critical-thinking activities. With in-depth conversations about literature, math, science and a range of subjects, students learn to be well-rounded and dissect topics at a high level.
One of the tenets of Paradigm's education system is the idea that students are taught how to think instead of what to think. Students read extensively and deeply and engage in college-level discussion and writing. They also learn through participation and critical thinking, as opposed to taking notes and remembering facts before promptly forgetting.
Since the school's education is individually-driven, students are met where they are at. This is not a one-size-fits-all education. Students develop discipline and proactivity in their learning, and experience rigor and growth alongside students who are eager to learn and succeed from a young age. Paradigm students are thoroughly prepared for their personal missions, college, and to influence the world for good.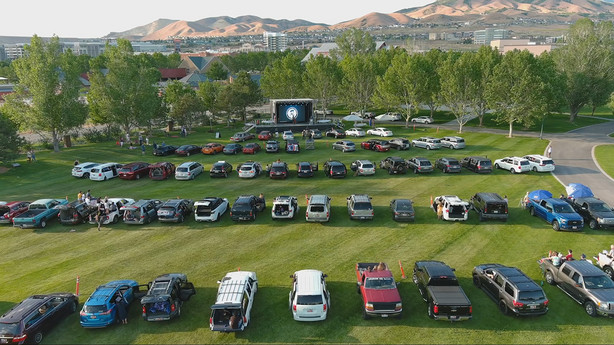 Thriving extra-curricular activities
One of the most heartbreaking losses of the pandemic has been the elimination of clubs, performances, athletics, and other extracurricular activities in schools. Paradigm Schools continued to offer virtual concerts, assemblies, competitions, and student government. They think outside the box to maintain students' talent development and enjoyment. Administration even went the extra mile by providing a safe, socially distant drive-in graduation this year in a beautiful setting at Thanksgiving Point.
The music program at Paradigm is top-notch; they compete at state festivals and on tours, make music videos and serve the community.
They participate in the Utah Shakespeare Festival and in their own productions. Debate, academic competition and mock trial are excellent programs at Paradigm. No matter the fine art your child is interested in, you can be sure their experience and talents will be elevated at Paradigm.
Learn more about Paradigm Schools
Because of Paradigm School's small size and adaptable mindset, even in the face of school closure and safety limitations students and their families have the flexibility to have a wonderful school experience. To learn more about the flexible options offered by the school, call 801-676-1018 or email office@paradigmschools.org.
×