This story is sponsored by Flat Creek Inn.
Long before the west was settled, a place called Jackson's Hole was little more than a beautiful valley, appreciated only by the fur trappers and traders who made their way through the area.
Now, Jackson Hole has become a popular destination for people from all walks of life. Flanked by a pair of the world's most majestic mountain ranges, Jackson Hole is a place unlike any other and is a nostalgic throwback to the American West.
While an obvious destination for winter adventures, Jackson boasts a variety of equally exciting and fun reasons to visit in the summer; here are five of them.
National parks
"Gorgeous," "stunning," and "breathtaking" are all adjectives that you'll hear commonly associated with the Jackson Hole area. With not just one but two national parks within a short driving distance, the region is loaded with terrain for exploration, adventure, and naturally-occurring beauty.
Each with their own unique outdoor offerings and experiences, Yellowstone National Park and Grand Teton National Park are unforgettable in their own ways.
Packed with geologic wonders, wildlife, and scenery, it would take a lifetime to scratch the surface of all these parks have to offer, and right now is the perfect time to visit.
Flat Creek Inn
Known for their vibrant shops, restaurants, quaint motels, and vintage small-town experience, Flat Creek Inn stands out above the rest as a place to set up camp for your adventures while in Jackson Hole.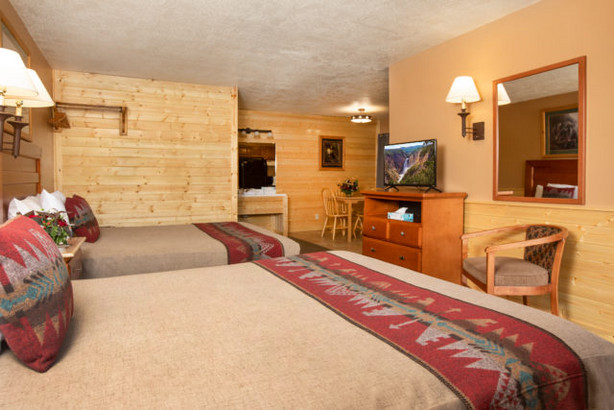 Frequently listed as the number one best value in Jackson Hole on Trip Advisor, and as the closest motel to the Grand Teton and Yellowstone National Parks, Flat Creek Inn is perfect for a convenient, comfortable, and competitively priced place to rest and rejuvenate. Craving snacks? Or need supplies for your next adventure? Step on out the door to their onsite convenience store and gas station.
Perhaps the most beloved feature of Flat Creek Inn is that every room has a clear view of the National Elk Refuge that is home to bison, mule deer, bighorn sheep, thousands of migrating elk, and a variety of waterfowl including trumpeter swans and sandhill cranes. Enjoy the sights and sounds of the refuge from your front door or take a jog on the nearby bike path to experience the wildlife up close.
These perks of staying at the Flat Creek Inn are something the whole family will enjoy, especially considering they're offering 15% off rates through July with code KSL2020.
Wildlife
Another reason to visit Jackson Hole is that you are unlikely to see such a variety and quantity of animals anywhere else in the contiguous United States.
From black bears, grizzly bears, coyotes, wolves, to bison, elk, and moose, each day promises new views of wildlife you haven't seen before up close and in the wild.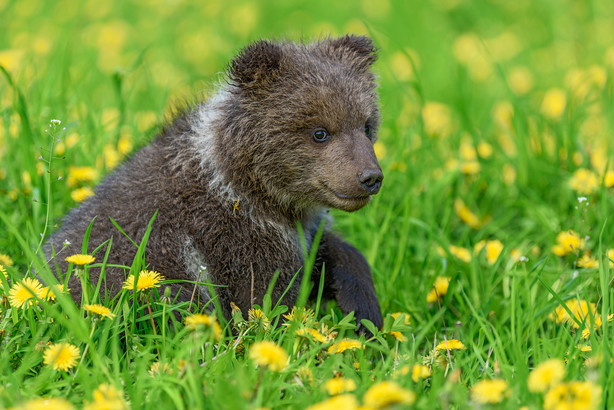 Outdoor activities
While many places might advertise "something for everyone," few places can match the experience of what Jackson Hole offers for all ages and fitness levels.
Enjoy whitewater rafting? The Snake River Canyon offers world-class whitewater rafting experience that you'll never forget. Go in a group, reserve a guide, or go kayaking by yourself. The whitewater of the surrounding rivers is some of the best you'll find anywhere in the world.
Want to go road biking? Jackson is a bike-friendly community and has many pathways ready to be enjoyed. With stunning views on every ride and Tetons towering overhead, a long bike ride in Jackson Hole is something you can't miss.
If mountain biking is more your style, there are hundreds of groomed trails around the Jackson area to explore, with landscapes and diverse terrain to spare.
If it's fishing you want, the Snake River and its tributaries offer some of the best fishing in the west, whether it be from the shore, in waders, or from a boat.
Hiking, biking, swimming, fishing, climbing, golfing, camping, shopping—the list goes on and on, making Jackson Hole a place that everyone will enjoy and cherish for years to come.
Local theater, concerts, festivals, and events
After a full day of hiking, biking, fishing, or playing, strolling around the town and taking in the local events is always a great way to finish off the night.
Cooking classes, concerts, rodeos, fireworks, farmer's markets, music festivals, art galleries, fairs, races, ninja warrior competitions, antique shows, and more are all on the calendar for Jackson Hole this summer, making for a nice change of pace from the cooped up early months of the year.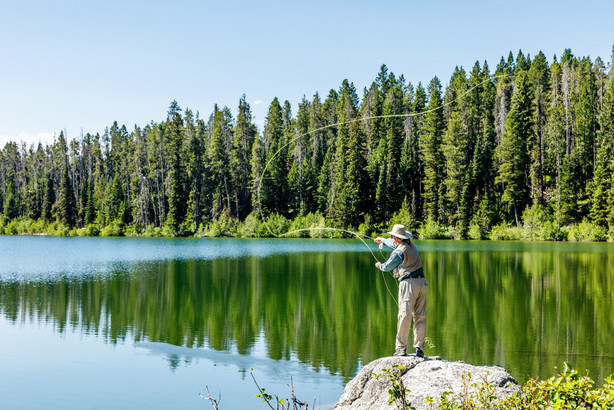 This summer, Jackson Hole should be at the top of your list for getting away. Stay at the Flat Creek Inn for a comfortable place to relax at the end of an action-packed day. Whether you stay for a week or a weekend, Flat Creek Inn is thrilled to welcome you to the rustic culture and unspoiled beauty of Jackson Hole, WY.
Check out their website today and be sure to use code KSL2020 for 15% off your stay through July.
×