BOUNTIFUL — It didn't take long for former Bountiful High School head football coach Tyler Hughes to find a new landing spot.
He'll report to one Mr. Bill Belichick in Foxborough, Massachusetts.
Hughes will be brought in as a new coaching assistant with the New England Patriots, according to an early report by ESPN's Mike Reiss.
In two seasons at Bountiful, Hughes led the Braves to a 9-13 record.
After starting the 2019 season at 1-4, Hughes led the Braves to a 5-7 record in his final season as head coach, including a 2-3 mark in Region 5 play. Bountiful's season ended with a 24-7 loss to Salem Hills in the second round of the Class 5A state playoffs, and Hughes stepped down in February.
The Braves have gone just 16-27 since legendary head coach Larry Wall retired in 2015. Former Bountiful JV coach and offensive coordinator Jason Freckleton was named head coach on Feb. 21, according to the Ogden Standard-Examiner.
Prior to his time with the Braves, Hughes was also a head coach at Snow College and Division II Minot State in North Dakota. He became the 20th head football coach in Minot State history on April 19, 2014, just over a month after taking the same position at Division III Southern Virginia.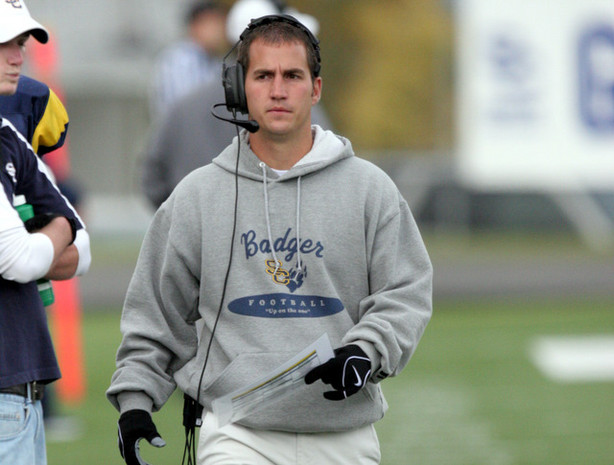 He resigned his position with the Beavers in December 2016 with a 5-28 record in three seasons.
Hughes led the Snow College Badgers to a 20-4 record, two bowl game appearances and one Western States Football League title as head coach, earning WSFL Coach of the Year honors in 2012 with an 11-1 record and No. 3 NJCAA national ranking.
He helped develop several quarterbacks who went on to Division I careers, including former NJCAA national player of the year Cade Cooper, who went on to BYU; Jon Eastman, who finished at Colorado State; Kansas-bound signal caller Quinn Mecham; and Christian Stewart, a Timpanogos High product who finished his career at BYU.
During Hughes' tenure as head coach, the Badgers also introduced a rebrand by adding orange to their traditional navy blue color scheme.
In all, Hughes' JUCO quarterbacks threw for more than 20,000 yards and 223 touchdowns with a QB efficiency rating of 158.1.
A graduate of Snow College and East High, who played wide receiver for the Badgers before finishing his career at Utah State, Hughes' resume includes quality control assistant at Ohio State in 2012, when he worked for former University of Utah coach Urban Meyer, as well as several stints in the private sector.
In addition to Hughes, the Patriots have also hired a new quarterbacks coach in Jedd Fisch, as well as support staffer Vinnie Sunseri, a former New England safety who spent one season as a defensive graduate assistant at Alabama.
×
Related Stories