Estimated read time: 5-6 minutes
This archived news story is available only for your personal, non-commercial use. Information in the story may be outdated or superseded by additional information. Reading or replaying the story in its archived form does not constitute a republication of the story.
Most lawns in Northern Utah are "cool season" grasses, meaning they thrive during the cool parts of the year like spring and fall. These same varieties of grasses try to go dormant when it gets too hot. When the summer heat is on, our lawns require regular watering to stay green. They also become more prone to disease and insects as the plants get a little stressed.
While most people will assume brown spots are a result of under-watering, there are many other reasons a lawn turns brown, some of which are made worse if watering is increased.
So, what can you do to prevent a misstep and keep your lawn green this summer without being wasteful with water? Here are five common reasons lawns go brown and their remedies:
1. Irrigation issues
Northern Utah is too hot and dry during the summer months for lawns to grow without being irrigated, relying on the rain just won't cut it. A lawn that is stressing from lack of water will first take on a dark, blue-green hue that will eventually turn the color of straw if water is not applied. Under-watered areas will generally be evenly brown with no healthy green spots in the middle.
You might see a pattern where lawn is green by a sprinkler head or in the shade, but brown everywhere else. Many of these issues are sprinkler system related resulting from broken parts or poorly designed or installed systems.
How to fix irrigation issues:
First check your sprinklers to make sure they are not blocked, sunken, tilted, or broken. All of these problems can keep water from reaching the lawn and result in brown spots. If you have a spot that your irrigation system simply doesn't reach, consider watering with the hose once a week instead of turning everything on longer.
Unless your entire lawn is stressing don't increase your watering time or frequency. Fix the sprinkler system by changing out the nozzles, or changing the head spacing so that you can get proper coverage of the area being watered.
2. Insects
Insect damage can look like an irrigation issue but adding additional water will do nothing to green up those areas in your lawn. There are often green, healthy patches mixed in the brown spot in question. Grab a handful of the brown spots of grass and give it a tug. If the lawn lifts and roots pull up easily compared to the healthy, green lawn next to it, insects are likely eating the roots.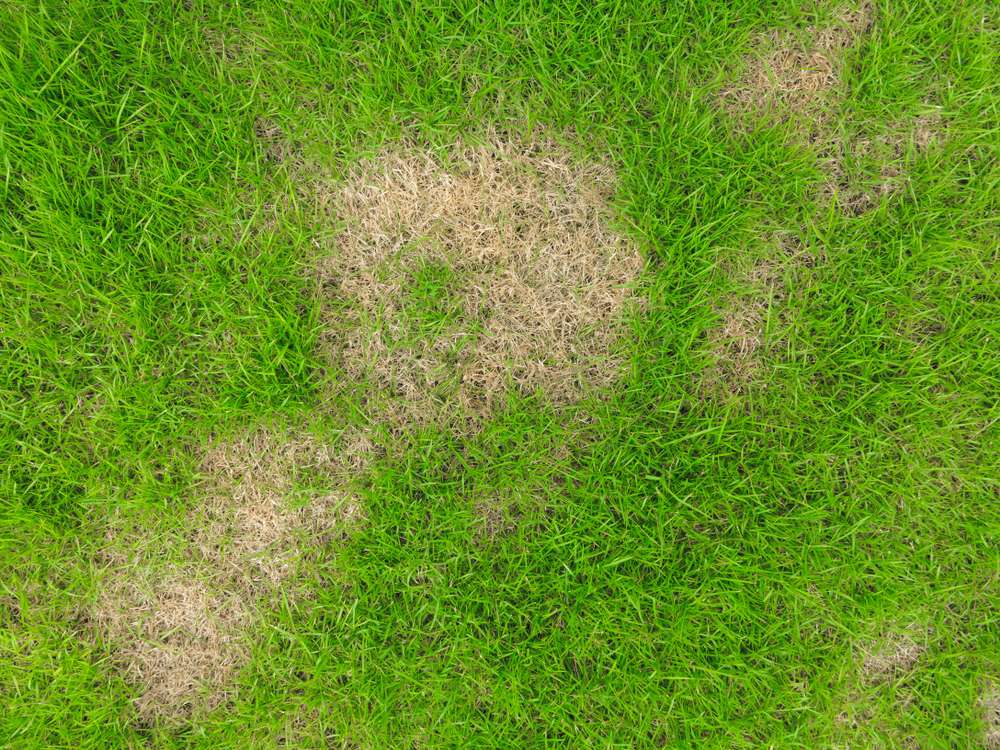 How to fix insect damage
If you suspect that insects are damaging your lawn, pull back the lawn and see if you can find the problem pests in the soil just below the turf. Webworms, Billbugs, and grubs are common culprits in our area as they often eat grass roots in their larval stage. Ask your local nursery or USU Extension agent to identify the problem and properly learn how to get rid of and control the insects afflicting your lawn. Insecticide for grass grubs is only effective during certain times of the year when the bugs are in larval form. Timing on this one is everything.
3. Disease and fungus
Plant diseases and fungus can be difficult to identify. They often have a very distinct pattern in the lawn, like circular fairy rings or snow spots. They can also be identified by looking closely at the individual leaf blades, usually with a hand lens. If only a portion of the blade has affected areas and the rest is green, it is most likely a disease or fungus.
Fixing fungus and disease
Most disease and fungus are encouraged by excess amounts of water, adding water to these spots will only aggravate the problem. Contact your local garden nursery, USU Extension agent, or visit utahpests.usu.edu to learn specific ways to deal with the disease or fungus. There are some fungicides available, but good cultural and irrigation practices usually resolve these issues.
4. Dog spots
Dog owners are all too aware of what a dog spot looks like. For those who do not own a dog, but have mysterious spots appearing on your front lawn, it might be because of your neighbor's pooch. The lawn dies from a high concentration of nitrogen from the urine. The spot will be yellow in the middle with a dark green border.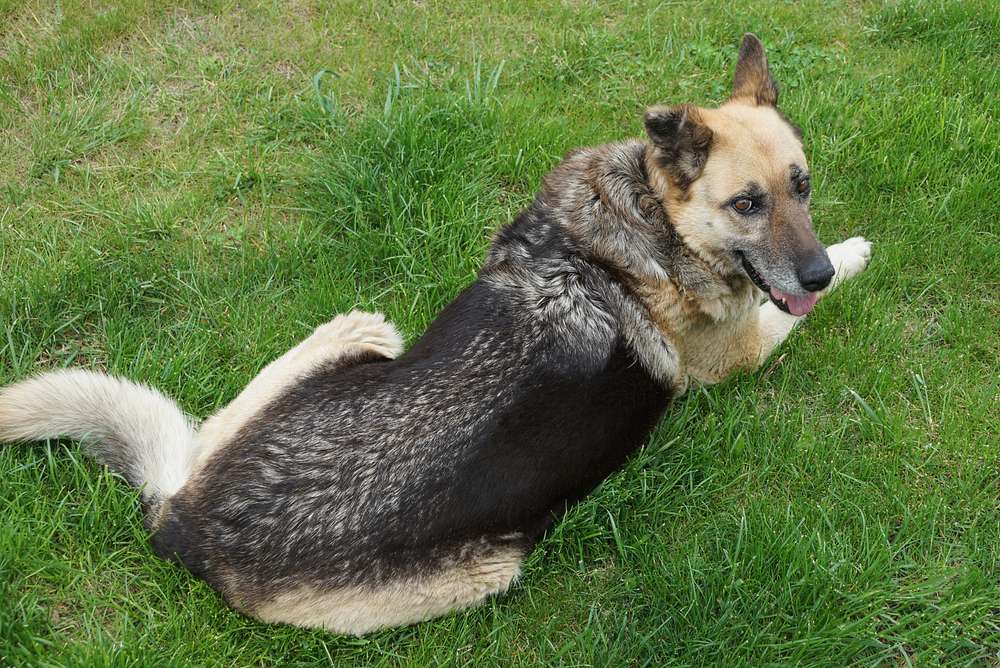 Fixing dog spots
Unfortunately, the best thing to do to help your lawn recover quickly is to flush the salts out of the soil with water. Use a hose to directly target the spot or spots. Do not run a whole irrigation cycle because that could lead to new fungus or disease problems and is a wasteful watering practice.
5. Fertilizer burn
Fertilizer burn happens when too much fertilizer is put onto the lawn or when the weather is hot when fertilizer is applied. If fertilizer is spilled on the lawn it may look like a dog spot, dead in the middle and dark green on the outside. If the over-application happens during a treatment, striped patterns will often be seen in the lawn.
Fixing fertilizer burn
The only way to help your lawn recover from an overdose of fertilizer is to flush it out with water. The easiest way to avoid burn is by applying fertilizer at the recommended rate on the packaging. Also, avoid applying fertilizer when the weather is hot unless you are applying a fertilizer specifically formulated for hot weather application.
And that's it! All you need to know about identifying why your lawn is going brown, and how to help it stay healthy all while being water conscientious. For more information, gardening classes, and other resources available to help you achieve an attractive and water-efficient landscape, visit our website at www.weberbasin.com.
×