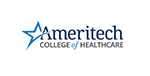 This story is sponsored by Ameritech College of Healthcare.
In January, the World Health Organization designated 2020 as the International Year of the Nurse and Midwife. And boy, they weren't kidding. While the designation was a nod to what would have been Florence Nightingale's 200th birthday, within weeks, the entire world was operating with all medical hands-on-deck amid a global pandemic.
Thanks to Ameritech College of Healthcare, the number of medical hands on deck in Utah is increasing by nearly 200. While modified commencement events are celebrated throughout the state and country, Ameritech graduates are celebrating a little differently—by jumping into unprecedented territory, both for the medical industry and the world.
Ameritech's 188 2020 graduates of nursing, occupational therapy and medical assisting fields are currently employed with more than 40 different institutions in Utah—from Logan to St. George. With a variety of credentials, including RN, BSN, ASN, OTA and MA, Utah's newest medical professionals are now on staff with Intermountain Health Care, MountainStar and Steward and in various hospitals, clinics, assisted living facilities, mental health institutions and even the Utah State Prison.
The good news for the Beehive State? According to Ameritech, 95% of its graduates plan to work in Utah, which is good news. A forecast published in the American Journal of Medical Quality projects the South and West will be hit hard with a shortage of nurses in the coming years.
These professionals are bound to make a positive impact on the state's medical industry and local communities. The 2020 cohort completed more than 3,600 community service hours and graduated with an average GPA of 3.5. Additionally, many have volunteered their time to the state's COVID-19 task force.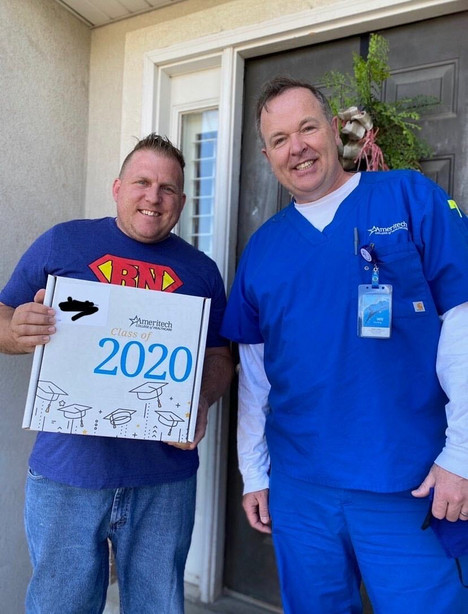 And fortunately, the 188 members of Ameritech's 2020 class completed their academic requirements despite social distancing restrictions and stay-at-home orders. This was certainly thanks to the resilience of this graduating class, as well as Ameritech's experienced faculty who rose to the challenge of virtual education, utilizing college's state-of-the-industry facilities including one of Utah's most advanced simulation labs, tailored to comply with health department guidelines.
While today's COVID-19 crisis may seem like baptism by fire for newly graduated medical professionals, Ameritech's 2020 class is moving forward with hope and optimism.
"I have a passion for caring for others," said graduate Hailey LaBounty. "Nursing would open doors to continue helping and serving others in need."
Another graduate, Jamie Larsen, echoed the sentiment. "I want to make a tremendous difference in peoples' lives," she said. "As a nurse, I get to do that when people need the help the most."
For Utah—and the world—now is the time people need help the most. Thankfully, Ameritech will continue educating Utah's future nurses and medical professionals. The college has graduated thousands of nurses in its 40-year history, and is known best for its accelerated nursing program, and boasts various options to suit individual schedules and needs, including a direct-entry master's program.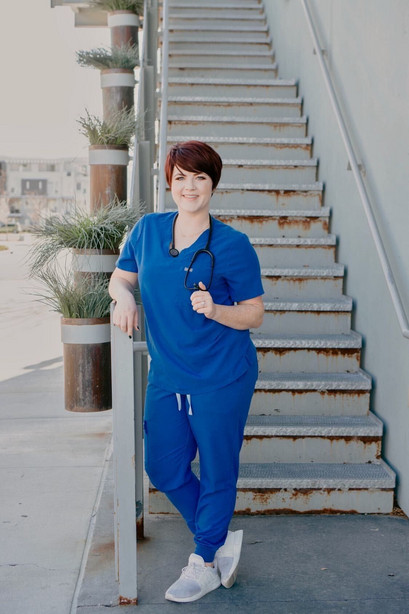 The world may be facing unprecedented times, but if Ameritech's 2020's graduating class is any indication, the future is still bright. For more information on Ameritech College of Healthcare, or to explore your future in the medical industry, visit Ameritech.edu.
×