Estimated read time: 4-5 minutes
This archived news story is available only for your personal, non-commercial use. Information in the story may be outdated or superseded by additional information. Reading or replaying the story in its archived form does not constitute a republication of the story.
WEST JORDAN — The mother of a woman whose body was discovered in Ogden Canyon on Tuesday evening remembered her daughter as an outgoing person who loved to have fun and be with others. And when she went silent Sunday morning, that was uncharacteristic.
"This girl was the life of the party," Terrie Toilolo said Thursday. "Everybody knows her; she has the sweetest heart. She loves everyone. She'd do anything for anyone. She was a social media queen, she'd Snapchat every time. Her phone was always glued to her hand."
Weber County sheriff's deputies responded to a report of a possible body found at Ogden Canyon about 6 p.m. Tuesday. When they arrived, authorities discovered the body of Lopine "Chynna" Toilolo, 30.
The sheriff's office hasn't revealed many details, other than saying they are investigating the death as suspicious.
Chynna Toilolo's family members took to social media trying to find clues after she disappeared. She was last heard from when she sent a text to her mother at 3:43 a.m. Sunday saying she was on her way to the family's home in West Jordan.
Terrie Toilolo woke up a few hours later and saw the text. She responded back to check if her daughter arrived home but couldn't find her or hear her phone buzzing. She then called, but her daughter's phone went straight to voicemail. All of it was odd because Chynna Toilolo was always in close contact with her family and all of a sudden it felt like "she fell off the face of the earth," her mother said.
"She always reaches out to let us know where she's at," Terrie Toilolo said. "It was such a shock for her not to even to reach out to any of her cousins or any of her family members."
Other members of Chynna Toilolo's extended family said they hadn't heard from her and agreed that was out of character, especially on Mother's Day. After tracking down her phone records with her cellphone provider, they found she had been in contact with her ex-boyfriend who lives in Pleasant View.
They tried to report her missing to both West Jordan and Pleasant View police Sunday and Monday but were told they had to wait because it hadn't been that long since she was last heard from and she wasn't considered endangered. An officer conducted a wellness check at an address the family gave them and received no response, Terrie Toilolo said.
Sefulauai Toilolo Jr., Chynna Toilolo's brother, said that neighbors in Pleasant View had called 911 early Sunday morning after someone pounded on their door. They took a picture of someone getting into a car and driving off. Other neighbors said they heard arguing.
"They heard her screaming, 'I just want my phone,'" Sefulauai Toilolo said.
The family then turned to social media to let everybody know because they figured if Chynna Toilolo saw a post about being reported missing, she'd respond. One post sent out by the family on Facebook was shared thousands of times.
"But we didn't hear from her, not one little peep," Terrie Toilolo said.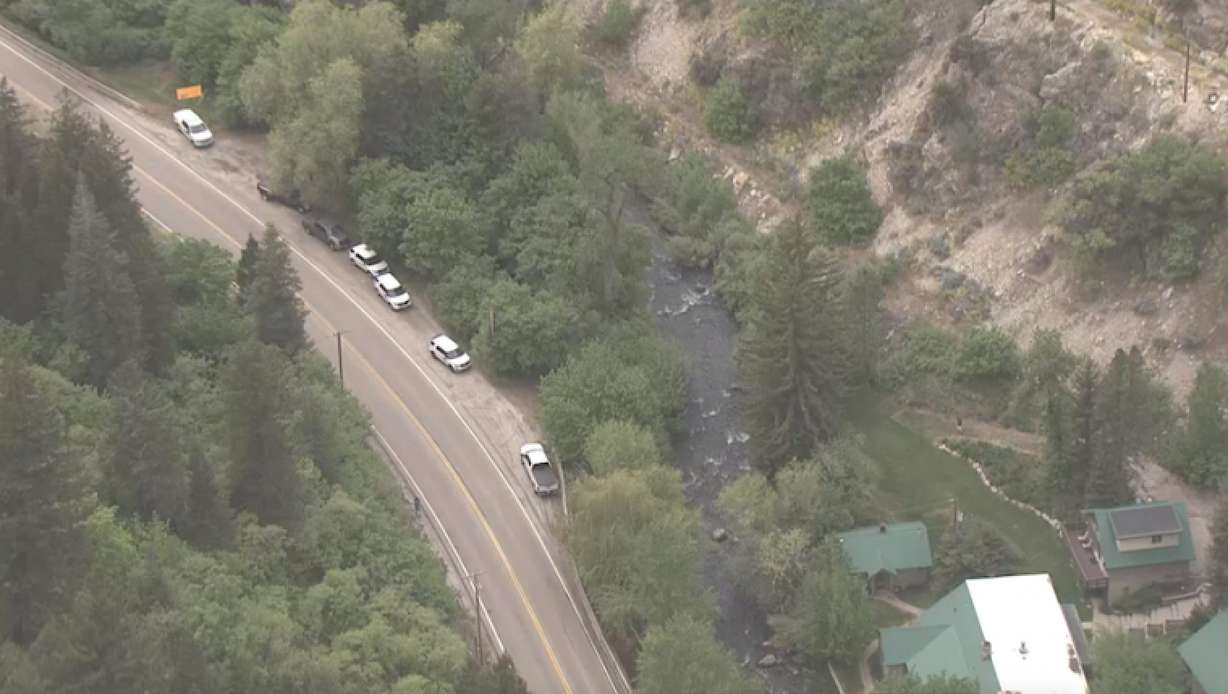 The family was informed later that police had found Chynna Toilolo's body. While authorities didn't formally announce that it was her until Thursday morning, her identification was found at the scene, family members said. Terrie Toilolo said many details, including exactly where she was found, weren't even released to the family and they learned through media reports.
The family was told that one person who had been in contact with Chynna Toilolo recently had been interviewed by police. As of Thursday morning, authorities had not said if they believe the death was a homicide or if there are any persons of interest in the case.
While they wait for more information, Terrie Toilolo said the family is currently making arrangements for her daughter's final resting place, which will be at a West Jordan cemetery.
Weber County sheriff's officials are asking for anyone who may have seen something "suspicious" in Ogden Canyon between Sunday morning and Tuesday evening to call sheriff's investigators at 801-778-6631.
A GoFundMe account* can be found online.
*Disclaimer: KSL.com has not verified the accuracy of the information provided with respect to the account nor does KSL.com assure that the monies deposited will be applied for the benefit of the persons named as beneficiaries. If you are considering a deposit or donation you should consult your own advisers and otherwise proceed at your own risk.
Contributing: Paul Nelson, KSL NewsRadio and Garna Mejia, KSL TV
×