CENTERVILLE — A Utah man in his twenties said he wants young people like himself to know that they are not immune to the difficulties of COVID-19.
Matt Newey from Centerville shared his story with KSL in hopes that other young people will take the virus seriously.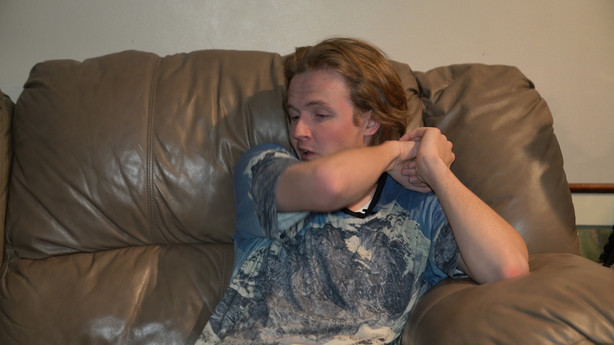 He and four friends went on a ski trip to Colorado. All five of them came back, testing positive for novel coronavirus.
The 23-year-old has officially recovered from the virus, because it's been more than three weeks since his diagnosis.
During the most difficult phase, he said even getting up from the couch was a struggle. That was about a month ago, before everything started shutting down.
Newey said he's an athletic guy and very active, but has some exercise-induced asthma. He believes that was why COVID-19 really hit him hard.
Not only that, he spent his quarantine alone in his parent's basement – all the while, worried that he could give the virus to them.
Luckily, that didn't happen, but Newey said he had a pretty rough time, and did his best to document the experience so he could share it with others.
"It affected my lungs pretty hard. It got to the point where it felt like I was breathing through a straw, which got pretty scary," he said.
Then the coughing began.
"I'm healthy. I'm young. I've never been affected by any sickness like that, you know?" Newey said. "It was kind of scary. I've never had any cold or any virus that impacted my lungs so strongly. That was a huge shocker."
Newey said he and a couple of his friends lost their sense of taste and smell. He still doesn't have it back. He also said, unlike him, his friends had relatively few problems.
×
Photos
Related Links
Related Stories