SALT LAKE CITY — Last week, the Vatican asked priests across the globe to recite a new prayer during Good Friday liturgy.
The Solemn Intercessions are 10 ancient prayers recited for various groups as part of the Good Friday service. These groups include the pope; bishops, priests and deacons; other Christians; the Jewish people; and non-believers, among others.
This year, there will be an 11th one — a prayer for strength and peace as the world battles the novel coronavirus pandemic.
So, just how significant is an addition to the intercessions?
"I've been a priest for 43 years, and it's the first time," said the Rev. Martin Diaz, pastor of the Cathedral of the Madeleine. "I wasn't around in World War II, and they might have done something in that. I joke with people: 'You know, we only have a pandemic every hundred years. So it's all new.' It's never changed. It's never changed. And so that's the seriousness of it — we're praying for the world."
The seriousness of the pandemic will make this Easter season different, with services being delivered to cameras instead of congregations. But it's also helping unify faiths from across the world.
President Russell M. Nelson, of The Church of Jesus Christ of Latter-day Saints, has called for a worldwide fast on Good Friday to ask for divine help in the battle against the global pandemic.
That call was echoed by the National Association of Evangelicals president the Rev. Walter Kim this week when he posted a video where he says, "On Good Friday, let's ... pray and fast throughout the nation."
A Facebook group dedicated to the call to fast has reached over 400,000 members, with people of all different beliefs posting messages of hope and sharing how eager they are to take part in the fast together. And the messages have come from all over the world.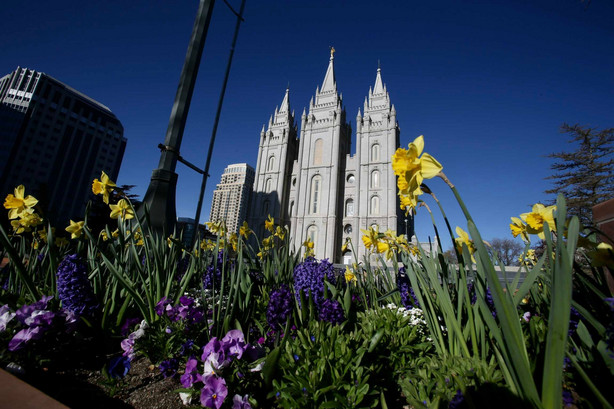 A map was made by one of the group's members to record where all the different people are from — it dots nearly the entire globe.
Fasting is common throughout most religions, but fast days typically only unite members of a single religious faith, or for a more personal reason.
"Martin Luther, in his Small Catechism, writes that fasting and bodily preparation are certainly fine, outward preparations for receiving the sacrament ... and so we do encourage fasting," the Rev. Kevin Belter of Redeemer Lutheran Church said. "Our Lord did say 'when you fast' not 'if you fast.'"
But this week, many faiths are coming together in prayer and fasting for a singular purpose.
While it hasn't been the custom for Latter-day Saints to fast on the Friday before Easter, Good Friday is a traditional time of fasting for Catholics, Lutherans, Eastern Orthodox and Methodists, among many others. But now, with the growing global crisis, the fast has an even more significant meaning.
In a decree accompanying the special intention, Cardinal Robert Sarah, prefect of the Congregation for Divine Worship, wrote, "The Celebration of the Passion of the Lord on Good Friday this year has a particular significance because of the terrible pandemic that has stricken the whole world. … The church raises her voice in prayer to God the Father Almighty for all humanity, and in particular for those who suffer most."
Rev. Diaz said "it was great" that President Nelson called for the fast and is hopeful that it will bring people together.
"I think sometimes when we get into things, that it looks so overwhelming, that we forget that God is with us," Rev. Diaz said. "A fast helps us to remember, as we're not eating as much as we would, that that empty space is able to be filled up with God. That space has always been filled with God. It's just that we put so many other things in front that we forget. So fasting enables us to just stop and realize, yes, God is with us.
"I think if we do that worldwide," he continued, "and I do believe that people are praying worldwide, that we come to understand that all those differences that we have with each other are really not that important. All those differences that we have, they just don't seem to be as important as our one humanity, our one oneness with each other, our oneness with God."
×