Estimated read time: 11-12 minutes
This archived news story is available only for your personal, non-commercial use. Information in the story may be outdated or superseded by additional information. Reading or replaying the story in its archived form does not constitute a republication of the story.
SALT LAKE CITY — Nearly nine in 10 adults in the United States say their lives have changed, at least a little, because of COVID-19 — and more than half say they've prayed for the end of the virus, according to a recent Pew Research Center study.
As the world loses a sense of normality, many have turned to faith for answers. KSL.com spoke with five local leaders from different religions to ask them about faith and the role it plays. Their answers have been edited for length:
How do you define faith and why do we need it?
The Rev. Joseph Delka, Cathedral of the Madeleine: "Faith is, essentially, a kind of trust … namely, trust in God. God, being the creator of all things … everything comes from Him. We owe our existence to Him. And so, to embrace Him in faith is to open us up to something that's much bigger than ourselves. It's to orient our whole life to Him. It's to let go of our ego and our own project and be open to what God, the creator of the universe, our Father, has in store for us."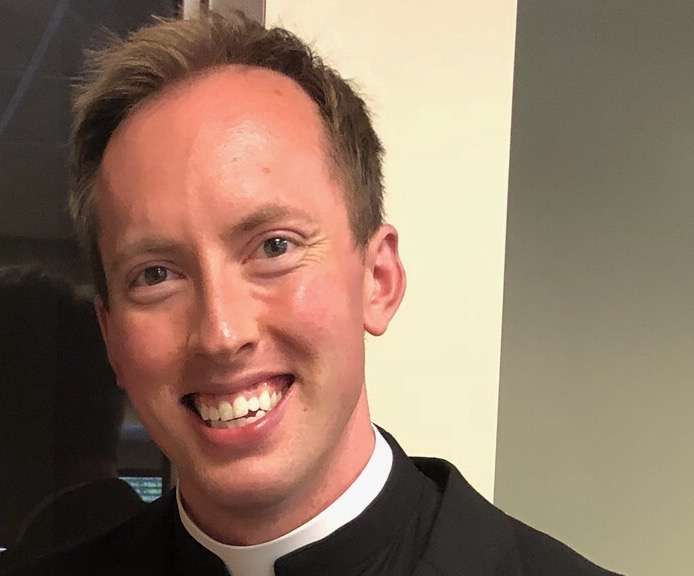 Rabbi Samuel Spector, Congregation Kol Ami: "Faith is that belief and connection to something greater than ourselves, and also an interconnectedness between us and everything in this world. Faith is a wonderful thing in that it gives us inspiration, it gives us hope. And inspiration and hope and aspiration help us build character. I think that, with faith, we gain the recognition that tomorrow can be better than today."
Bishop Tim Hatch, The Church of Jesus Christ of Latter-day Saints: "It's the classic letter from Paul to the Hebrews: 'Faith is the substance of things hoped for and the evidence of things not seen.' Yet for me, that is linked with a belief of something that is much greater than us. To me, that would be faith in a loving Father in Heaven and the Savior Jesus Christ. And yet, that faith can't stay static there. I need to use that to go on to help strengthen others."
Imam Yasir Butt, Islamic Society of Greater Salt Lake: "I define faith as an enhancer for everything that science and our abilities fail to answer. In the coronavirus pandemic, we are now really coming to terms with our limitations. … Faith basically is providing answers where everything else has pretty much fallen short or failed."
The Rev. Oscar Moses, Calvary Baptist Church: "Faith is believing, trusting and having expectations in the unseen. The biblical reference to the question is found in Hebrews 11:1: 'Now faith is the substance of things hoped for, the evidence of things not seen.' The passage is often misquoted and misunderstood. Faith is not based on blind belief or foolish faith that has no substance or point of reference. Faith is trust that leads to obedience to God.
"Faith is not so much a necessity when you are on the mountain or experiencing the highs of life. Faith is needed when life places you in a COVID-19 valley of despondency."
What advice would you give a young person who is struggling to grow their faith?
Rev. Delka: "Pray and persevere in that prayer. … Someone learning a sport, say volleyball, they don't just know it one day. They have to practice. They have to give themselves to it. There's going to be days they don't want to go to practice, but they go anyways through that perseverance to know and love the sport more and more. … Another part of that, though, is asking questions and looking for answers."
Rabbi Spector: "My people are called the people of Israel, which means the ones who wrestle with God or the ones who struggle with God. And when we struggle with something, it's because we care about it. ... For us, when we struggle, we learn about ourselves, we learn about what our values are, and I think that we grow in our unique individual personalized relationships with our own faith."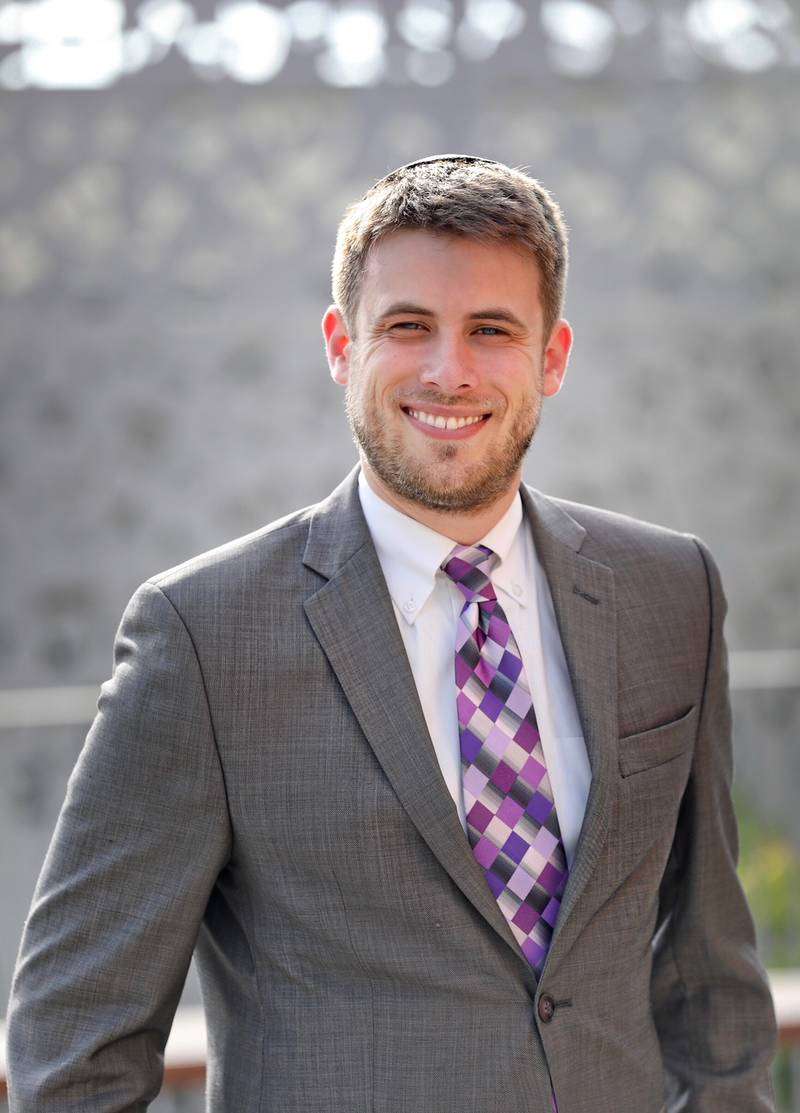 Bishop Hatch: "The phrase, 'Be gentle with yourself' comes to mind. Especially now we live in a world that's very quick and public with judgment. And that can sometimes lead us to internalize our weaknesses — whether they're real or perceived. … We're all carrying one burden or another. But we're able to let those burdens fall upon the Savior and let them be that test of patience that grows our faith."
Imam Butt: "(During this pandemic), if we are not getting our answers from everything around us that we consider to be our safety net, then there is only one avenue that is left. And that is basically to understand that if we cannot go outside, we should reflect inside the human soul and search for that safety net that's within us, which is our faith — and then use that to endure this storm."
Rev. Moses: "I would advise a young person who is struggling to grow their faith to take advantage of this time to reflect on living and existence and ask themselves, 'What did God have in mind for their lives when they were born?' I would also recommend them to establish a time of prayer and meditation alone with God, along with introducing them to scriptures that speak of God and how He has created us to be in relationship with Him."
How can we keep our beliefs unswayed in a world full of so many opinions?
Rev. Delka: "Stay focused on Christ. … For us Catholics, we look to the example of the saints. These men and women of every age and every circumstance … they show us what it means to really live the gospel. For them, it wasn't just this abstract series of ideas. It was something that was real. It was in their life. It was in their bones, and they lived it in so many different ways."
Rabbi Spector: "I do let those things sway me. I think that when I can learn about other faiths or learn about science that maybe challenges some of my preconceived notions, it allows my faith to evolve or change. Or if those other things are challenging my faith but my opinions don't sway at all, it reinforces what I already believe and makes me stronger in that belief. For me, being unswayed doesn't pose much of a threat. It provides a challenge that I welcome."
Bishop Hatch: "When I was younger, I would hear some speak — frequently from the pulpit — with a surety that they could never be swayed. At the same time, as I've grown older, I've personally experienced beliefs that are always in the process of becoming. … Our beliefs will be challenged, but that resistance, when we understand it for what it is, actually serves to strengthen our beliefs.
"And we tend to focus more on differences. … I think we need to find common beliefs and principles that we share with our families and neighbors and friends and fellow citizens."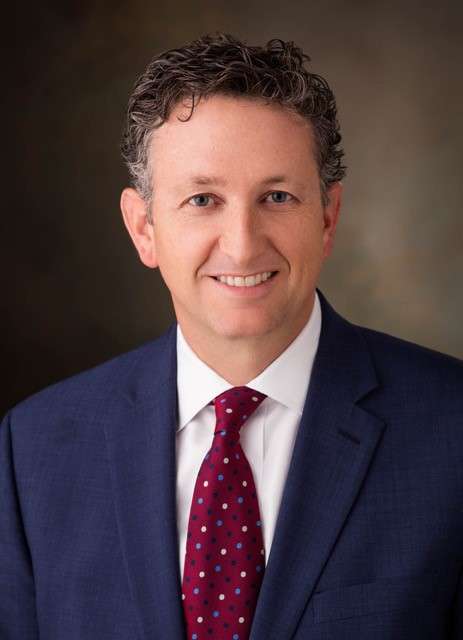 Imam Butt: "At the end of the day, the person who has lost their loved ones to the coronavirus, for them, the opinions are meaningless. They have basically suffered a true loss. For them, nothing will be consoling. … They will basically now have to make up their own mind, that they need to go back to their spirituality and help them anchor themselves to deal with the challenges that they're facing and the things that are coming right now."
Rev. Moses: "Solid Bible teaching! We read other reading materials voraciously. However, we neglect the Bible, which is God's blueprint for living in the world. The acronym so many have affectionately adopted for Bible is Basic Instructions Before Leaving Earth."
How can we sustain our faith in turbulent times, and how can our faith sustain us?
Rev. Delka: "How I live my faith, how I exercise my priesthood looks very different now (because of coronavirus). And it's going to be like that for a lot of people. So it's that prayer and that perseverance and good works. … That's something that can sustain our faith during difficult times. And how does faith sustain us? It reminds us that God is bigger than all of us. We may not see what's at the end of the tunnel, so to speak, but He does."
Rabbi Spector: "I look back at the history of my people, the Jewish people, and see that we've been through incredibly turbulent times — many that were far more turbulent than what we're in now. And yet, we continue to pass on these values, and we say, 'This won't stop us.' But rather, when we see a world that's broken, it's incumbent upon us to use those values to repair the world."
Bishop Hatch: "Our faith will grow as it's challenged. … This is a time to grow closer to God through prayer and pondering and study where we can exercise that faith. It's hard to talk about faith without talking about that link to the Savior, that personal relationship. As we work through turbulent times, we see the face of God as we serve our neighbor. This is our time to act."
Imam Butt: "We have to understand that the power of prayer is very important. … Faith can sustain us, and faith has an ability to basically fill the gap where we fail with our abilities and our technology and our material power. (Sustaining faith) is like anything. How do you maintain your health? By consistently going to the gym, by consistently eating healthy. Similarly, faith is no different. We have to be consistently dedicated to our prayer and our devotion."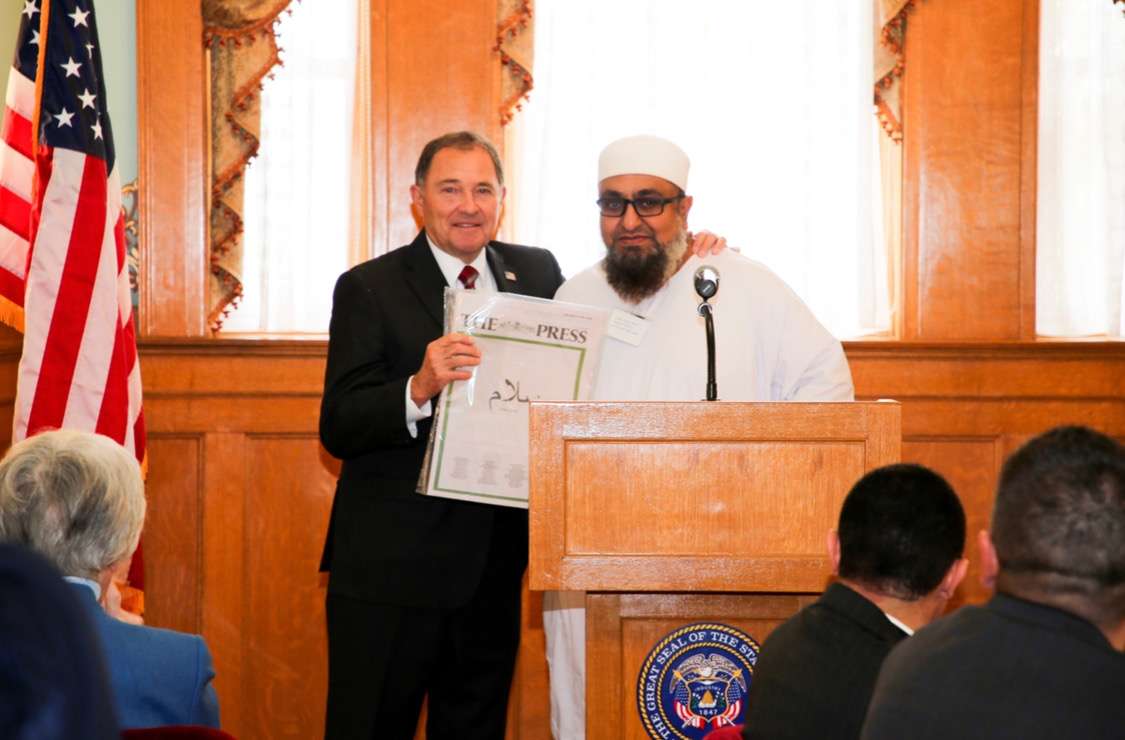 Rev. Moses: "We must continue to hold on to what we have been taught about God from the scriptures and what we have pulled from our past 'faith files.' Our past 'faith files' consist of what we know about the character of God and how He has delivered us from trouble in the past. Our 'faith files' remind us of how God is navigating us providentially through our individual pilgrimages of faith."
Is there a specific scripture you turn to in difficult times?
Rev. Delka: "Psalms are probably one of the best places you can go. … They cover every possible human emotion and circumstance you can think of: from the greatest joy … to the deepest lament and almost bordering on despair. And these are ways to pray. It's OK to bring that lament, that despair to God."
Rabbi Spector: "I look a lot at the story of our people coming out of Egypt in the book of Exodus. … How we were in a place that held us back. And despite our fears, despite the obstacles, we overcame. We overcame that place of bondage and found our freedom. And so with situations like the one that we have right now, we are in our Egypts. We are confined to our homes. We don't have the freedoms that we had just a month ago. And despite that, with courage and faith, we'll get through this."
Bishop Hatch: "A go-to scripture, especially in times such as these, is 3 Nephi 13:33 in the Book of Mormon: 'But seek ye first the kingdom of God and his righteousness, and all these things shall be added unto you.'
"The same is taught by the Savior in Matthew 6: 'And why take ye thought for raiment? Consider the lilies of the field, how they grow; they toil not, neither do they spin: Wherefore, if God so clothe the grass of the field, which to day is, and to morrow is cast into the oven, shall he not much more clothe you.'"
Imam Butt: "One verse of the Holy Quran actually gives us a lot of inspiration. It's in chapter 2 verse 156 — in which, almighty Allah or God says, the ones that are stricken with the problem, they basically pray and devote themselves by saying to God, 'We belong, and, to Him, we will return.'"
Rev. Moses: "When I was a younger man going off to college, my late grandmother Bobbie Lou Moses gave me a Bible, and inside of the cover she wrote Proverbs 3:5-6. In times of difficulty, my scripture has been Proverbs 3:5-6: 'Trust in the Lord with all thine heart; and lean not unto thine own understanding. In all thy ways acknowledge him, and he shall direct thy paths.'
"That scripture has been an anchoring force in my life and a go-to verse in times such as these."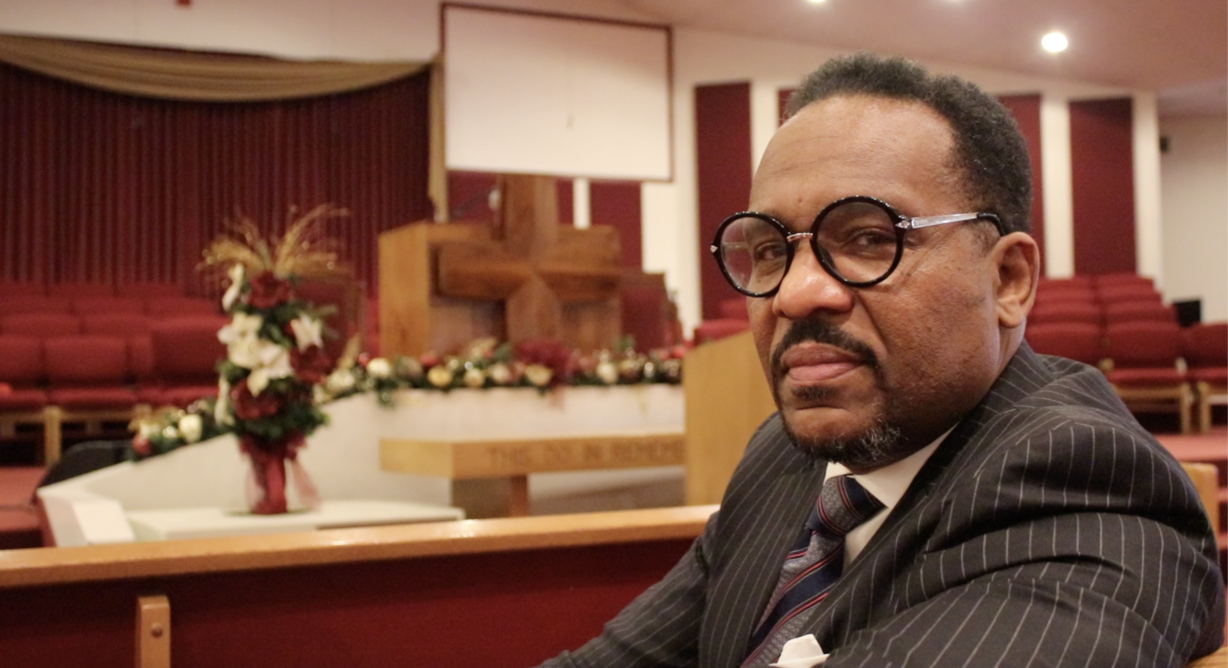 ×