Estimated read time: 2-3 minutes
This archived news story is available only for your personal, non-commercial use. Information in the story may be outdated or superseded by additional information. Reading or replaying the story in its archived form does not constitute a republication of the story.
SALT LAKE CITY — On Tuesday, the University of Utah and the Ute Indian Tribe announced a renewal of their agreement, or "memorandum of understanding," to use the name "Utes" as part of the athletics program for the next five years.
"We are honored to continue using the Ute name and we acknowledge that special responsibility our athletes and fans bear to the Ute Indian Tribe," Utah athletic director Mark Harlan said in a statement. "Ute history is Utah history. We look forward to carrying the name forward with understanding and respect toward our state's namesake people."
The university, which has used the name with the support of the tribe since 1972, will continue to educate fans of the various athletic programs and the students that attend the university through the Ute Proud education campaign as part of the agreement. The campaign explains Ute Indian history and the cultural and economic benefit the Ute Indian Tribe provides the state of Utah.
For example, as part of Ute Proud games, the education campaign has been used during halftime of one football and basketball game, and during one gymnastics meet to educate fans in attendance about the tribe. The tribe also educates fans about the inappropriate behaviors that dishonor the Ute Tribe and other Native Americans.
"The Ute Indian Tribe is pleased to continue its partnership with the University of Utah, Luke Duncan, chairman of the Ute Indian Tribe Business Committee, said in a statement. "This agreement renews our shared commitment to building respect and understanding of our tribe's history, as well as our goal to support our youth in pursuing their education.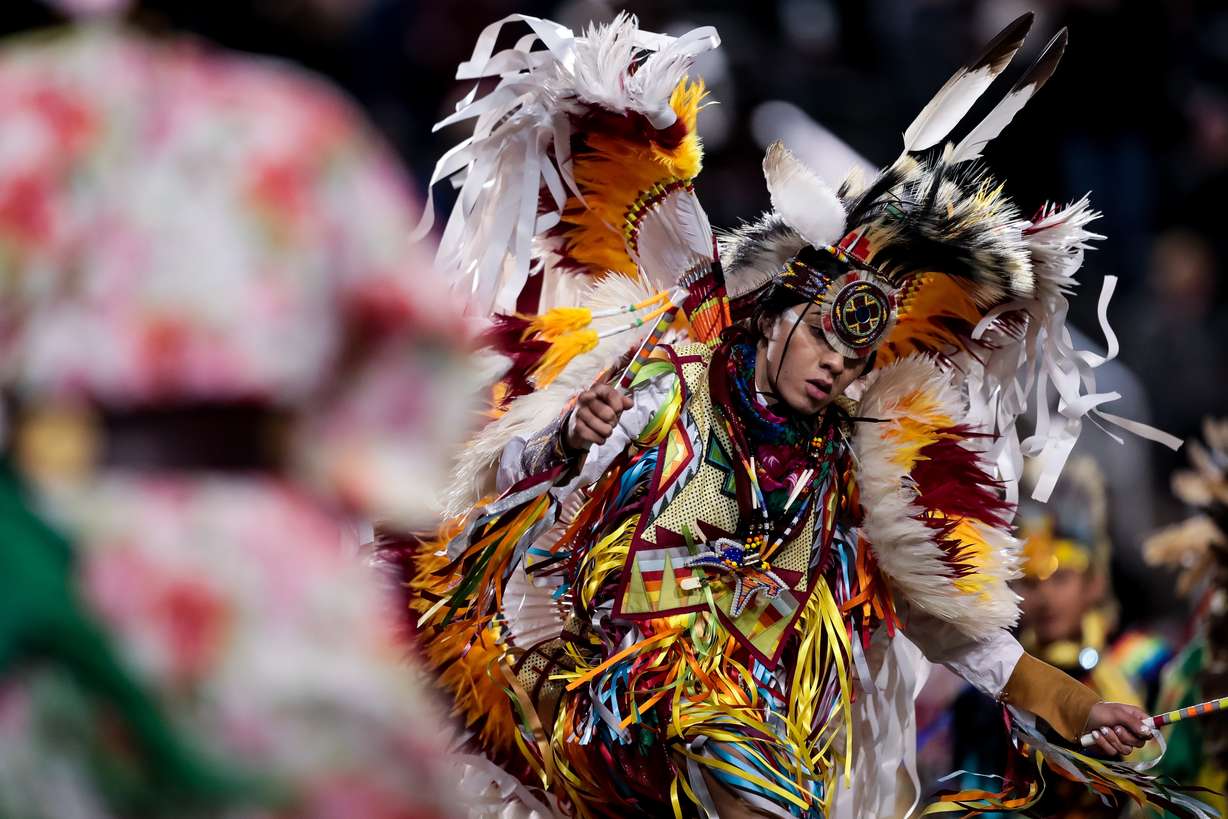 As part of the agreement, the university agreed to continue to support students from the Ute Tribe as well as every other recognized American Indian student, in addition to providing financial support to the tribe and helping the K12 education programs at Fort Duchesne.
Additionally, first-year students at the university will be required to receive educational materials about the Ute Indian Tribe as part of their orientation. The university will also promote events, such as campus Powwow and Native American month, around campus that provide awareness opportunities about the American Indian culture.
The university and Ute Indian Tribe last agreed to a deal on April 15, 2014 after months of negotiation following a five-year period without a formal agreement.
The Ute Indian Tribe lives on its Uintah and Ouray Reservation in Fort Duchesne and oversee approximately 1.3 million acres of trust land. It's the second-largest Indian Reservation in the United States, according to the university.
×
Related stories
Most recent Utah Utes stories